As some of you might have guessed, I'm a big reader. One of my favorite things to do is find books from authors I've never read before, or better yet, to stumble across them accidentally. My very favorite thing is to stumble over authors my friends haven't read yet. I often dream about starting a quaint little book club, based around underrated authors, so we can introduce each other to new books and writers, read new things, and then discuss the books during charming little meetings for coffee… Wow, okay. You know, maybe I will do that -- but first I'll just share my list of the best underrated writers. If you've heard of them, we need to talk! If you haven't, give them a try and see what you think -- and feel free to chime in with your favorite little-known authors!
---
1

Josh Kilmer-Purcell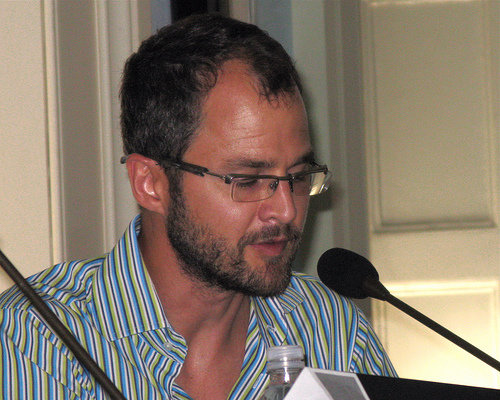 Photo Credit: annulla
I think Josh is probably getting a little more well known since "The Fabulous Beekman Boys" premiered on Planet Green (FYI, I am visiting my parents this week, and they only live twenty minutes away from the Beekman! I smell an autograph hounding), but there are folks out there who are still unfamiliar with his books. "I Am Not Myself These Days," the story of Josh and his fabulous former drag persona, Aqua (or Aquadisiac), is not only highly entertaining, it is also beautifully written. Josh's prose is to-die-for, his talent as both a writer and storyteller is definitely no one-shot, as proven by "The Bucolic Plague" (his cleverness knows no bounds, either -- that is such a delicious little bon mot) and by his fiction novel, "Candy Everybody Wants."
---
2

Melinda Haynes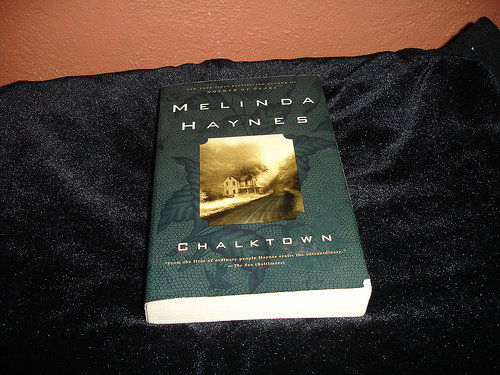 Photo Credit: danakim
I always end up reading books with that signature announcement on the front cover, that Oprah has read it with her book club. (My book club will be cooler than this, although I will not be able to give my members any new cars or anything. I can give presents, but they will definitely not be cars or bridal gowns.) But, you know, I'm rarely disappointed. Melinda Haynes wrote the novel "Mother of Pearl," her first, and I love that book. I absolutely love it. Haynes has written only three books; "Mother of Pearl" was her first, followed by "Chalktown" and "Willem's Field." With soul deep prose and a gorgeous style, I can see that number trebling, at least.
---
3

Robert Leleux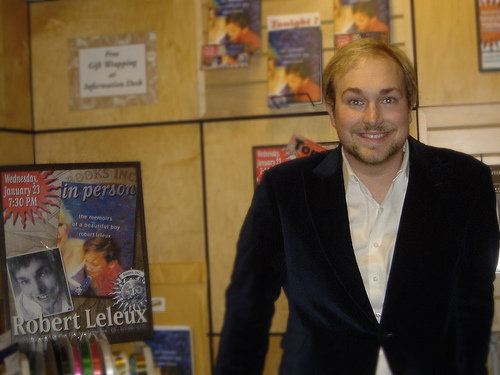 Photo Credit: Books Inc. in the Castro
Robert Leleux needs to finish his second book, stat! Although I do still adore reading his columns for the Texas Observer. This is the Texas boy -- who definitely was beautiful, and still is -- who penned "Memoirs of a Beautiful Boy," another amazing story heightened by exquisite writing. Robert has a knack for both writing and telling a fantastic story. He lacks no less flair and pizazz than his equally beautiful mother, and the love story of his fairytale with his husband, Michael Leleux, puts even Romeo and Juliet to shame.
---
4

Sarah Thyre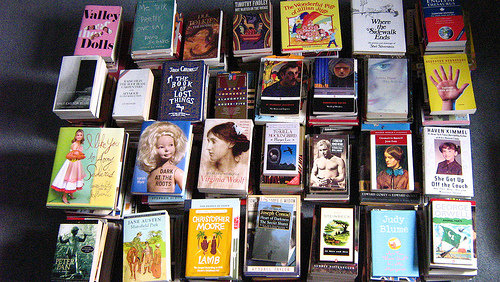 Photo Credit: Abigail Doris
Sarah Thyre unleashed "Dark at the Roots" on the world. It is one of the funniest books I have ever read in my entire life. I am known for rereading books a lot, but generally I have to wait a while before rereading. I reread Sarah Thyre's memoir at least once a month. I have read that book so hard, a huge chunk of the beginning pulled out of the binding. I lost that part. It devastated me. Anyway, Thyre's comedic chops are solid: not only did she star in Strangers with Candy, with the inimitable Amy Sedaris, but she's married to Andy Richter.
---
5

Stephanie Klein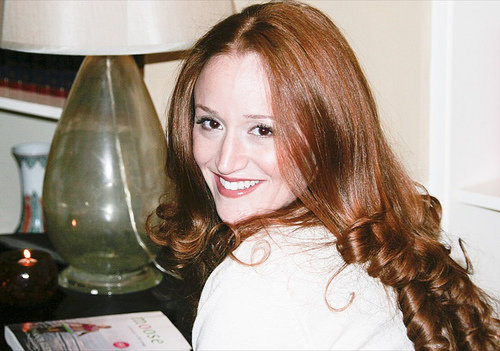 Photo Credit: stephanieklein
Oh wow, another nonfiction writer/memoirist. I just noticed that! But this still stands. Although I am ashamed to admit that I have only read "Moose" (you can just see the cover in this gorgeous picture of her!), it's enough to make me a fan for life. I have a tendency to reread it quite a bit as well, not just because I know the horrors of chub rub personally, but also because it's incredibly funny and amazingly inspiring as well. Stephanie Klein is like my little voice of tough love.
---
6

Robert R. McCammon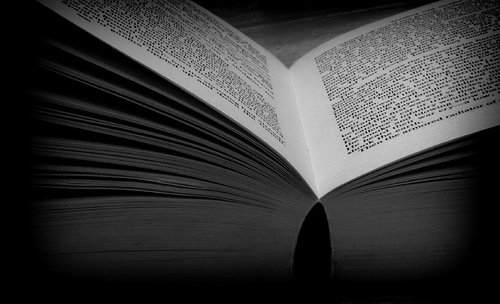 Photo Credit: jgibbonsphotography.com
I started with "Swan Song," moved onto "They Thirst," found "Speaks the Nightbird" (and only just discovered there are more novels starring Matthew!), and finally stumbled upon "Boy's Life." McCammon is absolute magic. "Speaks the Nightbird" is a personal inspiration. The tale of witchcraft and convolution is like a quiet masterpiece.
---
7

Randall Kenan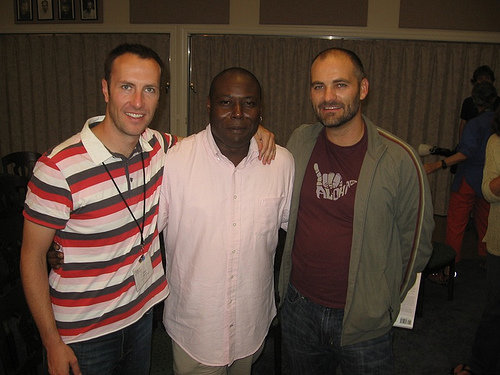 Photo Credit: willcoley
Years ago, I was assigned "Let the Dead Bury their Dead" in a fiction writing workshop. Its purpose was to teach us the art of the short story, but it does so much more than that. Full of rich, vibrant, tragic, and beautiful stories, they all somehow relate to Tim's Creek, NC, and reveal so many personal and universal truths that reading the stories amounts to having a series of revelations. "Run, Mourner, Run" and "Let the Dead Bury Their Dead" are my extreme favorites, but they are all amazing.
I really didn't realize how many memoirists I had on the list! I'm a convert to nonfiction though, and have had some wonderful introductions to the genre. What about you, have any authors or books to share?
Top Photo Credit: rachel sian
More
Comments
Popular
Recent