While I'm a big fan of blogging, I'm much more fond of journaling in general. After all, what is a blog but an online journal? Sometimes, though, and for some things, using a paper journal is just better. I'm always on the lookout for a unique journal, and I've found a trove of them lately at one of my favorite online shops. Here are 7 wonderful journals…
---
1

My Garden: a Five-Year Journal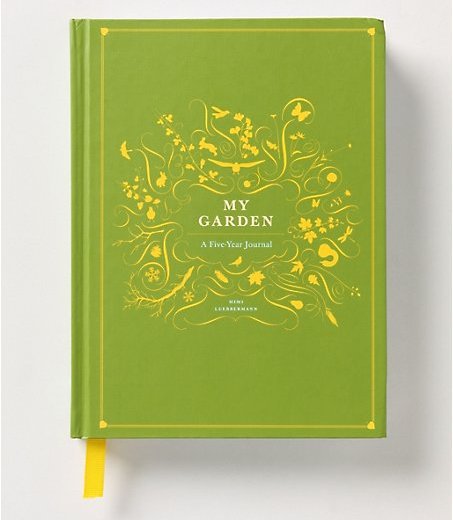 Price: $19.95 at anthropologie.com
This marvelous journal is a must-have for any serious or semi-serious gardener, created by Master Gardener Mimi Luebbermann to track your annual progress with suggestions and tips. There's also plenty of room to record your thoughts and ideas and to celebrate your successes.
---
2

Lifestyle Notebook: Travels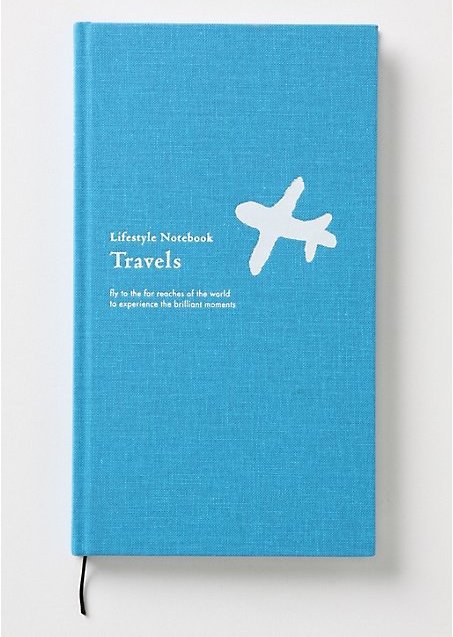 Price: $28.00 at anthropologie.com
I travel quite a bit, and love keeping track of where I've been and when in this handy little journal. Now I don't have to flip through endless old planners to recall where I stayed when I was in Chicago last… it's all right here!
3

Lifestyle Notebook: Shops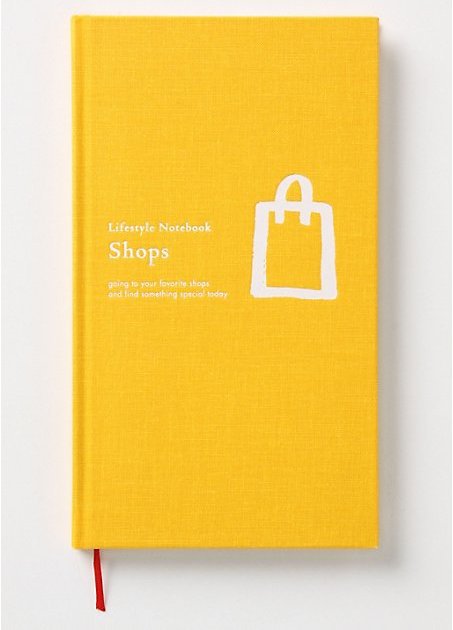 Price: $28.00 at anthropologie.com
Who among us doesn't love to shop? I know I do, which is why I use this journal to record all of my favorite shops, where they are, when I went, and what they have. It's ideal for using with the travel journal, since a lot of these shops are in exotic locales.
---
4

Lifestyle Notebook: Recipes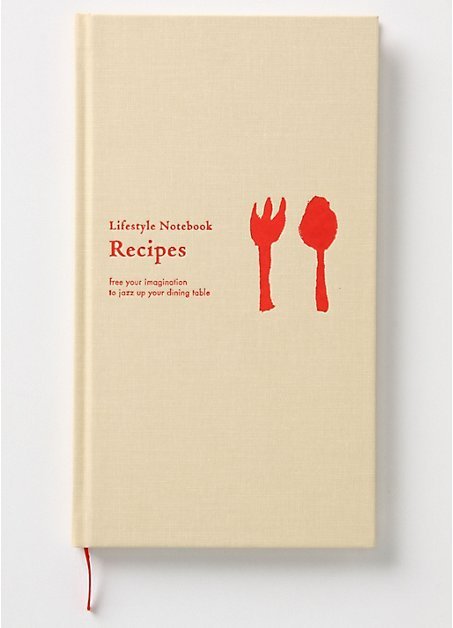 Price: $28.00 at anthropologie.com
Keep all of your recipes and cooking notes in one tidy place with this pretty recipe journal. Keep it in the kitchen, or bring it with you when you're shopping for the ingredients for a special dinner. I love the way the pages are set up!
---
5

Lifestyle Notebook: Books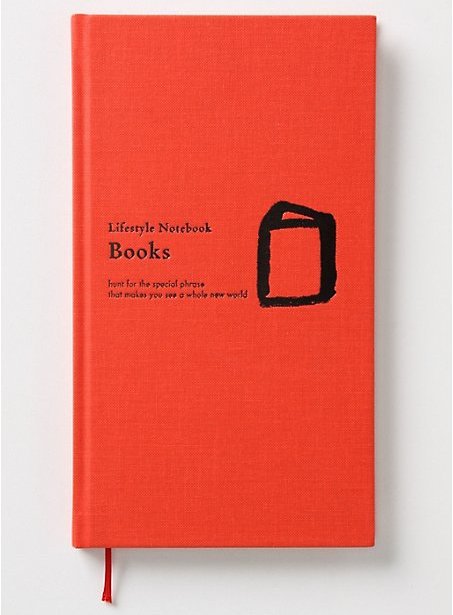 Price: $28.00 at anthropologie.com
As something of a bibliophile, my friends are always asking me what I thought of a particular book, and when they do, I simply loan them my book journal. It's also handy while book-shopping, helping me avoid buying a book I already have.
---
6

Keel's Simple Diary: Volume One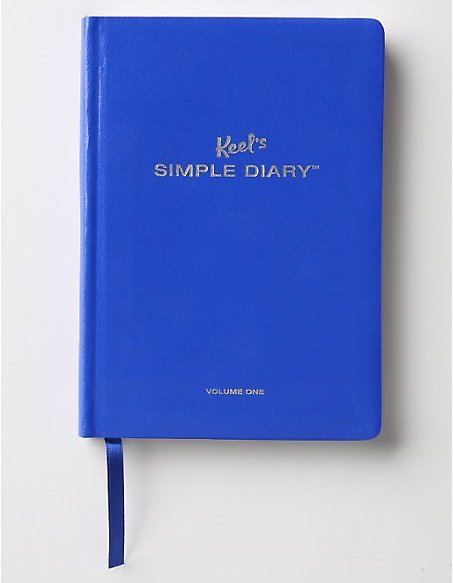 Price: $15.00 at anthropologie.com
Available in a range of six lovely shades, this journal is ideal for the person who really wants to keep a journal, but isn't quite sure how to start. There are lots of multiple-choice and fill-in-the-blank starter questions, so you're not faced with the intimidation of a book of blank pages when you start. Clever!
---
7

Prospero Journal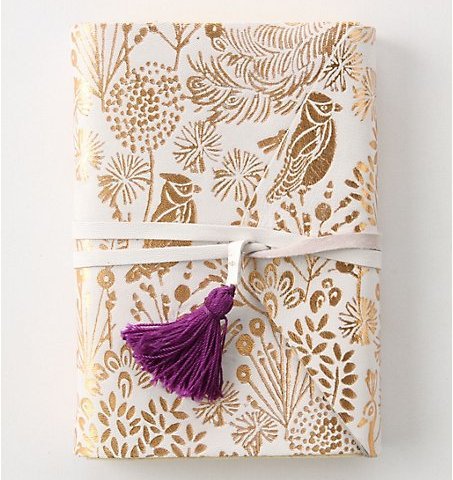 Price: $18.00 at anthropologie.com
This gorgeous journal is just the place to record all of your deep thoughts, private sentiments, and great aspirations, providing a place to write and even some inspiration. I love the print on the cover, and the beautiful tasseled cord for wrapping around and keeping the journal secure.
With so many great ways to start, or continue, your journaling mission, it might now be intimidating to know which of thee journals to use to start! I love the idea of using a specific journal for the various hobbies in your life, from gardening to travel to books to shopping… so clever! Which of these journals do you think you'd like best, and why?
---
Popular
Related
Recent