I thought about collecting the long and elegant looks of tonight's People's Choice Awards but the short dresses got my attention. Perhaps it's the great legs of the wearers or the sweet shoes that go with the attire. But no matter the reason, I am liking this year's choices of short and sweet dresses at the Awards. Let's move to my favorites.
---
1

Lea Michele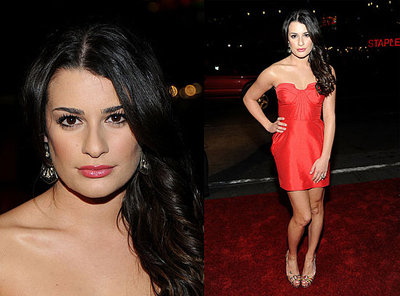 Lea Michele proves that she is no conservative geek with this hot red bustier dress. Love the striped shoes, too! I like Lea Michele when she's attending red carpet events because it's always nice to see her out of her no-nonsense Glee looks.
---
2

Jessica Alba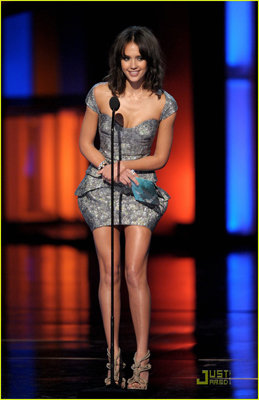 Looks like her Antonio Berardi dress is about to fall off, right? But I think it's incredibly sexy, especially the sleeves. The color is awesome, too. I'm not a big fan of the shoes and the fact that she is looking too skinny but overall, hers was a wonderful look.
3

Diane Kruger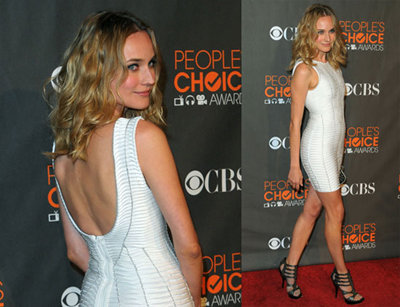 She's not red carpet queen for nothing. I've always wondered how these celebs manage to pull off skintight dresses. Perhaps they don't eat before and during the events. Do they do a special diet a week or two before wearing the dress? Or do they simply rely on their superior genes?
---
4

Taylor Swift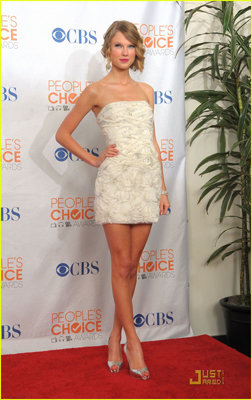 This white confection of a dress looked great with Taylor Swift's thin frame. She paired her Jenny Packham mini dress with lush silver Christian Louboutin shoes. Look at her legs! Now Taylor may not have the best voice in the industry today but you have to admit that her sweetness and humility are just charming. It's impossible to hate a girl who is genuinely nice, really.
---
5

Colbie Caillat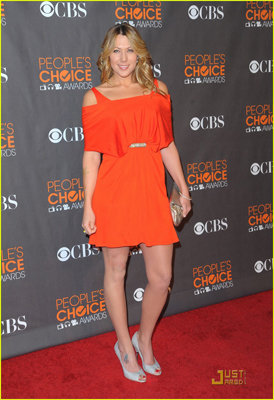 Now this looks like something you wear to have lunch with your friends on a Sunday and not to attend an awards show. But I like it because Colbie's hair is sweet and I envy anyone who looks great in a bright orange dress.
---
6

Diana Agron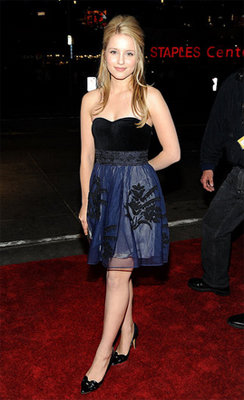 Doesn't Quinn,er..Diana look cute? Black and blue and all-around delightful. The look makes her younger than 23. Incidentally, one of the best things about Glee is that the cast really do look like they are secondary students. The cast may not be of high school age but they don't look mature.
---
7

Ginnifer Goodwin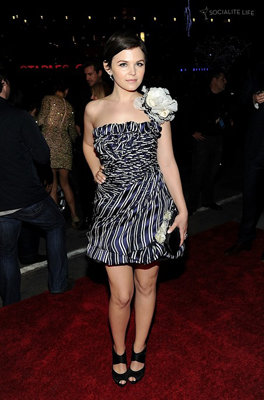 This, in my opinion, is the best sweet and short look of the evening. Not only is Ginnifer an understated beauty, she also always gets it right on the red carpet . This one-shoulder striped number is the perfect combination of sexy and interesting.
---
Comments
Popular
Related
Recent