Confession: Every day, I spend an hour or so checking out eBay and other online shopping sites. Now this does not mean that I shop online every day; I simply browse through the listings. It's virtual window shopping, if you will. Typically, the following are the search terms I use when I am not looking to buy something specific:
---
1

"Filigree"

I like making jewelry with filigree pieces, hence, the search for wonderful materials every day on eBay. On my local eBay, most of the listings I meet are of the finished jewelry variety. Sometimes, though, I end up buying these necklaces or earrings for the purpose of refashioning them into designs I like. But when I'm looking for a specific filigree material, I go to Etsy.
---
2

"Sewing"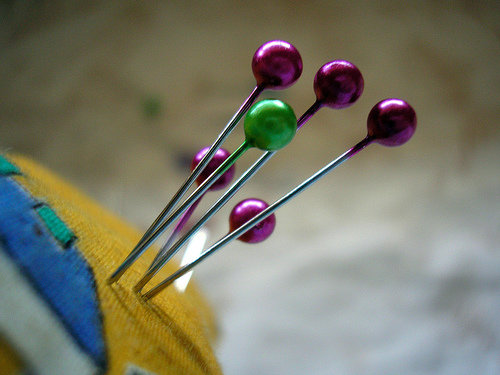 Photo Credit: wakalani
Not "sewing machine" or something more specific. I have found that using "sewing" alone gives out more interesting results. With this search term, listings for sewing notions, antique sewing materials, patterns, and other interesting things can come out. Granted, this makes for longer browsing time but if you're not looking for anything specific, browsing an online shopping site is always a joy.
---
3

"Oxford Shoes"

I have a growing collection of Oxford shoes and brogues. I am even trying to figure out a way for the boyfriend to buy me a pair or two of Oxford shoes every Christmas for the rest of our lives. I will let you know once I manage to do this. On my local eBay, there are not that many sellers who offer these classic designs. Once in a while, though, there are local shoemakers who offer some of their stocks for bidding. When I see a pair in 5.5 or 6, I bid right away. No questions asked.
---
4

"Teapot"

I have a growing collection of teapots as well. Some favorites that I have found on eBay are my red British telephone box teapot, white porcelain in desk design, and the tiny (& broken) Mrs. Rabbit teapot clock. Etsy is a great site when I'm looking for something old and quirky.
---
5

"Tea Set"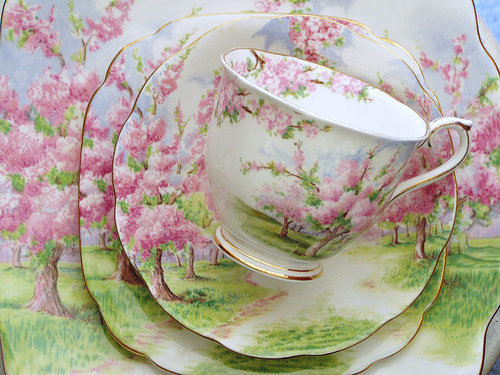 Photo Credit: **tWo pInK pOSsuMs**
Because when I can't find something nice using "teapot", chances are there are awesome things listed under tea set. My interest is particularly drawn to tea sets with wooden packages because I can use the packaging for my dollhouse projects.
---
6

"Dollhouse Lot"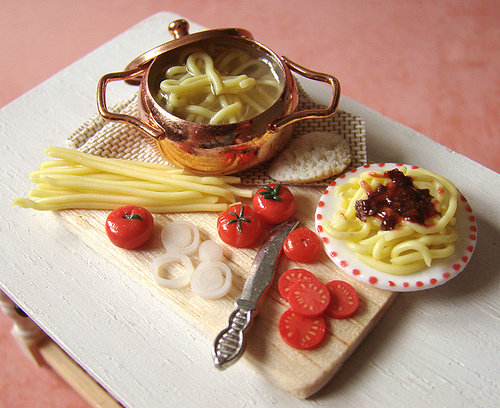 Photo Credit: PetitPlat Food Art - Stephanie Kilgast
This is a recent obsession. After the initial purchases that turned out expensive on my part due to shipping charges, I have realized that using the search phrase "dollhouse lot" is more effective. This way, I can take advantage of listings of dollhouse items from estate sales. Many sellers who do not specialize in dollhouse pieces or miniatures often list items in bulk. Typically, these are listed at very low prices.
7

"Totoro"

Why yes, this is another obsession. I am not after the plushies (we already have 3 and one of them is the huge, 3-foot Totoro). I browse the items and look for Totoro items that are fun or handmade. Clay creations are usually too hard to resist. I also like checking out items that feature the ever-so-adorable soot sprites. Those things are gosh darn cute!

Now we know that most of you are addicted to online shopping as well. Tell us, what search terms do you often use when you "window shop" online?

Top Photo Credit: Wesley Chan
---
Comments
Popular
Related
Recent