I'm going to cut the big speech today, ladies and skip to the chase --- I can't do anything to help end the economy crisis but I can certainly give you some tips on how to save and still get the items you need. The answer lies in the "clearance" or "sale" section of our favorite sites. However, if you don't have any sites in your favorites, be sure to check out these that I'm about to list. Some of them are so affordable you don't even have to hit the "clearance" section, some are already known for their budget-friendly products while some offer good deals on everything from designer goods to furniture. Here they are:
---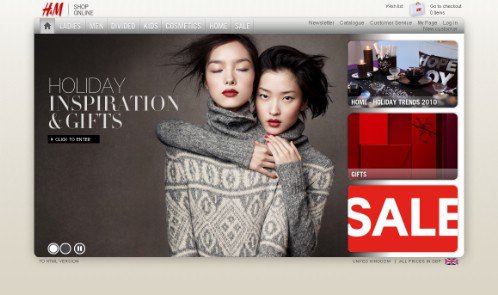 My experience with this brand is that sometimes quality is not proportional to the money you spend. Everything I've bought at H&M stores looks perfect despite the fact that I showed no mercy when it comes to machine washing and my usual wear and tear regime. So, if you have no H&M shop in your area, check out their selection on this site. And a piece of good news for the fashion lovers – this brand has launched a special collection of shoes, dresses, coats and much more designed by Lanvin! So you can get your piece of haute couture today, for a price that won't make you go totally broke!
---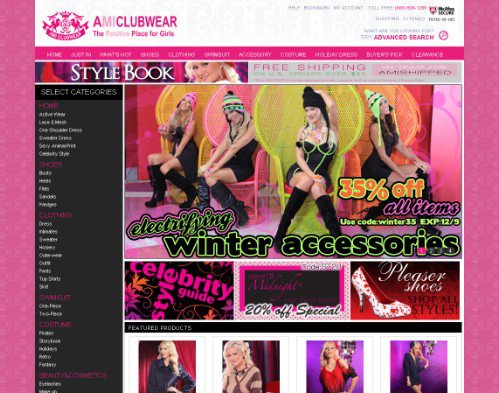 Gorgeous platform pumps for just 15 bucks?! You don't have to take my word for it, check out the site and pay special attention to the clearance section. I've noticed that this company looks up to the famous designers quite a lot so, if you ever wished for a pair of gorgeous shoes that are not ridiculously expensive, this is a place to start your search. But, hey, listen to me, I'm going on and on about the shoes like they are the only thing there! You can find cute dresses, accessories, swimwear and even sexy costumes. Definitely worth checking out.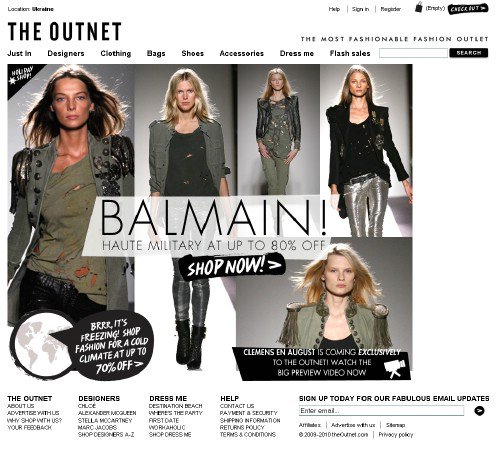 I'm not rich enough to casually walk into Prada, do my shopping and get out so the only way to get a signed, designer piece is to visit outlets and hope there is something nice available in my size that also happens to be 70% off. However, with this site, there is no need to run to the rack hoping you'll be a second faster than the girl that has spotted the same thing at the same time. Be sure to check out the section named "Flash sales" because it gives you the chance to enter a giveaway and win free designer clothes or snag designer goodies for the price YOU set.
---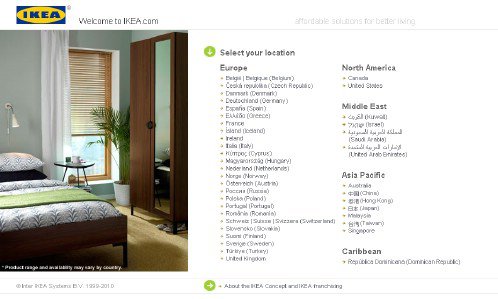 I'm not very happy with their selection of beds but other than that I absolutely love IKEA! Lovely lamps, useful goodies, cool vases and always a special deal on something – you could get a coffee table for about $8 last month! Oh, yeah, I love their children's program too. I find this site very useful despite the fact that I have the shop in my area – after all, there is always a tiny, practical thing you just might miss no matter how sharp your shopping eye is. Right?
---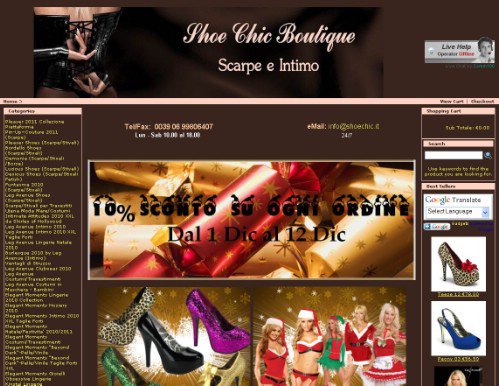 Pin-up style shoes are the new trend amongst celebrities! Kat Von D, Kim Kardashian and even Pamela Anderson were spotted wearing a pair of sparkly Bordello shoes and although these shoes may seem like yet another celebrity trend we, normal people, can't afford – I assure you, Bordello shoes are waaaay cheaper than Louboutins! Now, this site mainly sells stage outfits for dancers but they have a pretty good selection of pin-up, Bordello shoes too. Ladies who live in Europe can benefit from it the most because the site is Italian so shipping costs are lower and no customs taxes apply.
---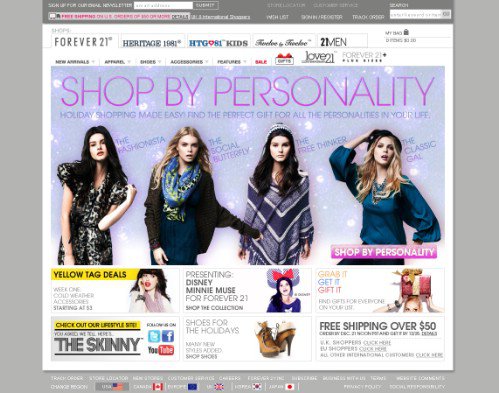 I have mentioned this site before but I don't think I ever pointed out how much I like it. So, here, I'm saying that right now. I especially like the dresses and accessories but there are some great shoes and boots too! So, if you haven't figured out what you're going to wear for New Year's celebration, definitely take a peek because from what I see, you can get an entire outfit for a little bit over $100!
---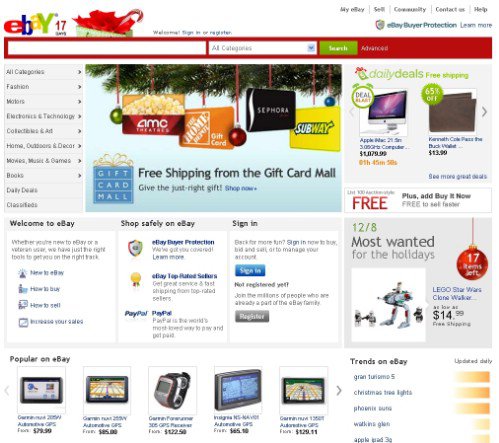 I know, I know, listing eBay is like trying to re-invent a continent. But still, I love this kind of sites because you can find everything you need; plus a couple of this you never knew you need. And everything for a really affordable price! Some things are used, some are brand new and, yes, this kind of shopping does involve a certain risk. However, if you study the site well and get informed about the ways to protect yourself, shopping on eBay could be a perfect match of yard sale and high-profile online shopping.
Have you shopped at some of these sites before and what is your take on them? Do you have any other, better sites you could suggest to me? I'm looking forward to your comments and suggestions.
More
---
Popular
Recent