Dressed like Valentino Rossi, speeding up to 300kmph, these guys disappear from our eyesight before we even get the chance to think that there might be a cute face and quite a brain there, under that top-notch nicely painted Marushin, Nolan or OGK helmet. We might get a glimpse of that Hayabusa, GSX R, Ninja but I bet that's not enough to get most women interested, right? Well, contrary to many beliefs, bikers are not danger junkies so sitting behind a good, reliable driver and gliding on the road in, what in those moments seem to be the speed of light, could be a fun, one-of-a-kind experience you'll never forget and want to re-experience. Well, since I'm about to marry a biker I can tell you one thing ladies – horses are outdated, shining armours too, so open your mind because your prince might come in a completely different outfit… the one I've described above! Here's my 7 reasons to love 'em both, the bikers and their mean machines:
---
1

Bikers Have Strong Legs and Arms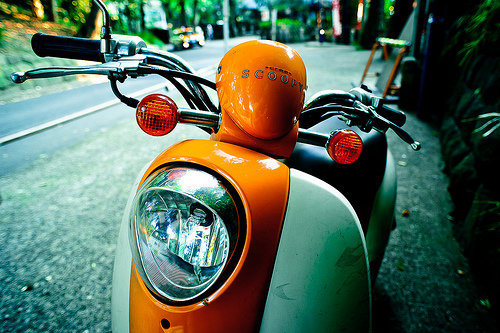 Photo Credit: jamesjustin
Operating heavy machinery has to result in some muscle gain, right? Now try imagining how much strength it takes to manage a heavy thing like a motorcycle! He will be more gentle when it comes to holding you, that's for sure.
---
2

Riding Will Help You Get in Shape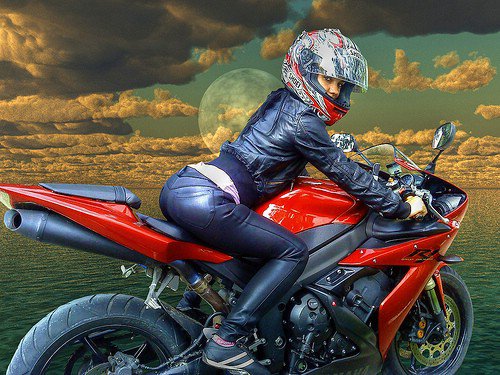 Photo Credit: f650biker
Yup! A fun bike ride is an exercise at the same time, even if you're the one sitting behind the driver. Now, if you've never been on a bike before, let me explain this a little bit better. You see, wrapping your arms around the driver won't do any good – all the gripping has to come from the legs. When the bike is about to speed up, slow down or stop on the traffic light, you must bring your knees closer together in order to stay on your place instead falling backwards or bumping into the driver. Now, that's one heck of an exercise, believe me!
---
3

A Man… a Bike… and a Crystal Bowl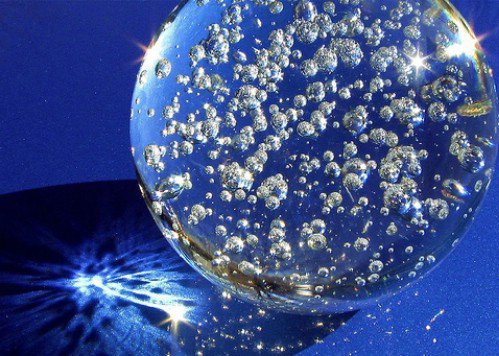 Photo Credit: circulating
You can tell a lot about your new-found biker just by observing the way he treats you before, after and during the ride. He is a good, attentive, reliable man if he: cares about your safety and insists on wearing protective gear, explains everything before you sit on the bike, doesn't try to impress you by doing dangerous tricks you are not ready for.
---
4

Cool Gear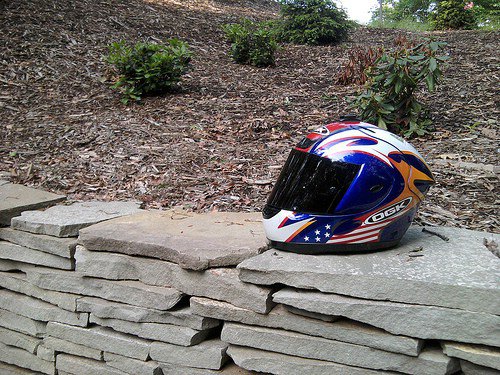 Photo Credit: jamiev_03
Being with a biker or riding the bike yourself doesn't mean you have to give up all the stylish clothes! In fact, if you've ever dreamed of dressing like a Cat Woman, this could be your chance. Now, if form fitting leather suits are just not your style, you can always opt for a cool, girly jacket in pink, baby blue, black, silver, gray or any other color. Now, helmets… don't even get me started on those! So many colors, so many different designs, plus, you can pay extra if you want and get a custom design to represent your personality.
---
5

Adrenalin Rush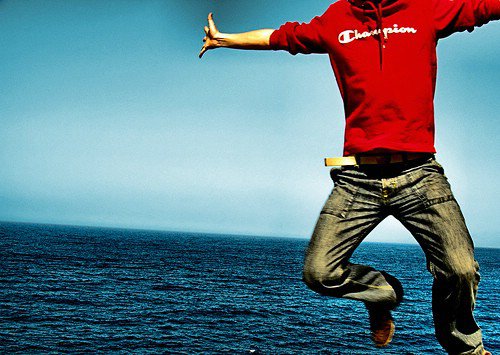 Photo Credit: Giampaolo Macorig
It might sound strange coming from a girl whose idea of an adrenalin rush presumes a sale in a favourite shoe-shop but I really, really, really, love that unique feel of flying only a fast bike ride can give. And, given the fact than I'm not actually a driver, I don't even know how it feels to fly and know that you're the one that's making it happen. So all the ladies that own and drive a bike, please, try to describe this to us all.
---
6

Crazy, Strong, Sexy, Cool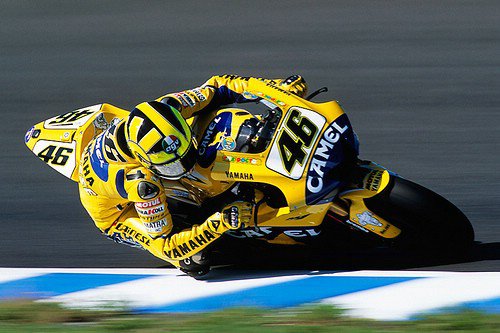 Photo Credit: T.Tanabe
Bikers are adventurous, brave and kind of crazy in a good way. No matter how careful he is, both you and him know that he could surprise you and even scare you if he wants to. Call me crazy, but I do find driving skills sexy and especially when it comes to bikes!
---
7

Funny Comebacks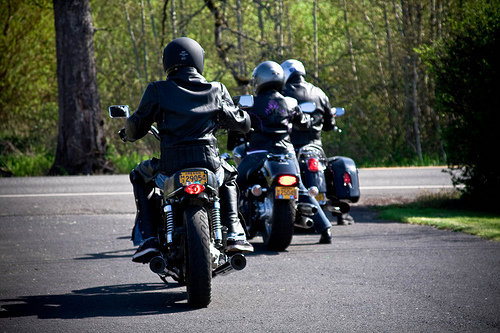 Photo Credit:amanky
You can allow yourself funny comments or even little vengeance when he starts commenting on the number of your shoes or dresses. Here are some good ones on why bikers are better than non-bikers: 1. They always wear protection. 2. They know how to work it in tight areas. 3. They know when to slow down and speed up… You figure out the rest.
Any other ideas ladies? And, tell me, do you find these guys and these machines as interesting as I do? Have you ever sat on a bike and, if not, would you be willing to give it a shot sometime?
Top Photo Credit: WorldWideMotorcycles
More
---
Comments
Popular
Recent