One of the most popular design features of the iPad is its ability as a book and magazine reader. A lot of print magazines have taken this into consideration and now provide their magazines in formats that are readily available for the iPad. There are a vast range of apps and magazines available for download. Some are free while others offer subscriptions. Below are just a few that you might want to check out.
---
1

Time Magazine for IPad
Price: Free at itunes.apple.com
Time Magazine is easily one of the most recognisable magazines in the world. This weekly digital edition of the magazine features the same content as the print version, with added international content, photos, and live updates from the Time website. While the app for this magazine is free, each issue comes at a cost of $5.99. Digital subscriptions will be available at a later date.
---
2

NYTimes for IPad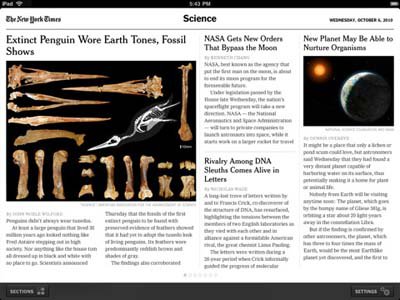 Price: Free at itunes.apple.com
The NYTimes for iPad app includes over 25 Times sections commonly found in the print version. New content includes photos and videos. This app also allows you to read blogs and share articles through a variety of social networking sites. This app was free until the beginning of 2011.
3

Vogue for IPad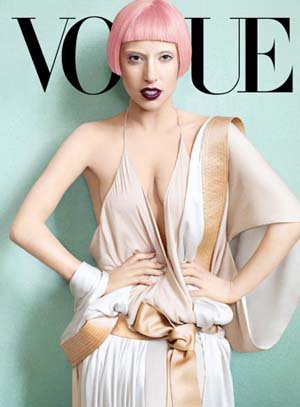 Price: $0.99 at itunes.apple.com
This app is a supplement to the print version. As such, it's called the "Vogue Cover Exclusive". It is a special edition that highlights the cover story. This app provides a behind-the-scenes look at its cover celebrities. It features the cover story as well as a portfolio, audio, and video content on the cover celebrity. The launch issue featured Lady Gaga.
---
4

Interview Magazine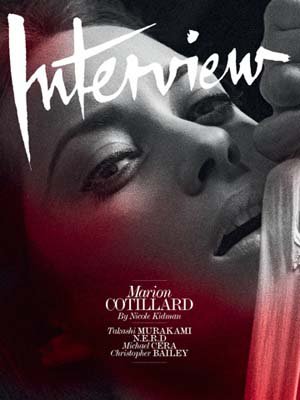 Price: Free at itunes.apple.com
Interview was the first fashion magazine to release an iPad version of its print publication. Subsequent issues can be downloaded for free from the iTunes store. The iPad version consists of all the regular features of the print publication, as well as added video and audio content. This magazine has always been thought provoking and fashion-forward, and this is evident in their embrace of the digital realm.
---
5

Vanity Fair Magazine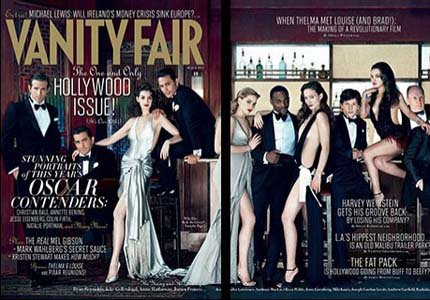 Price: $4.99 at itunes.apple.com
Vanity Fair has always been a stand out magazine when it comes to high profile interviews. In addition to the magazine content, the iPad app allows you to view bonus videos, photos, and portfolios. What I like about this app is that it allows you to re-download any previous issue for free. This is also available for download on the iPhone and iPod Touch.
---
6

Frankie Magazine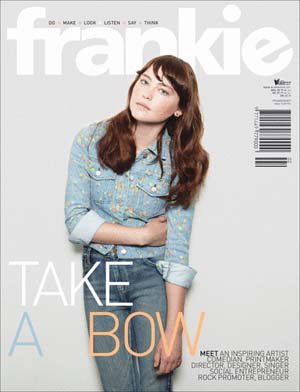 Price: $15.02 for 3 Issues at zinio.com
This Australian magazine is full of funny, crafty, intelligent, and quirky stories. For a long time, it's been a best-kept secret of the magazine world. However, now that it has gone digital, it is easier than ever to access. It covers a range of topics and is a universal read.
---
7

Rolling Stone Magazine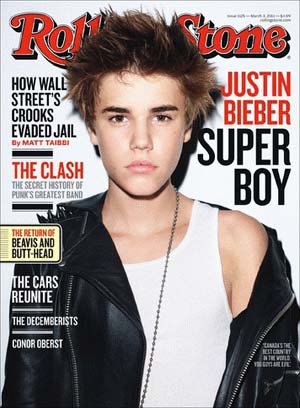 Price: $19.95 for 26 Issues at zinio.com
This magazine can also come under the banner of 'iconic publications'. For a long time, people have been picking up Rolling Stone magazine to read about the movers-and-shakers that shape our world. This digital subscription entitles you to 26 issues of the magazine. The content is exactly the same as the print version and can be viewed on an iPad, iPhone, PC, and Mac.
As you can see, the print world is increasingly embracing the digital realm. Do you prefer print or digital issues? Which of these would you consider downloading?
Top image source: data.whicdn.com">https://data.whicdn.com/images/6640165/tumblr_lflm1i5tqD1qcf5dso1_500_large.jpg?1296140169">data.whicdn.com
---
Comments
Popular
Related
Recent