Let's just admit it-there are days when you really need some products that will make you feel irresistible, days where we all feel less than beautiful. Those yucky, horrible days can get you down, but not if you determine not to have any more of those days! There are products that will make you feel gorgeous and irresistible and you will feel so pretty and sexy when you use them! There's something about being clean, smelling great and pampering yourself that can make you feel incredibly irresistible! You don't need a trip to the spa, you just need to grab these products and start using them! I promise after a few uses of these products that will make you irresistible, you will be feeling so fabulous!
---
1

Caribbean Therapy Body Scrub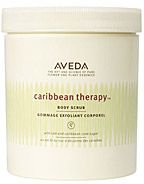 Price: $8.00 at aveda.com
Get rid of that dry flaky skin for good! This scrub will transform your skin and transport your senses straight to an Island somewhere off the coast! I use scrubs on a weekly basis in the shower and you can too. Just put a little bit onto your washcloth or sponge and buff away! You will be extra irresistible when you emerge!
---
2

Lip Saver SPF 15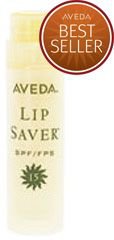 Price: $8.50 at aveda.com
A woman with soft kissable lips is an irresistible woman! And you can be that woman if you apply this balm daily! It's extra moisturizing, plus it has SPF to protect from sun damage. I have a lip balm in all my purses and bags and I carry one in my pocket to re-apply when my lips start to feel dry. This is a product that will make you irresistible!
---
3

Cuticle Control

Price: $10.50 at aveda.com
No matter how rough and dry your cuticles are, they will be soft and healthy looking after you use this Cuticle Control product! This one of the best products that will make you irresistible! Our fingers take a lot of abuse throughout the day, so be good to them and moisturize and protect them often. You will be glad you did!
---
4

Refreshing Bath Bar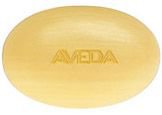 Price: $12.00 at aveda.com
Don't you just love killing two birds with one stone? This body bar will cleanse and refresh you, while zapping away stress! The citrus aroma is very invigorating and you will feel like a new woman when you finish showering. Another bonus? This body bar is made of all natural products! I love that and you will too!
---
5

Dry Remedy Moisturizing Treatment Masque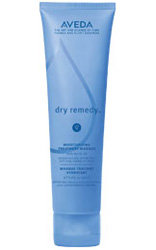 Price: $29.00 at aveda.com
This hair masque is one of the products that will make you irresistible. And you barely have to lift a finger! It will penetrate even the driest, most brittle hair, for touchable, shiny hair. It's a bit more pricey, but hey! You're totally worth it, right? Spoil yourself every now and then!
---
6

Green Science Perfecting Cleanser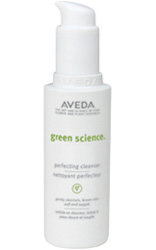 Price: $14.00 at aveda.com
This gentle milky cleanser will gently remove makeup, dirt and oil from your face after a long day. Your skin will be receiving so many benefits that you will love this cleanser as much as I do! This is a product that most definitely makes you irresistible! I've never heard anybody turn their nose up at clear, soft skin!
---
7

Scalp Benefits Balancing Shampoo

Price: $13.00 at aveda.com
For a fantastic product that will make you irresistible, try out this shampoo! Your hair will be so healthy and shiny your friends will all be jealous! Healthy hair starts at the scalp, and this shampoo is all about a healthy scalp! And it smells so good you just want to eat it!
After trying out all these products, your friends are all going to be so jealous of how irresistible you are! When they ask, you can tell them about this article so they can try out all these products that will make you irresistible! Which of these products do you want to try first? It's pretty hard to decide!
More
Popular
Recent