Have you started to think about holidays yet? I've found myself gazing out at the snow and dreaming of hot beaches and cultural city centres abroad... I never know exactly where to go, though, and often find myself confused by the deals to different places. So this year, I've done some research, and come up with the seven hottest resorts for holidaying this year!
---
1

The Maldives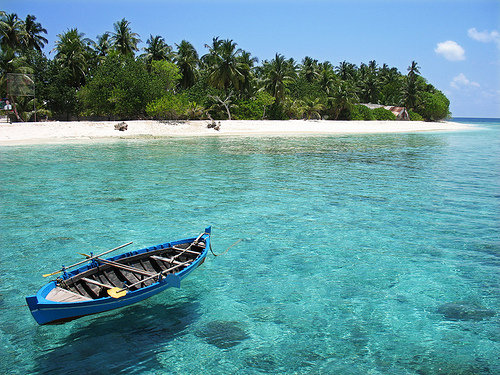 Photo Credit: m o d e
This gorgeous island is the perfect place to go and relax... Most resorts house guests in private villas, which sit in the water held up on sticks. The official language is Dhivehi, but most of the tourist spots speak good English, and will have no trouble understanding you as they get you a margherita to sip on your private porch...
---
2

Queenstown, New Zealand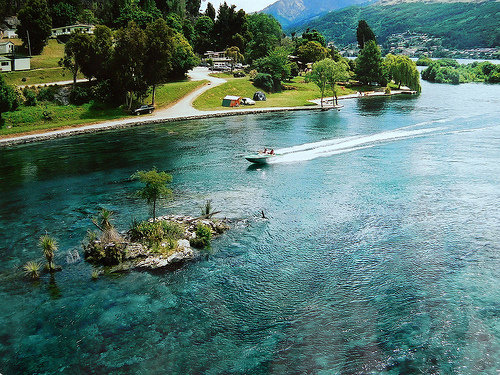 Photo Credit: André Pipa
If you would prefer to get excited rather than relax, this is the holiday for you! In the Winter, it's full of people skiing, and in the Summer you can white water raft down beautiful rivers and enjoy picnics next to rushing waters... and if you get bored of playing in the river, Queenstown is New Zealand's jetboat and bungie jumping capital, so there's plenty of activities to keep your blood pumping.
---
3

Paris, France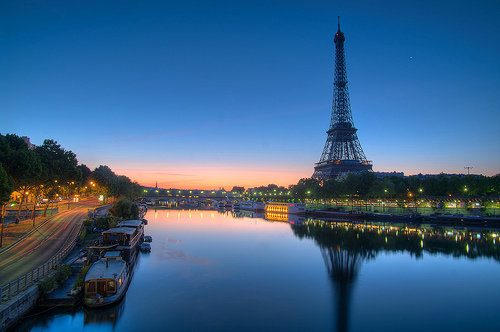 Photo Credit: Vincent Montibus - OFF
Okay, so you have probably been to Paris, but I mean the hidden part of Paris. Watching the sun rise over the Eiffel Tower, exploring the hidden picturesque parts and eating in places such as Berthillion, supposed to serve the best ice cream in the world, and Pierre Herme, the best pastry. There is even some amazing shopping which is usually missed!
---
4

New York City, USA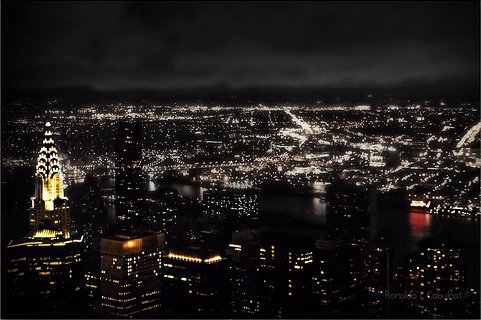 Photo Credit: Ronaldo F Cabuhat
Looking for a shopping holiday? Then this is the holiday for you! There are some beautiful views in the States which are commonly missed, so take a tour of the views, and spend the evenings eating amazing meals in the restaurants, checking out the Metropolitan Museum of Art, the Botanical Gardens, the largest state park in the States. Then fit in some shopping, and buy an extra suitcase for the journey home!
---
5

Hong Kong, China

Hong Kong has the most amazing culture, and it's somewhere most people don't consider! There's an amazing mix of small Buddhist shops next to McDonald's, and herbal medicine shops next to Catholic Churches. There is also the Hong Kong Heritage Museum, Museum of Art, Academy for Performing Arts, and the Philharmonic Orchestra to check out!
---
6

Venice, Italy

Have you ever been to Venice? If not, it's somewhere you definitely need to visit. The food, the architecture, the culture... there are old churches around every corner which I found fascinating, and the city is full of mystery and rich ambient culture. Also be sure to take a gondola ride... it's certainly not cheap, costing around 75 euros for 45 minutes, but it's very worth it!
---
7

Cape Town, South Africa
Photo Credit: Carlo Tancredi
Cape Town is the third most populated town in South Africa, and has some amazing sights! It's also got a good climate, and a very natural setting. From picturesque beaches to Dutch style buildings and excellent food, there will always be something to do, and there are even some very highly rated night clubs and bards to keep you busy at night. It's been heavily redeveloped, and is definitely worth visting!
I love planning my holidays, and now I'm planning to work my way down this list! From culture trips to shopping trips, there is something for everyone, and lots of good food and amazing views along the way. Have you found a place you think would be an excellent holiday destination? Please let us know!
Top Photo Credit: FaP ;-)
More
---
Popular
Recent