Planning your next winter vacation? Here's a run down on some of the greatest skiing slopes on our planet.
**Aspen, Colorado, United States **
It may be home to the rich and famous but you can pick up speed on these slops whether you are an amateur or a professional. Aspen's bumps and steeps offer you excellent intermediate runs. Spread across hundreds of acres this location is beauty at a price!
**Mont-Tremblant, Quebec, Canada
**
Celebrate life at Tremblant in grand style. This resort was renovated with an investment of $13 billion. Having been in existence from 1939, this resort has a legacy of quality. Just an hour away from the city lights of Montreal, this location is frequently visited by those who just want to get away.
**Stowe, Vermont, United States **
Stowe has New England charm as it is set in a picturesque location. You can take your pick between Spruce Peak and Mount Mansfield. This area also has the biggest vertical drop so it's perfect for the adventurous. The beauty of this resort is that it has a lift link to a different resort. If you're heart is not out on the slopes you could shop at the 90 outlets available or dine at the 60 restaurants.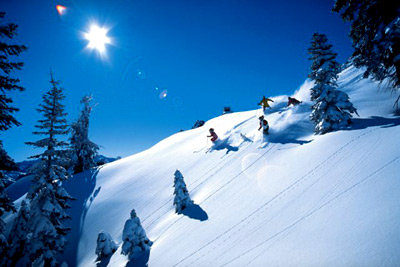 **Chamonix Mont-Blanc, France **
Did you know that this was the venue for the first Olympic Games? That was way back in 1924. Lying at below Mont Blanc, it is the highest peak in the Alpine region and the second highest in all of Europe. It can boast lift served vertical drop and one of the longest runs (13.7) in the world.
Zermatt, Switzerland
Although Gstaad and St. Moritz are quite famous, Zermatt still remains one of the preferred skiing resorts in the world. With an abundance of snowfall and a big lift served vertical drop, this peaceful locale attracts skiers from around the globe. Snow makers are used for the lower slopes to keep them full for your skiing pleasure.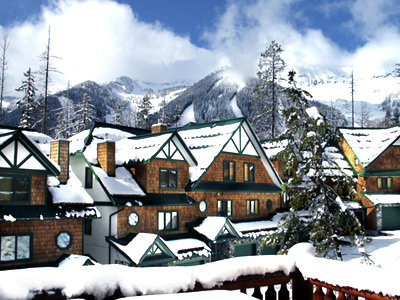 Kitzbuhel, Austria
Often called the 'Pearl of the Alps' this resort located in the Austrian Tyrol offered skiing right from 1892. This village dates back to over 700 years back and charms tourists with its beautiful slopes.
Whistler/Blackcomb, British Columbia
Whistler's village has everything from cafes to restaurants and international stores. Often voted the world's greatest resort, they do justice to their name. The Japanese are particularly fond of this destination.
Fabulous picture by DanMan77