8 New Places You Can Embrace Nudity (or Avoid!) ...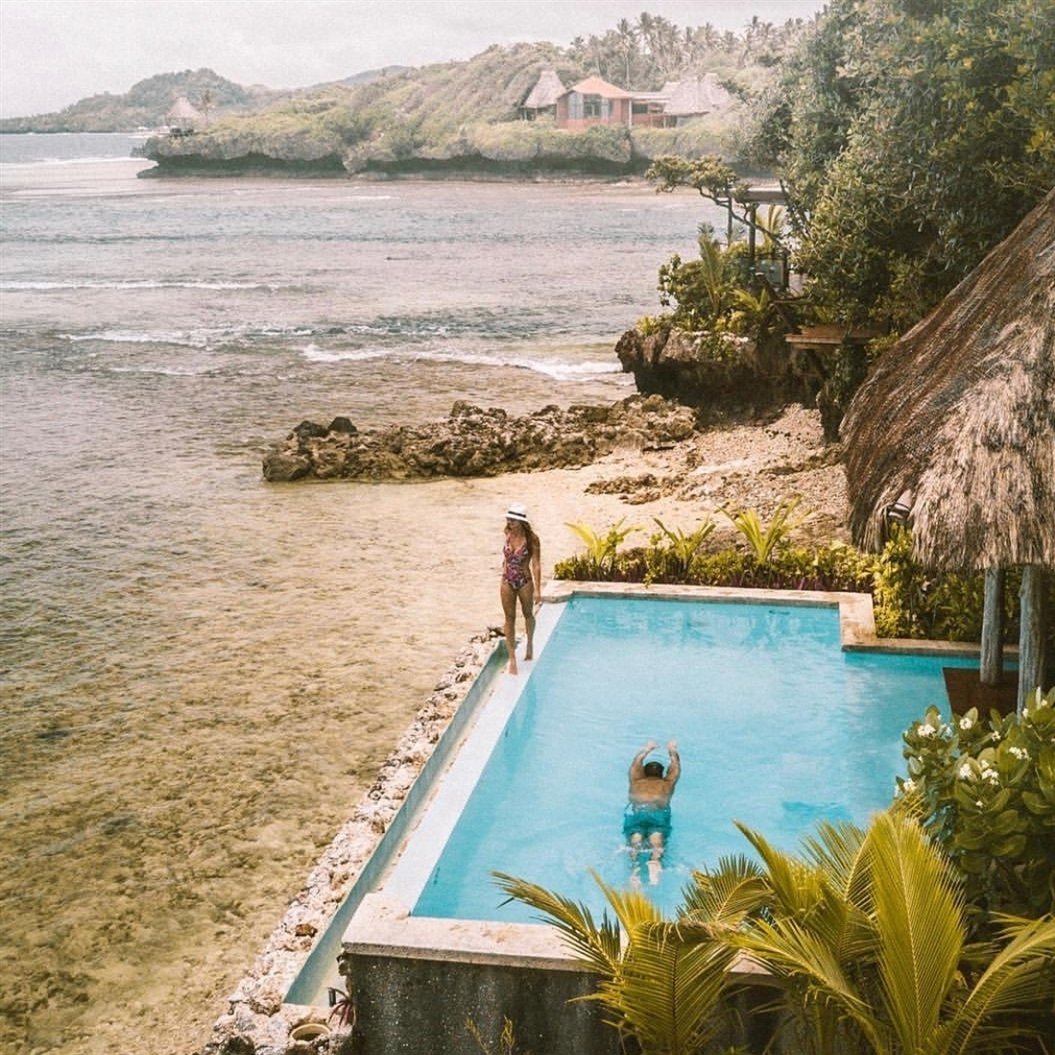 Nudist holidays have always been surprisingly popular, but their popularity never seems to stop increasing...more and more people are holidaying in nudist locations, and enquiring at nudist clubs. And I'll admit, it's a world of holidaying that I've never really been interested in, or known anything about. So I was shocked to learn about these beaches...
Photo Credit: naturist_now
Vera Playa beach is an amazing beach, which you'd be forgiven for mistaking for any of Spain's other gorgeous landscapes. This one has a difference, though...it's a nudist beach. It has a choice of nude accommodation, beach bars, sunbeds, and even naked volleyball...it's a whole nude world! It's in the hottest and driest part of Spain, meaning it's never too cold to be naked, and there are Europeans holidaying there all year round.
Photo Credit: Wizard Snaps
This yellow, sandy beach is stunning...it gets its name from the natural curve which makes it seem so naturally beautiful and private. Little banana is the most popular b beach, but they are all easily accessible, with a car park and bus terminal just up the road from them. You can even walk there on a lovely fifteen minute walk from Skiathos, through olive groves...and then strip off and enjoy the Greek sunshine!
3.

Les Grottes Plage, France
Photo Credit: emvri85
This is a breathtaking place...it's hidden down a coastal footpath from the quayside, and it's a small and completely natural cove of shimmering white sands and sparkling seas. It's impossible not to feel enchanted by it, and there are lots of activities to keep you busy...they offer daily swimming and snorkelling, and you won't even notice you've stripped off. Maybe.
Photo Credit: larsegeland
This naturist camp is the perfect photo location...it's gorgeous. It's also huge, with the beach stretching two miles, and several secluded coves, which make it perfect for your first nudist holiday. You really can't describe how great it is...it's recently won an award for the best location in Croatia, including non-nudist ones. It's really THAT good!
Photo Credit: Jorge Coelho
The view to the beach is like something from a romantic movie, and it's full of luxury and glamour. The white sand is shimmering and glamorous, and the sea is warm and feels like a bath. It's a tropical paradise...and it even has a nudist club resort, in the most popular section. Perfect for getting an all-over tan!
6.

Playa De Maspalamos, Canary Islands
Photo Credit: rohaberl
Another huge resort, this one stretches over acres of dunes, and is almost a mile wide! There are sunbeds and umbrellas available to hire, and you can find privacy in the secluded dunes, allowing you to strip off slowly and feel comfortable before you brave the main beach. The people are so nice, too, and the drinks are amazing!
7.

Playa De Cavallet, Ibiza
Photo Credit: lorenzo75018
This is one of the biggest official nudist locations on the continent, and is very established. The northern part of the beach tends to be quiet, and is for families and the shy. The middle area is usually full of couples, and the southern part is predominantly gay...by segmenting the beach, everyone feels comfortable, and has the holiday of a lifetime! There are some great beaches, too, and being Ibiza means the nightlife is great, too!
8.

Swanbourne Beach, Perth, Western Australian
Photo Credit: ljsinoz
The toasty Australian climate and stunning white sandy beaches make this an amazing beach, and naturists come in their hundreds every year. In January or February each year, they even hold a naked Olympics! Games include volleyball, tug of war, three legged races and a best-bum contest, all in the nude, of course. It's got a real party-like atmosphere, and it's impossible not to lose your inhabitions and fit right in!
While stripping off isn't really my idea of a great holiday (I'm not nearly confident enough for that!) it does make a holiday to remember, and with stylish and cosmopolitan resorts such as these, nudist locations are losing their sleazy edge. There are some here that I'd love to visit! So give naked a go, and see what you think. You might love it! And, of course, let me know where your favourite nudist location is. I might even consider checking it out!
Top Photo Credit: mag3737
{{#comments_count}} Show Commnents ({{comments_count}}) {{/comments_count}}