This time of year is such a fantastic chance to spend quality time with your child or children, creating novelty little decorations. Here are 7 Halloween crafts to do with your child, they are quite easy and do not involve much time so you can probably do most, if not all.
---
7

Stained Glass Windows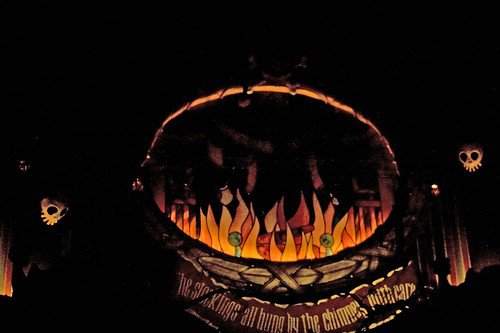 Photo Credit: Anna1227
In my opinion this is one of the most fun crafts but you may find that it is a little more expensive than the others, unless of course you already have the items needed laying around the house. You can use a rectangle piece of black card for the backing and use tissue paper to create your spooky mansion design or skeleton or whatever takes your fancy.
---
6

Special Mask Made out of Felt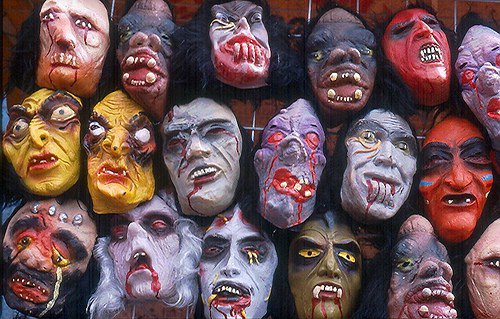 Photo Credit: Ilhuicamina
Why not make part of your Halloween costumes from felt, the mask is probably the easiest part but if you are feeling brave then you can attempt all of it. This also helps your child to practice their coordination skills, which is always a bonus, because they need to make the mask the correct size and so on.
5

Toys Made from Felt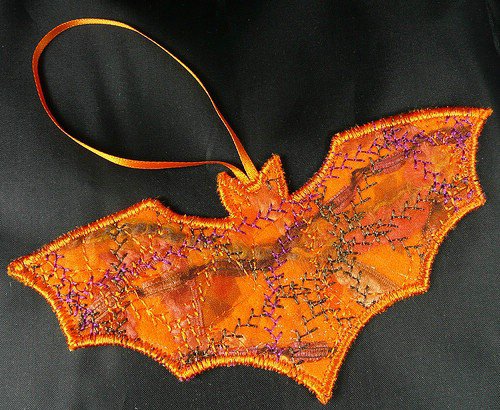 Photo Credit: Natasha Smart Design
If you have a slightly younger child then there are a wide range of toys that you can both make out of felt. For instance, ghosts, witches, monsters, Jack O Lanterns and you can even attempt a skeleton but in my opinion this is a bit difficult.
---
4

Jack O Lantern Made out of Pumpkin Seeds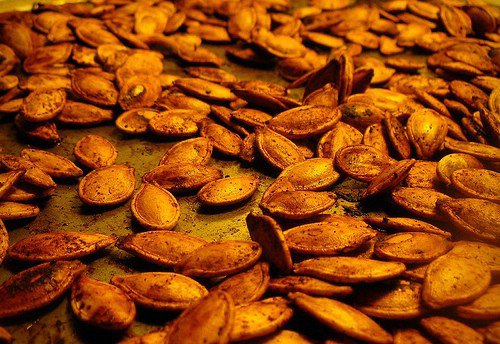 Photo Credit: twynk
One of the problems with making a real Jack O Lantern is that it involve a big really pumpkin and sharp knives which your child would not be able to help with. However, making a mosaic one out of pumpkin seeds is a really novel idea, in my opinion, and you can both create all sorts of designs.
---
3

Puppets Made on a Wooden Spoon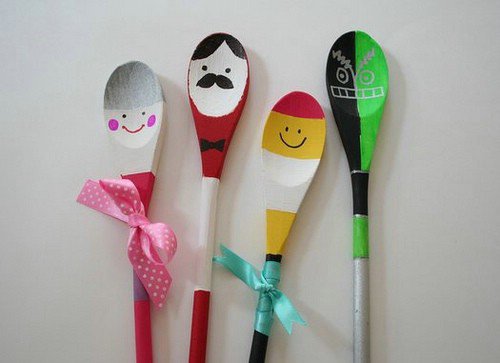 Photo Credit: Charlotte's Fancy
Wooden spoons are the ideal shape for making puppets out of because the actual spoon part very similar to a head shape with the handle as the body. In my opinion this is great because you can turn wooden spoons into witches, skeletons, ghosts and so on, then you and your child can put on a puppet show for the rest of the family.
---
2

Pumpkin Seed Jewellery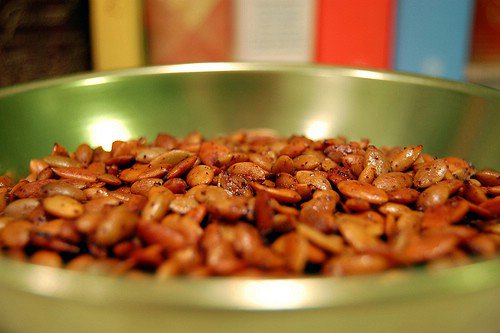 Photo Credit: craftybeaver
A craft to do with your daughter or son, buy some pumpkin seeds plus some string and you can make necklaces, bracelets and even small rings. This is quite a quick craft so you will find that you have plenty of time to get on with some others.
---
1

Decorating Paper Cups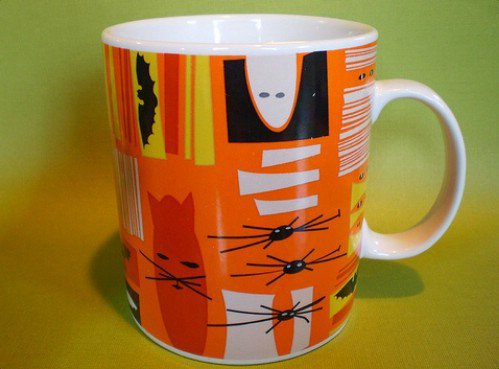 Photo Credit: 8 Skeins of Danger
The good thing is that paper cups are quite cheap, so you can buy a big bag and decorate as many as you want. You can create a witch along with her cat, a ghost and so many different things with a cup and some additional little pieces of material.
There you have 7 Halloween crafts to do with your child, they are all fun and do not necessarily take along time therefore you can complete more than one task in a day. Also they are fairly cheap because you are likely to already own most of the items needed.
Top Photo Credit: Terry.Tyson
More
---
Popular
Recent