There aren't many things I like about winter, but I absolutely adore snowmen, especially around the holidays! I love them embroidered into scarves and mittens, on my wrapping paper, emblazoned on my holiday cards, and even scattered around my house. I've been searching my favorite shops the past couple of weeks, looking for new snowmen to add to my holiday décor, and I've found so many cute ones! Here are 7 great pieces of snowman décor…
---
1

Crate & Barrel Snowman Plate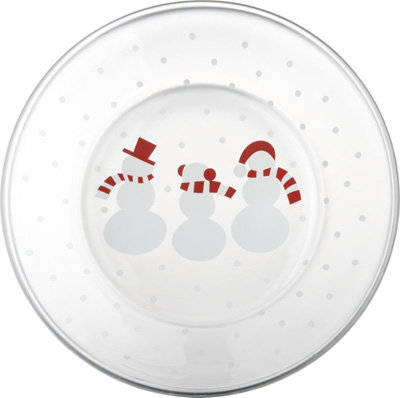 Price: $4.95 at crateandbarrel.com
Why not leave Santa's cookies on this pretty plate, and perhaps a mug of cocoa in the matching mug? The plate is clear glass and features a trio of festive snowmen, all bundled up in red and white striped scarves.
---
2

Skating Snowmen Set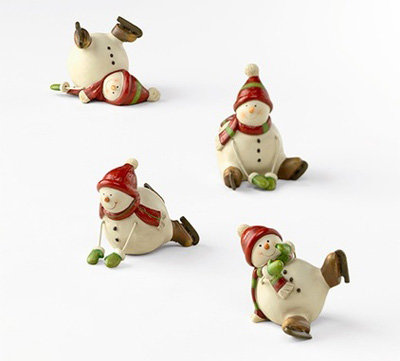 Price: $24.95 at coldwatercreek.com
These four adorable roly-poly snowmen appear to have about as much ice-skating ability as I do (which is to say, none at all). They're certainly having a lot of fun, though, as you can tell by their bright smiles. These would look so cute scattered across a bookcase or along a mantel, standing guard over the stockings.
3

Poop Happens Candy Dispenser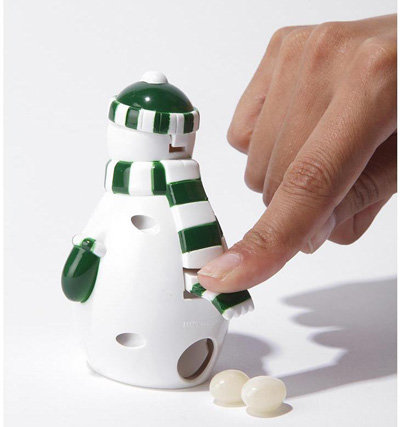 Price: $ at urbanoutfitters.com
I've withstood the pressure of my silly, potty-humor kids and boyfriend to buy one of these jelly-bean dispensers, but perhaps this year I'll give in. The snowman looks delightfully traditional from the front, but to get the jelly beans, you have to turn him around and press a lever, so he can "dispense" them. So classy, I know!
---
4

Crate & Barrel Snowman Ornaments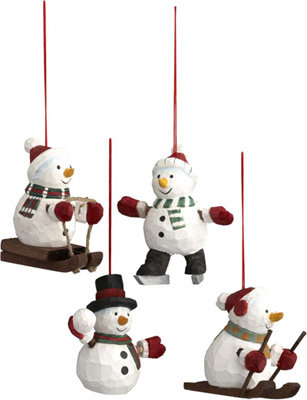 Price: $15.80 at crateandbarrel.com
These four snowmen are really sportsmen at heart, all prepped and ready to go outside and play in the snow! One is ready for sledding, another for ice skating, the third for skiing, and the fourth wants a snowball fight. Add these snowman to your tree for some added joy!
---
5

Crate & Barrel Snowman Pillar Candle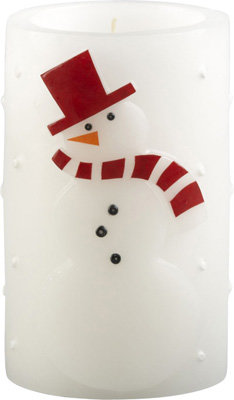 Price: $14.95 at crateandbarrel.com
This creamy white pillar candle measures 6" high, just tall enough to give a snowman (and his red top hat) a place to stay. It's hollow in the middle, so when it's burning, it glows from the inside out. How pretty!
---
6

Snowman Wreath Hanger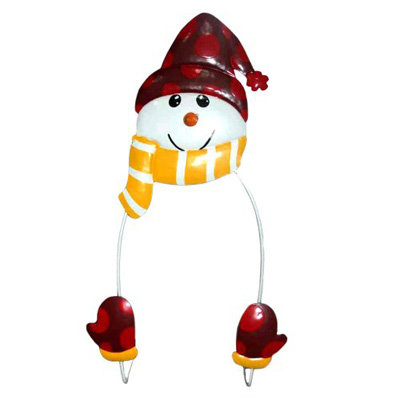 Price: $13.00 at target.com
This helpful little snowman wants to lend a mittened hand (or two) to hold and display your favorite holiday wreath. Use him indoors or out, and add a little snowman cheer to your décor! He measures 19" tall and is sturdy enough to hold even your most elaborate wreath.
---
7

Bobblehead Snowman Stocking Holder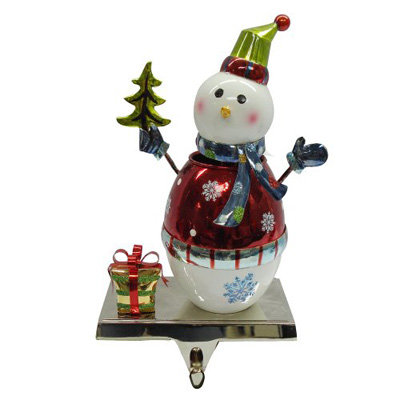 Price: $10.00 at target.com
This is the most colorful, festive stocking holder I've seen this year! It features a bundled-up snowman offering s tiny tree… and a gift! He nods and sways with the slightest nudge, and is weighty enough to hold the heaviest goodie-laden stocking.
I love that some of these snowmen can even stick around until spring… and why not? They're not just for Christmas! Which of these adorable snowmen do you like best, and why? And should I finally break down and buy that snowman jelly bean dispenser? Please let me know!
More
---
Popular
Recent