If the decision to "use your skills and be more creative" was a part of your New Year's Resolution, stepping to the world of Arts and Crafts might be a good way to start developing your talents. The ones who have already mastered this trade are certainly on a lookout for some new kits and tools to help them create things that are even more beautiful. After all, you can never have too much supplies. I've actually found a few good ones at Barnes and Noble and, surprisingly, they are quite budget-friendly too. Want to check them out? Here they are…
---
1

Scrapbook Kit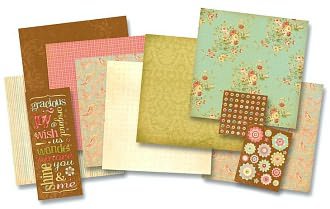 Price: $9.99 at gifts.barnesandnoble.com
If you're a beginner or just need something to keep your kids occupied, this kit is a perfect solution. It includes a lot of different stickers and designs so there's no doubt
---
2

Leafing Pen Gold

Price: $6.95 at gifts.barnesandnoble.com
Now, this is something any creative individual could put into a good use. This pen can be used for paper, ceramic and even fabrics so you can make any design you want or add sparkly, golden details onto the already existing ones.
3

Grafix Shrink Film Inkjet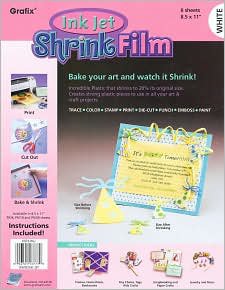 Price: $12.95 at gifts.barnesandnoble.com
Ever thought about making your own jewelry, luggage tags or key chains? Well, this innovative technique will definitely help you to make some really original stuff. This package contains 6 sheets of special film you can put in your printer and print any image you like. Once the image is printed, all you have to do is cut the pieces and bake them until they shrink. How cool is that!?
---
4

"Making Memories" Slice Tag Marker Kit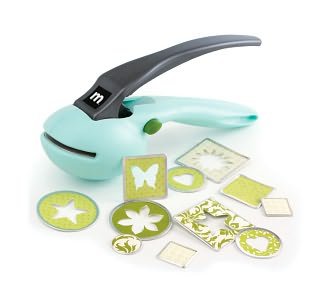 Price: $24.95 at gifts.barnesandnoble.com
Another useful gadget that could be used for many different projects, it all depends on how creative can you get. This money will buy you a kit equipped with a slicing tool and more than 20 templates in different shapes and sizes. Now, you can finally make your own luggage tags, name cards, scrap book decorations and much, much more.
---
5

The Ultimate Crafter's Companion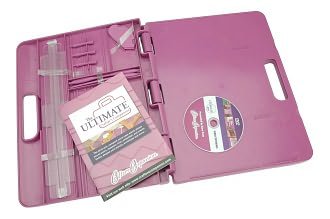 Price: $59.95 at gifts.barnesandnoble.com
This gorgeous pink kit will make sure you never miss on anything needed to make cards, envelopes and everything that has anything to do with paper. Ideal for wedding planners, too! Knowing that my wedding planner can whip a few invitation examples as we speak would certainly make me one satisfied bride.
---
6

Walter Foster Calligraphy Kit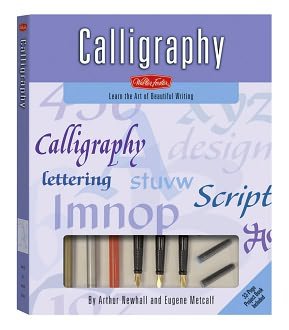 Price: $24.95 at gifts.barnesandnoble.com
Behold! Everything you need to practice how to make every single letter look like a piece of art is kept in this treasure box. You'll get inks, pens, project book… everything, I tell you! So if you like making scrapbooks or greeting cards, here's something to help make them even more beautiful. Calligraphy is an art, a real art – who knows, maybe you like it so much, you
---
7

Royal Langnickel Acrylic Paint Set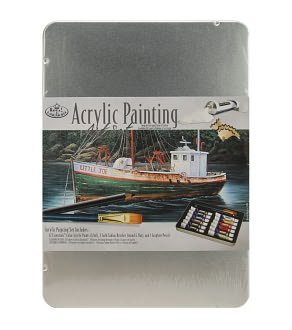 Price: $11.95 at gifts.barnesandnoble.com
As you probably know, acrylic paints can be used on everything from glass, plastic to fake nails. So, I'd say that a creative individual like you doesn't need me to explain how and where to use them. Right? This kit includes 12 acrylic paints, two brushes and one graphite pencil and, with that said, I'm leaving you to continue pondering about the next project.
---
8

Crop-a-Dile Eyelet and Punch Kit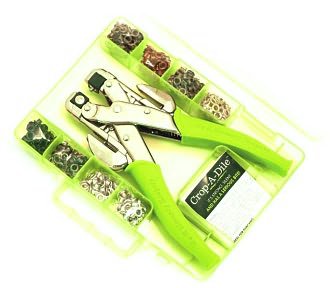 Price: $34.99 at gifts.barnesandnoble.com
I'd say this thingy is a must have, especially if you're into sewing. Just imagine all the cool designs it could help you create. Embellishments are included but you can add some of your own too. Hmm… I already see a way to glam up a few of my plain T-shirts and blouses.
Do you like these suggestions? Or, maybe you have some of your own favorite supplies to recommend? What are your favorite arts and crafts projects? Is it sewing? Making scrapbooks? Or maybe even jewelry?
---
Comments
Popular
Related
Recent