I'm so excited to see the Airbender movie I can hardly stand it… I loved the animated series, and am dying to see how well M. Night Shyamalan is able to convert it into a live-action movie. Many other directors have tried to turn popular cartoons into movies… and it's not always such a good idea! Not sure what I mean? Here's my list of 7 movies based on cartoons…
---
1

Scooby-Doo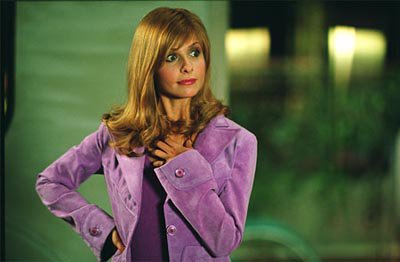 I never really cared for the Scooby-Doo cartoon series, but I absolutely LOVED the first Scooby-Doo live action movie with Sarah Michelle Gellar! All of the characters were spot on, especially Shaggy, and the plot and villain were funny-and-scary… perfect! The second movie was pretty good, too…
---
2

Transformers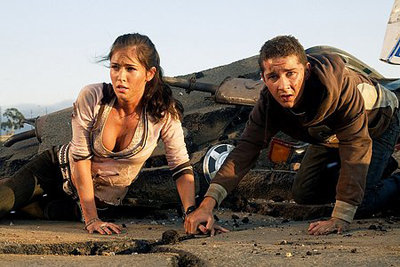 A series of movies based on a cartoon based on a … toy? That's right! I really liked the two Transformers movies, and I can't wait for the third one! It's supposed to come out in July of next year… I'll miss Megan Fox, but at least most of the other actors will be back…
---
3

X-Men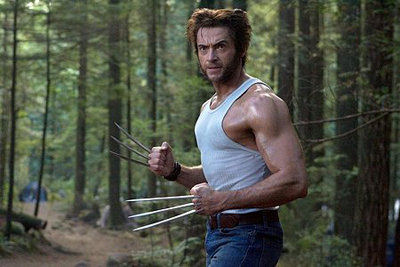 Die-hard fans will tell me that I'm wrong, that the X-Men movies were based on the comic books, not the animated series. I think we're both right — the X-Men movies were based on the comic books and the animated series. Either way, the animated series hooked fans that might not have read the comic books, and why else would writers have included Scott's line about the "yellow spandex," if not to appease the cartoon fans who came to see the movie? I loved the entire line, from comic book, to animated series, to all four movies… and I've heard they're working on another one of the "Origins" movies, due out in 2012, about Magneto…
---
4

The Last Airbender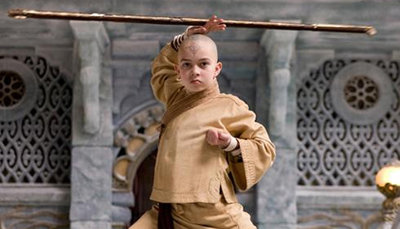 The animated series, aired on Nickelodeon, was fantastic. The character development was rich, the plot involving, and of course, there was the humor. But it was dramatic, too, following Aang, the last of the Airbenders, as he tried to stop the Fire Nation and save the world. I can't wait to see how M. Night Shyamalan interprets the animated series… he's so dark, so dramatic… how will he incorporate the humor that made Aang and his friends a hit with the Nick crowd?
---
5

The Smurfs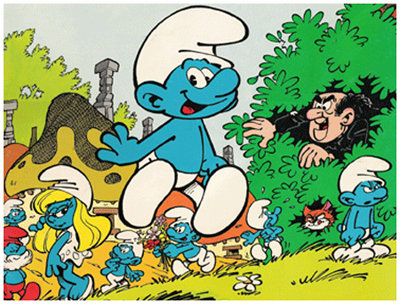 That's right, the Smurfs, those tin blue critters who somehow manage to survive with only one token female, Smurfette, are slated to hit the big screen sometime next year. The movie will star Neil Patrick Harris, Katy Perry, and Hank Azaria, among others… will you go see it?
---
6

Masters of the Universe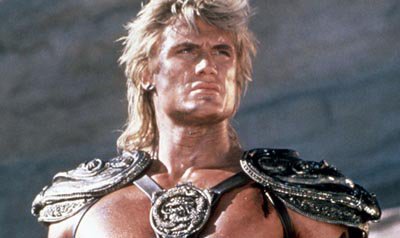 I know this list is supposed to be about GREAT movies based on cartoons, but I had to include this for sentimental reasons — this movie was so horrible, that when it came out, my boyfriend at the time took me specifically so we could make out, and NOT watch it! I didn't even really like the He-Man cartoons… and Courtney Cox, what were you thinking?
---
7

Alvin & the Chipmunks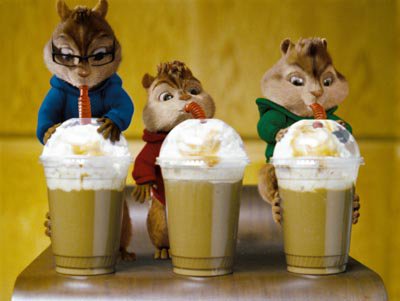 What little kid didn't love Alvin, Simon, and Theodore, and didn't think Dave was just a little too high-strung? The movies were just as cute as the cartoon, and I especially liked the Squeakquel… because of the Chipettes!
I can't wait to see the Airbender movie, and did you know they're making a live-action Thundercats movie, too? Which of these movies or animated series do you like best? Or is there another one I've forgotten? Please let me know!
More
---
Comments
Popular
Recent