Who doesn't love a good fight scene in an action movie? Okay, we all know that the fight scenes in boxing movies, like "Million Dollar Baby," "Rocky," and "Raging Bull" are going to be stellar, but what other movies have had the best fight scenes? I certainly have my favorites, not necessarily because they're so well choreographed, but because they're funny, intense, or just plain awesome. Here's my list of the 7 best movie fight scenes… outside of the obvious!
---
1

Indiana Jones and the Swordsman in "Raiders of the Lost Ark"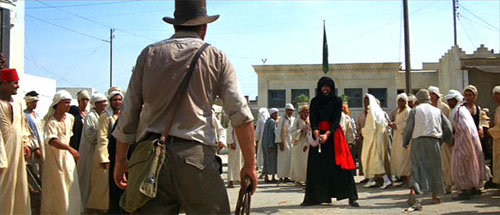 In this scene, the original tomb raider/archaeologist Indiana Jones is confronted with a skilled Arab swordsman, who displays his prowess before they engage. Obviously outmanned, Indy does what any of us would do in the logical world — he pulls his gun from his hip holster and shoots him. Problem solved!
Shakti
is the best. I like Bruce Lee actions more....
---
2

Gloria Vs. Dog's Crew, or Rory Breaker's Team Vs. Dog's Crew in "Lock, Stock and Two Smoking Barrels"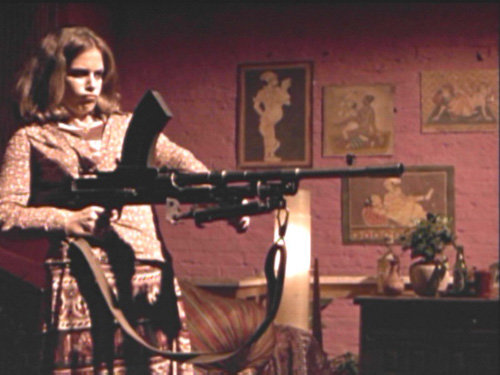 This movie has so many great fight scenes, but these two are m favorite. In the first, stoned and confused Gloria wakes from her stupor long enough to pick up a stray Bren Gun and shoot the men who are about to knife her boyfriend… in the second, lunatic-with-an-afro Rory Breaker and his men collide with the remnants of Dog's crew. To a man, they all die, and when the hapless heroes of the film come upon the scene, they've no idea what's happened…
3

The Karate Kid Vs. Johnny in "the Karate Kid"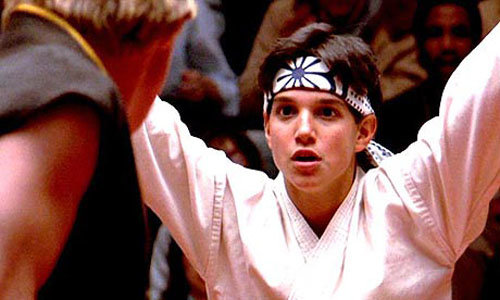 This is a classic fight scene! The underdog, played by 1980's heart-throb Ralph Macchio, is injured, but keeps fighting. Johnny's coach, brutal and vindictive, sees poor Daniel's injury and instructs Johnny to "sweep the leg." Guess what? The underdog wins, of course!
---
4

Happy Gilmore Vs. Bob Barker in "Happy Gilmore"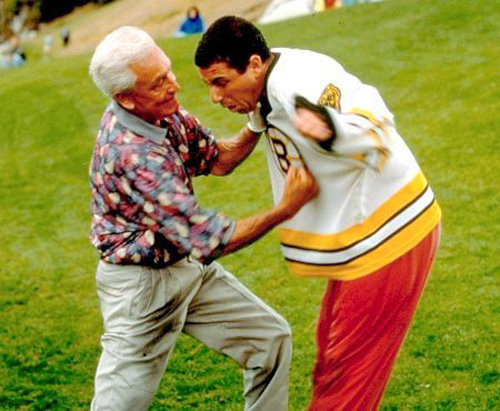 As if this movie wasn't already hilarious enough, imagine adding a fight scene between the aged game show host Bob Barker and the main character of the film, a young aspiring hockey player — where Bob Barker wins handily!
---
5

Bruce Lee Vs. Kareem Abdul-Jabbar in "Game of Death"
If I had to choose just one martial arts fight scene, I'd have to choose this one. It's classic, jaw-dropping, and it stars the magnificent Bruce Lee. The movie's not all that great, but this fight scene is one to see, for sure!
---
6

Neo Vs. Agent Smith in "the Matrix"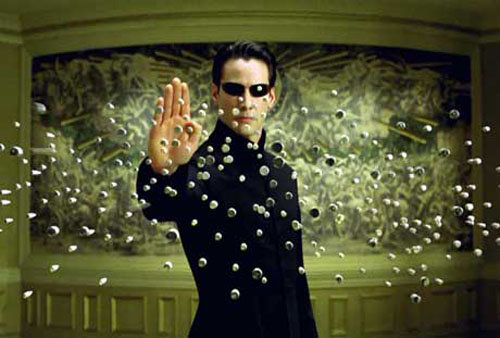 In this pivotal subway scene, Neo chooses to stand and fight rather than flee, and the prolonged chase leads him to his destiny. The fighting is cool, plain and simple, with incredible acrobatics and stunts. Of course, Neo wins, but you'll find yourself holding your breath through most of this scene!
---
7

Sing Vs. Everyone, or Landlady and Landlord Vs. the Beast in "Kung Fu Hustle"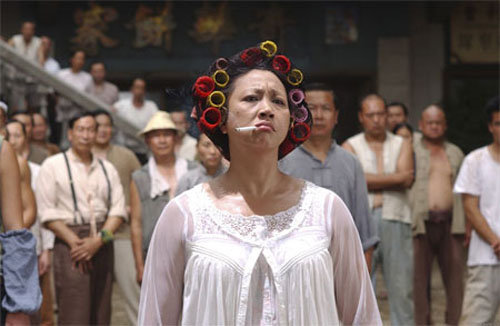 This is another movie where it was hard to choose just one awesome fight scene, so I chose two. At the very end, Sing, the hero, takes on an entire gang's worth of kung-fu fighters, sending them flying in all directions. In an earlier scene, the Landlady and Landlord fight The Beast, thought to be insane, at a casino. Amazing!
Those are my choices for the top 7 movie fight scenes, but there were so many more I just couldn't include, like some from "Crouching Tiger, Hidden Dragon" and anything with Jackie Chan… there just wasn't enough room! Which of these fight scenes do you like best? Which fight scene would you add to my list? Please let me know!
---
Comments
Popular
Related
Recent