It's taken a while for me to get used to Joseph Gordon-Levitt in serious movie roles, especially since one of his more famous roles was on TV, in a comedy role, in "3rd Rock from the Sun." Not that he can't be funny — I just enjoy seeing him as a sophisticated, intelligent character, too. If you're still stuck on the "3rd Rock" thing, keep reading… here's my list of the 7 best Joseph Gordon-Levitt movies, enough to make you realize he's so much more than the quirky, weird Tommy Solomon.
---
1

Inception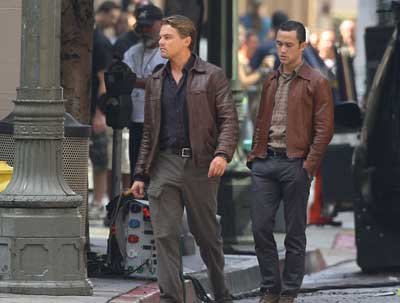 Role: Arthur
In short, this movie is amazing. It's brilliantly shot, the characters are interesting and realistic, and the acting is top-notch. That includes the role of Arthur, a sophisticated, smart dream weaver, played by a gorgeous, well-dressed and mature Joseph Gordon-Levitt. He's perfect for the role, and he'll make you forget all about Tommy Solomon from "3rd Rock."
---
2

Brick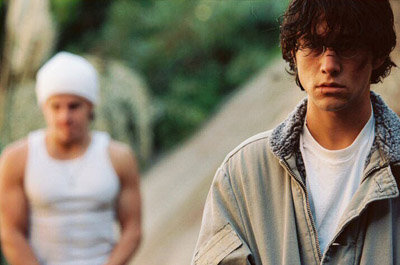 Role: Brendan
This movie is such a find for anyone who loves old film noir. The plot is the same, the dialogue is the same, but the setting is modern. It's set in a high school, where a boy, Brendan, is investigating the murder of a friend. Joseph Gordon-Levitt is fantastic in this genre, and is completely believable.
3

10 Things I Hate about You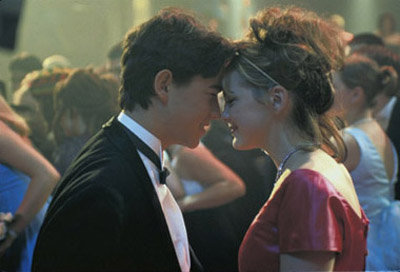 Role: Cameron James
Perhaps you were so busy ogling Heath Ledger you didn't notice Joseph Gordon-Levitt… go back and watch it again, then! You'll love the plot, lifted directly from Shakespeare's "The Taming of the Shrew" and you'll love Joseph Gordon-Levitt as Cameron James!
---
4

Treasure Planet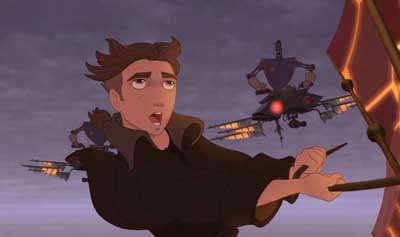 Role: Jim Hawkins
I loved the book Treasure Island, and I loved this animated movie, based on the book, but with a futuristic twist! Joseph Gordon-Levitt does the voice of the main character, Jim Hawkins, and his voice is perfect for the role… and so expressive! I'm looking forward to hearing more of his voice work…
---
5

500 Days of Summer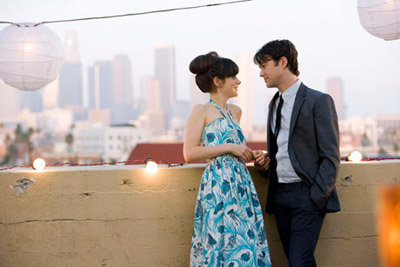 Role: Tom Hansen
What happens when a sweet, charming guy falls head-over-heels with a fellow Smiths-loving girl who doesn't believe in love? Joseph Gordon-Levitt plays that guy, Tom, opposite Zooey Deschanel's Summer. He falls for her, she doesn't fall for him… but that's okay, because after Summer comes… Autumn!
---
6

G.I. Joe: the Rise of Cobra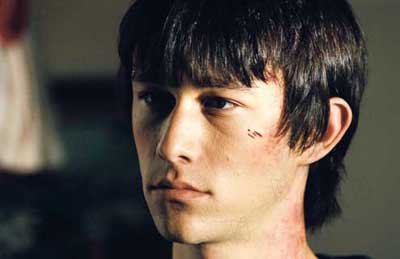 Role: Rex Lewis
I don't know about you, but I kind of liked seeing Joseph Gordon-Levitt as a bad guy! He plays Rex, who is the doctor who works for "Destro" and against G.I. Joe. I hope he'll be in the next G.I. Joe movie!
---
7

Angels in the Outfield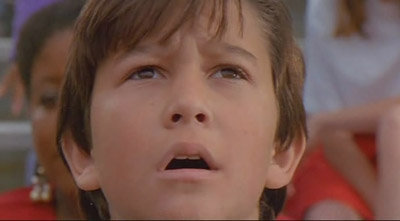 Role: Roger Bomman
Joseph Gordon-Levitt is so cute and young in this movie! He plays Roger, a kid who just wants to be part of a real family. But he can't, his dad says, until his favorite team, the Angels, win the pennant… so real angels are assigned to help the Angels win, so Roger can have his wish… Joseph Gordon-Levitt is so cute in this movie!
I know Joseph Gordon-Levitt has been in a lot of other movies, and that he might be in talks to play the next Riddler in a new Batman movie, but these are my favorite of his movies so far. Which of these Joseph Gordon-Levitt movies do you like best, and why? Please let me know!
More
---
Comments
Popular
Recent