While most men don't enjoy chick-flicks, and most women don't enjoy brutal war movies, there has to be a middle ground, a place for compromise, right? Dramas are great, especially sports dramas, because they can be very inspirational — and you'll love them because of all the sweaty, hot athletes, and your man will like them for all the action! And you'll both love them for the lessons, and the inspiration. Here's my list of the 8 best inspirational sports movies… you and your sweetie will enjoy them!
---
1

Invictus (2009)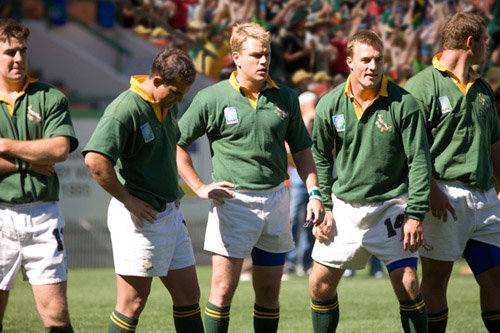 Morgan Freeman gives most of the inspiration as Nelson Mandela, but Matt Damon is also brilliant. I wish this movie had been more about rugby, and less about politics, but it was still fantastic, and it's of course based on a true story, which is always so interesting! For even more inspiration, read the poem, "Invictus," by William Ernest Henley. Amazing!
---
2

The Greatest Game Ever Played (2005)

I love golf, and I adore Shia Labeouf, so this movie is one of my favorites! It's also based on a true story, and it's a funny, touching, sweet, very inspirational and heartwarming movie! It's also a Disney film, so you know it will be appropriate for kids, too… and the message, that you can be what you want to be if you work hard, even if you're poor, is timeless.
3

Miracle (2004)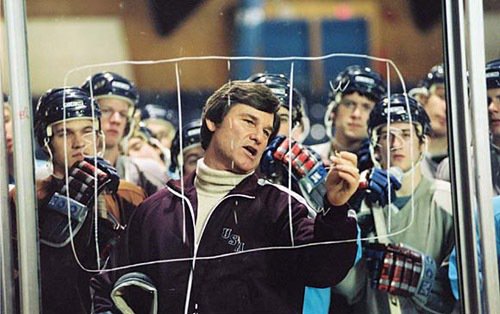 I will never forget the 1980 Olympics, and the pride that came from the U.S. winning the gold medal in hockey, stealing what was supposed to be an easy victory for Russia. Kurt Russell turns in a brilliant performance, and I love how this film takes the viewer right through the team's transformation in a way that makes sense, and is truly inspirational!
---
4

Remember the Titans (2000)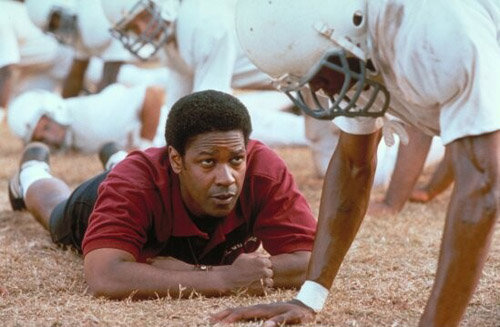 This movie tells the true story of a small town and its high school struggling with racial integration. Denzel Washington and Will Patton play the two coaches who bring the team together, and take it to victory. This movie is amazing, touching, and funny is so many places!
---
5

We Are Marshall (2006)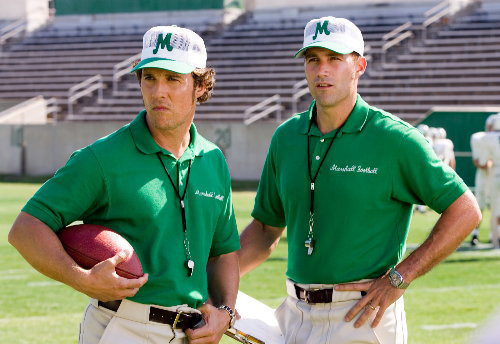 All you need to know about this movie is that it's based on a true story, it's got a fantastic plot, and it stars Matthew Fox. Yum! The story follows a college football team after a tragic accident that claims the lives of all of the young men at once. A young upstart coach rebuilds the team and takes them to a victory no-one expected.
---
6

Rudy (1993)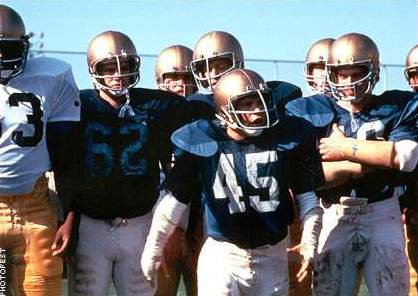 You're too small, you're not smart enough, and you'll never play college ball for Notre Dame. Oh yeah? This movie tells the story of Rudy, who, no matter what anyone says, is dead-set on playing college football for Notre Dame. Can he overcome the odds and make his dream come true? Well, of course! But the movie is still inspiring, even if it is a little predictable.
---
7

Hoosiers (1986)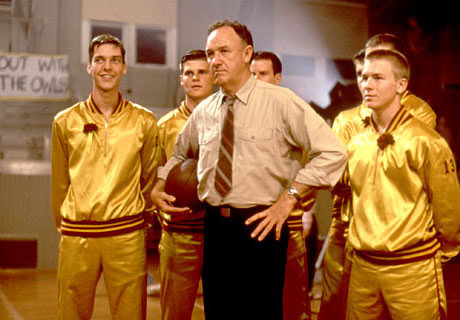 This film is bound to be a favorite of anyone who loves basketball. It's loosely based on a true story, and follows a small-town Indiana high school football team to the state championship. Gene Hackman is brilliant as the coach, and the role won him an Oscar nomination.
---
8

Chariots of Fire (1981)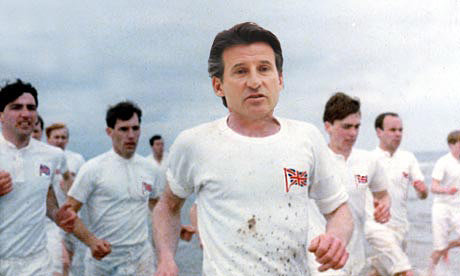 This was probably the first sports movie I ever saw that I found truly inspirational. It tells the story of two men in the 1924 Olympics, both running for different reasons. It won the Best Picture Oscar, and it deserved it. Even the movie soundtrack is amazing. Who wins? I won't tell!
So if you're looking for a good date movie, or just a movie for a night in that you and your sweetie can both agree on, especially during the World Cup, choose one of these and you're both bound to love it! And maybe even be inspired… which of these movies do you like best? Or is there an inspirational sports movie I've left out? Please let me know!
---
Popular
Related
Recent