COMMENT
Gift cards make great gifts for your friends and family who live far away, or for the ones who already have everything they want and need. That includes children, of course, who can be so hard to buy for! But many of the gift cards you'd buy for an adult aren't really right for kids, so what to do? No worries! After conferring with my own hard-to-buy-for relatives, including my daughters, here is a list of 7 great gift cards for kids.
1. Target LEGO Dog Gift Card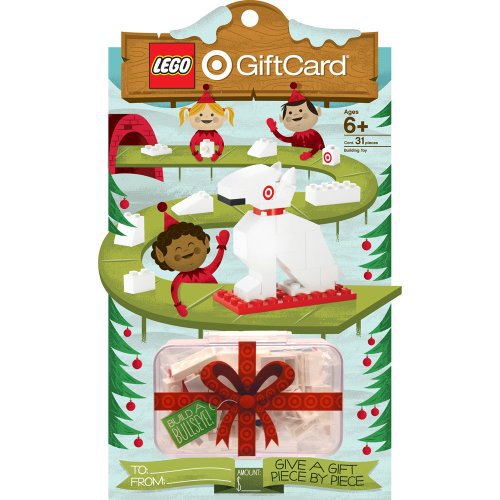 I've never met a kid, or an adult, for that matter, who didn't love building things with LEGO blocks. Apparently, the designer of this gift card knows that, so they've included a mini LEGO set to build the cute white Target dog complete with the little red circle around his eye. I want one! I mean, my little girl wants one!
Target Elfin around Voice Changer Gift Card