If you have a cat, you already know how insanely they love some of their toys. They leap in the air, flip around on the floor, and hunt them, complete with cute butt wiggles. If you've never seen your kitty do any of these things, maybe you're not using the right toys! A bored kitty won't do any of these, and it's just too adorable to miss… so here are 7 great cat toys, sure to make even the most arrogant kitty go bananas!
---
1

Bergan TurboScratcher Cat Toy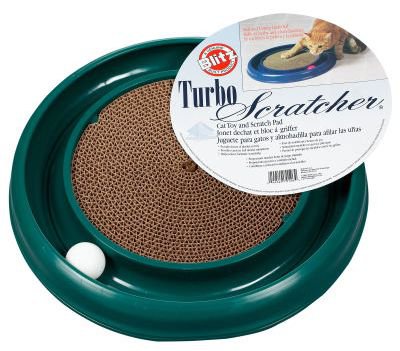 Price: $8.99 to $15.99 at petsmart.com
Kitty will love this toy, with its scratchy surface (perfect for softening and sharpening her claws) and its little track and ball. It also includes catnip, for added kitty love. It measure 16 inches across, and only 2 inches tall, so it's easy to store when kitty's not using it.
---
2

A-Doorable Plush Bird Cat Toy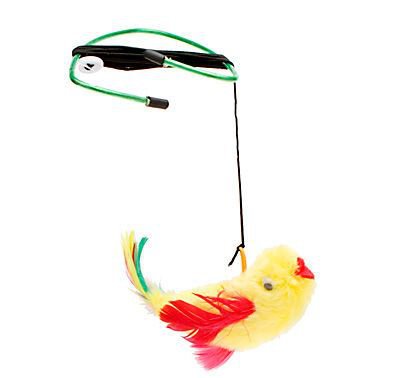 Price: $3.99 at petsmart.com
This cute yellow bird is my kitty's favorite toy! You just hang it over any doorframe and watch the birdie swing… and watch kitty pounce! It's adjustable, so you can raise it for active kitties or let it swing a little lower for lazier cats. So much fun to watch!
---
3

ToyShoppe® Catnip Mice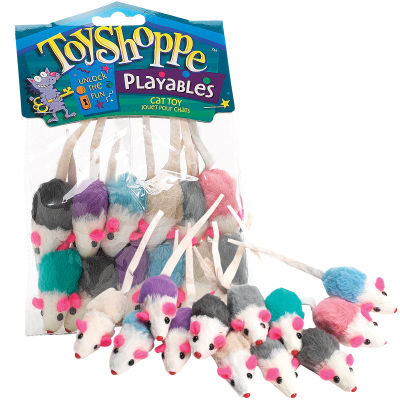 Price: $9.99 at petsmart.com
A dozen teensy mice filled with top-quality catnip — I've never known a kitty who didn't love these! Toss one in the air, and watch as kitty leaps to catch it. Or throw it on the floor and watch as she stalks it, then pounces. Use one at a time, since you know these will likely end up under the refrigerator or sofa.
---
4

ToyShoppe® Teasables Cat Teaser Value Pack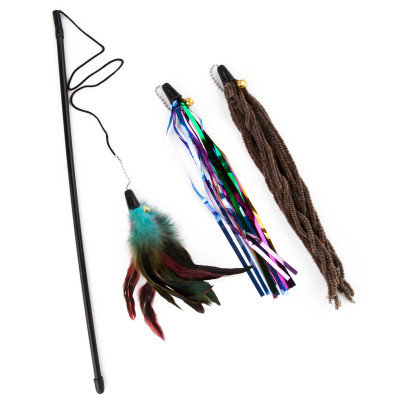 Price: $6.99 at petsmart.com
For the kitty who gets bored easily, this is an ideal toy, because it has three different attachments at the end of a long pole for you to hold and jiggle. Once is a feathery bird, the other a crinkly tinsel, and a third a ropey pull-toy. Most kitties will love all three, but finicky cats may only like one of them. Either way, this toy can't lose!
---
5

TLC Cat-N-Mouse Cat Toy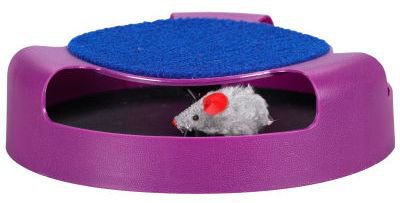 Price: $15.99 at petsmart.com
I've watched my kitty try for nearly half an hour to catch this mouse! She plays with it several times a day, too, and just when she thinks she's caught the mouse, it spins just out of reach… it's so much fun… well, for me anyway… and it keeps her occupied!
---
6

KONG Naturals Crinkle Ball with Feathers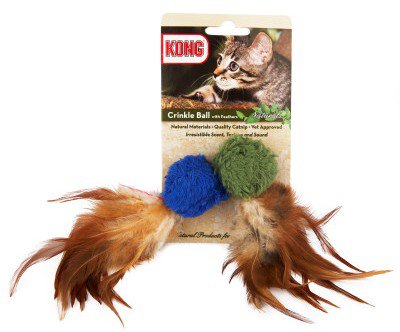 Price: $4.99 at petsmart.com
This two-pack of crinkly, feathery ball toys is sure to capture kitty's attention… and if the textures don't work, the catnip certainly will! My cat adores these, but tears the feathers off so fast, then loses interest, so if your cat shows an interest, invest in a few bags so she's never without.
---
7

Petlinks System Twinkle Chute with Lights Cat Toy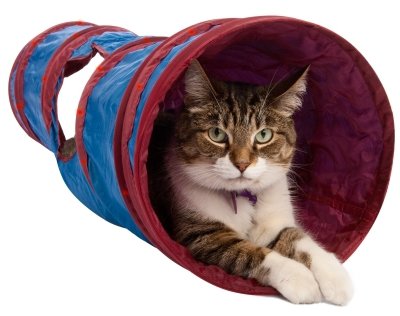 Price: $21.99 at petsmart.com
This cat toy is so much fun! Kitty crawls inside and paws at the crinkle fabric, and is entranced by the sequence of lights inside, activated by her motion. It's fun to watch them roll around inside, and for some reason, my cat loves to use this while we're all sleeping, so when I wake up in the morning, I find it in all sorts of weird places all over the house.
Keep trying these cat toys until you find one or two your kitty loves… and be sure to keep extras on hand it case she demolishes them, so she'll never be bored! Which of these kitty toys does your cat love best… or is there another one you've found that she likes more? Please share!
More
---
Comments
Popular
Recent