Eminem is one of my favorite singers. There is just something in the lyrics he raps that really captures my attention. Maybe a part of me can relate to him. I never understood why people would hate this singer. He has a story to tell. He has a life he wants to rap about. He has beliefs that he is not afraid to speak. I think one of the reasons a part of me looks up to him is because he is not afraid of what people say. He is not afraid to voice his own opinion and as many of you know, I am not afraid to voice my opinion either. I must say that I really love his new album that came out. Right now, I am going to give you 7 facts on Eminem …
7

Birthday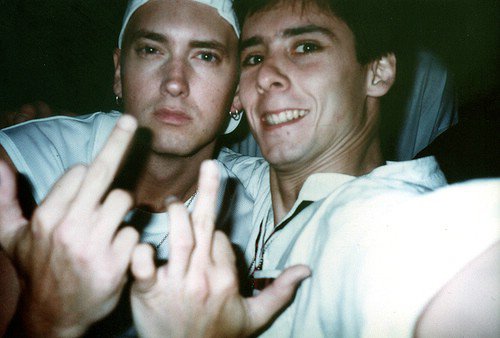 Photo Credit: Carlos Verdugo
He was born on October 17, 1973 as Marshall Bruce Mathers III in Kansas City, Missouri, USA. While I am at it, I know this is a little late, but Happy Birthday!
6

Family Battle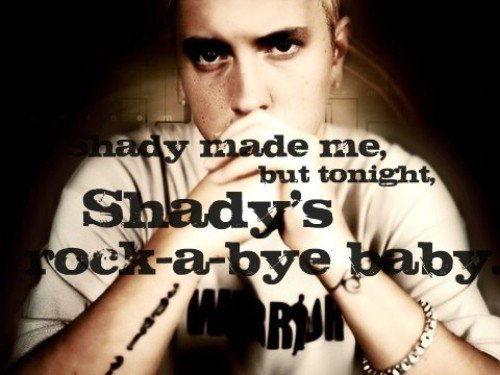 Photo Credit: nicolee123nd
Marshall, I do not blame you if you do not like your mother. Seems he had a really crappy childhood that no child should have to go through. Eminem's mother, Debbie R. Mathers-Briggs sued Eminem for twelve million dollars for defamation. She settled for 25,000 dollars.
5

Biological Daughter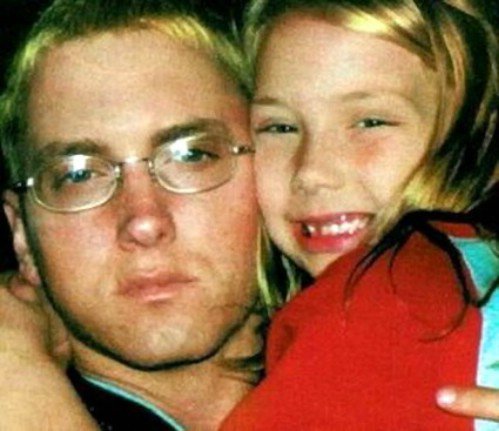 Photo Credit: HipHop freez
We hear him mention his daughter a number of times in his songs. Hailie Jade is his biological daughter. She was born on December 25, 1995. Wow, his daughter was born on Christmas.
4

Dr. Dre's Discovery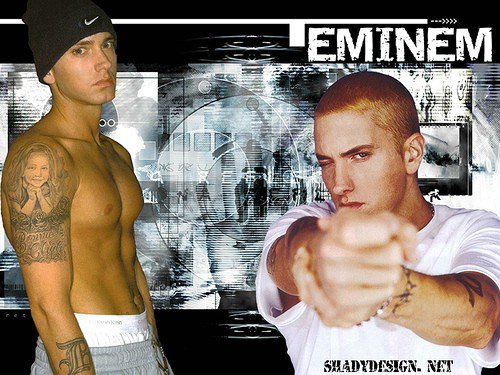 Photo Credit: HipHop freez
Eminem was discovered by Dr. Dre after he called into a radio station and started to rap on air. I must say thanks to Dr. Dre for discovering such great talent. Talent such as this should not go to a waste and he isn't putting it to waste at all.
3

Education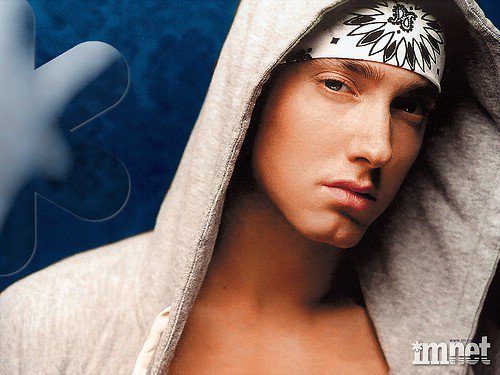 Photo Credit: HipHop freez
Eminem went to Osbourne High School. He went to Lincoln High School in Warren, Michigan from 1986 to 1989. In 1989, he dropped out of this high school.
2

Mosh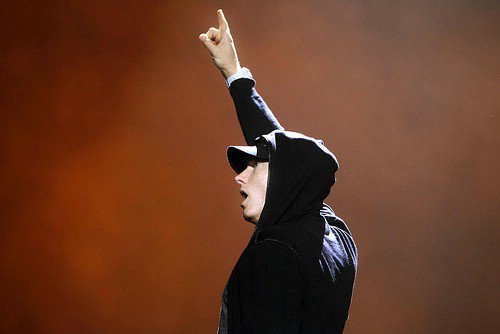 Photo Credit: YelaWolf
In late 2004, before the presidential election, he released the song title "Mosh." This song criticizes president George. W. Bush. As you could imagine, he had many critics on this one. I think it was a great song.
1

Kim's Dissatisfaction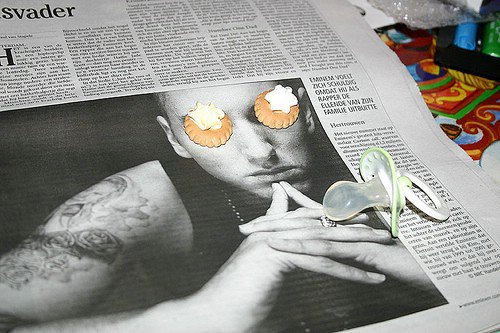 Photo Credit: Sponzen Ridder
We probably all know about Kim. With Eminem's rise to fame, new disputes came about between Kim and Eminem. Did you hear "97 Bonnie & Clyde?" I don't think Kim liked this. The tension got even higher when Marshall watched Kim kissing John Guerrera outside of a Café in Warren on June 4, 2000. Eminem threatened the guy with a 9mm semi-automatic, which was unloaded. Allegedly, he pistol-whipped him. Guerrera is mention in "Sing for the Moment." Saying "You're full of sh*t too, Guerrera, that was a fist that hit you." The next day, Marshall was said to be involved in a dispute in Red Oak, Michigan with Douglas Dail who is an associate for ICP.
He raps about real life and that is something that I really like about him. He's not one of those fake people. I don't see fake written on him at all. So, what is your opinion on him?
Top Photo Credit: netmen!