It's summer, so school's out for a few months. That means long days of playing outside, trips to the beach, and a few rainy days. How will you keep the kids occupied on rainy days, or during long road trips? If they have a portable video game player, like the Nintendo DSi, don't worry! Here's a list of 7 cute kid's games for the DSi…
1

Nintendogs (Miniature Dachshund)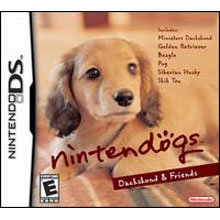 Price: $29.99 at gamestop.com
If your little one wants a puppy but can't have one, the digital version on Nintendogs is a good, far less messy and demanding alternative! There are so many breeds, too, from the mini Dachshund to the Dalmatian and everything in between!
2

My Little Pony Pinkie Pie's Party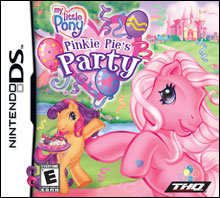 Price: $19.99 (pre-owned) at gamestop.com
My little girl loves My Little Pony, both the toys and the cartoon… and she also loves this game! It's perfect for little girls, and it's sweet, non-violent, and not too difficult. It's also incredibly cute!
3

Phineas and Ferb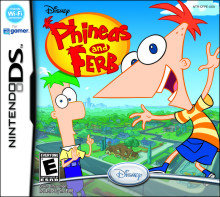 Price: $19.99 at gamestop.com
This game is just as fun and funny as the Disney cartoon. What a great way to spend rainy days this summer! The new one, "Phineas and Ferb Ride again", comes out in September… just after summer vacation is over!
4

New Super Mario Brothers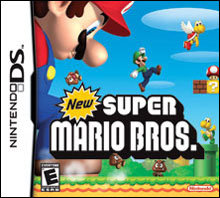 Price: $34.99 at gamestop.com
I've been a big fan of the Mario Brothers, those adventuresome plumbers, for ages… and now your kids can catch on, too! This game has been completely re-done, but still has the same fun game play and characters.
5

Club Penguin: Elite Penguin Force: Herbert's Revenge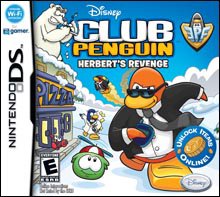 Price: $29.99 at gamestop.com
This is another Disney offering, based on the popular MMORPG . My daughter loves this one, too, and if you're not sure whether or not your little one will like it, try to find it used instead!
6

Harvest Moon: Sunshine Islands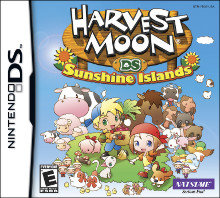 Price: $29.99 at gamestop.com
Harvest Moon is fun, and so addictive, even for adults! It's simple… And if your kids love this game, the new version, "Harvest moon: Grand Bazaar" comes out at the end of July… just when they'll start to complain they're bored with summer break…
7

LEGO Harry Potter: Years 1-4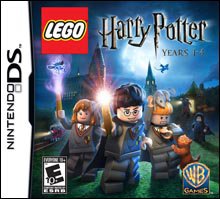 Price: $29.99 at gamestop.com
Follow Harry Potter and his friends at Hogwarts during their first four years at wizarding school! Play Quidditch, learn spells, and so much more. This is a must-have for little fans of the less-scary and dark Harry Potter movies… or fans of Legos!
With so many cute video games for the Nintendo DSi, there's no way your kids will be bored even for a week of rainy days! Which of these games do your kids, or do you, like best, and why? Or is there another kid's game for DSi you can recommend? Please let me know!