Ah, Natalie Portman. Who doesn't like her? I will readily confess that I have a girl crush on this petite beauty. Not only is she a wonderful actress, she is also smart and has a great sense of humor! Plus she dated that confection of a man, Gael Garcia Bernal (lucky girl). Another thing to add to that enviable list of characteristics: this girl knows how to dress. Off or on the red carpet, she never fails to wow us. Let's take a look at some of her amazing outfits, shall we?
---
1

Don't Be Blue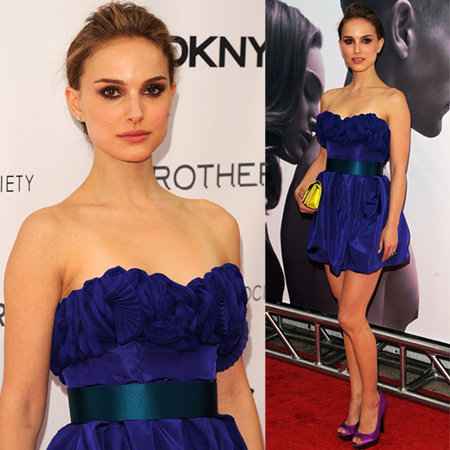 Jason Wu dress plus dramatic eyes and colorful accessories. I never would think about pairing that shade of blue with purple shoes but then she's the fashionista and I'm just a fan.
2

Lanvin Lovely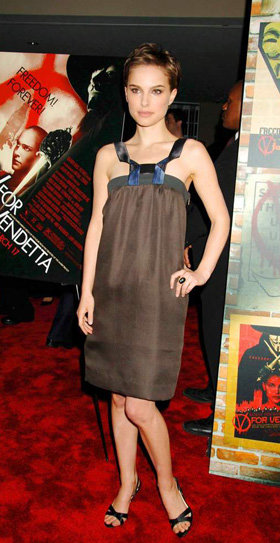 If she were half a foot taller, she can be a runway model with this physique.
---
3

Following Givenchy's Guide to Being Gorgeous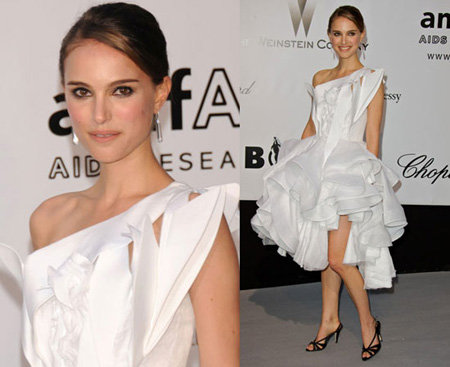 For someone as tiny as her, you'd think she'd drown in an origami dress. But with a strategic peek of her gorgeous legs and her sleek hair make this look work.
---
4

Casual and Cute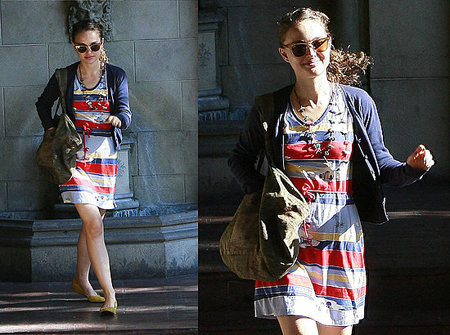 Now this is a look that I will happily copy. Isn't she adorable?
---
5

Sitting Pretty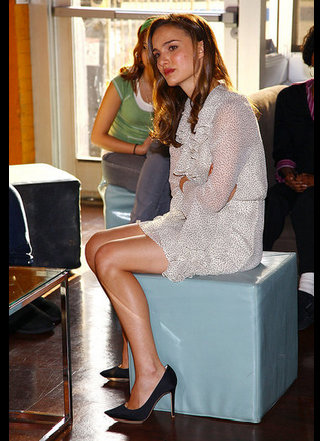 I think I want that dress. The shoes, too. A perfect day look at a film festival.
---
6

Doggie Love

I can't decide what I find cuter, the outfit or the dog. All right, this may be a Natalie post but I gotta give points to the pooch.
---
7

Jacket Love

Sorry, doggie, but I think the outfit is cuter than you this time.
---
8

The Other Beautiful Boleyn Girl

Nothing like an interesting neckline to bring out the true beauty of a dress. Pair it with black pumps and you're good to go.
---
9

Lady in a Little White Dress

Natalie has visited Total Request Live before this but this time, she acted like a real lady in her little white dress.
---
10

Puffball Pretty

The color of the scarf if pretty but I think the sexy shoes make this look.
---
11

Short and Sweet

Formal shorts in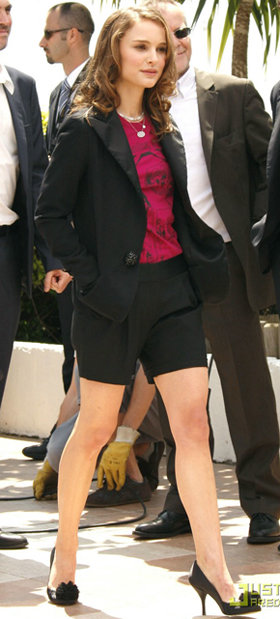 a formal event? Why not? This is Natalie looking unique and adorable for a jury photocall at Cannes a few years back.
---
12

Fiery Red in Lanvin

A tiny dress with interesting detailing sure look great on tiny Natalie. Love her makeup here.
---
13

Skull Candy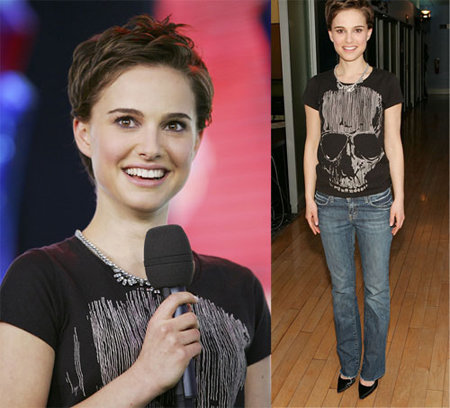 A TRL look that is more fitting, right? I love this look because it has a Lorelai Gilmore vibe. You know, graphic shirt and sexy shoes.
---
14

Sleeves of Interest

I'd have thought that a small girl like her would drown in a dress with sleeves like that. But she pulls it off beautifully.
---
15

Looking Good While Doing Good

Natalie participated in a discussion with other powerful women in celebration of Women's Day looking polished in her dark boots and blazer. But a peek of her yellow nail lacquer showed her young spirit.
---
16

Rodarte on the Red Carpet

Here is Natalie looking purplelicious at last year's Oscar's in a Rodarte beauty. I wish I can find better photos of her Stella shoes.
---
17

Ferragamo While the Sun is out

Looks like she could put out a few candle light in this ensemble. But I'm not hating 'coz I love that jacket.
---
18

Ferragamo at Night

Of course, when paired with skinny jeans and wedge pumps, the jacket transformed Natalie into deadly sexy.
---
19

Blazing Beauty

Dear Natalie, may I please have your blazer? Thank you. I'm not feeling the dress here. Good thing she covered it up.
---
20

Gray and Black the Right Way

Perhaps it's the belt (shown in previous photo) I want. It sure made this Rodarte dress look lovelier. This is one of her current looks that I find really cute.
Thanks to Just Jared, Popsugar, and Fabsugar for the photos.
---
Comments
Popular
Related
Recent