We all know that driving an electric or hybrid car is a great way to go green, but some of them are so… ugly! Do you have to trade style for substance? No way! These electric or gas-electric hybrids are eco-friendly and hot! Some of them are available at dealerships now, and some are just concepts or pre-production ideas, but all of them are so gorgeous, you'll forget they're electric.
---
1

Fisker Karma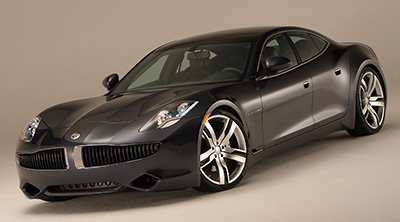 karma.fiskerautomotive.com
This car would be hot, even if it wasn't an electric vehicle. It's sleek, sumptuous, almost sinful. And it produces zero emissions, never using a single drop of gasoline. It will be available next year, but Fisker is taking online reservations now, if you have to have one!
---
2

Lexus HS 250h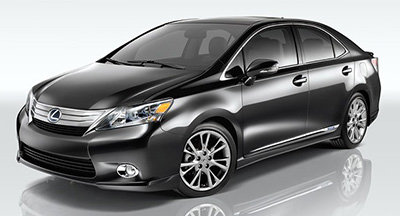 lexus.com
Toyota loaned me one of these from their press fleet for a week, and I fell in love. It's everything a Lexus should be, plus eco-friendly. It's hot… no other word for it. Car and Driver compared it to a Prius, but believe me, this is nothing like the Prius, or any other hybrid car. It's gorgeous. It's a Lexus! This hottie is available at Lexus dealerships now.
---
3

Tesla Roadster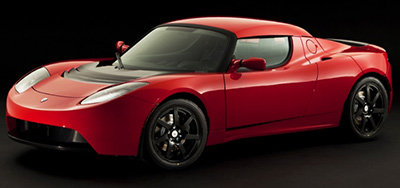 teslamotors.com
Imagine what would happen if you took a classic Porsche and made it electric. That's what the Tesla Roadster looks like, exactly. It's so hot, and completely electric. I love it in red! You can reserve one now, for delivery sometime next year.
---
4

Fisker Sunset

allcarselectric.com
This coupe version of the already-smokin' hot Fisker Karma was unveiled at this year's auto show in Detroit. It's called the Karma Sunset, and it's hands-down the hottest electric vehicle I've ever seen. It will be going into production, but Fisker is hish-hush on exactly when. I want one!
---
5

Chevrolet Volt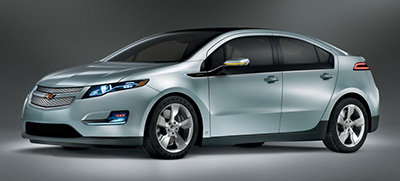 chevrolet.com
When I first saw the Chevy Volt concept at the Auto Show in Detroit a few years ago, I was stunned. It's so completely gorgeous! But its beauty goes beyond its sleek styling: this vehicle is 100% electric. It uses a pack of lithium-ion batteries and an electric motor rather than a traditional combustion engine, meaning ZERO emissions. The ultimate in environmental responsibility AND in modern Chevy styling.
---
6

Dodge Circuit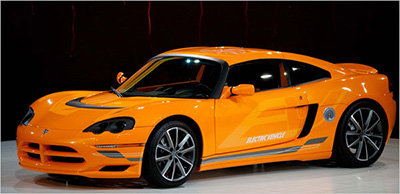 nytimes.com
It's not shocking to see a hot sports car from Dodge, who also makes the super-cool Challenger, but the surprise is that this one's electric! For a long time, Chrysler said they would be producing this, but within the past two weeks, they have pulled it from their potential line-up. Bummer. But it's still hot!
7

Ford Fusion Hybrid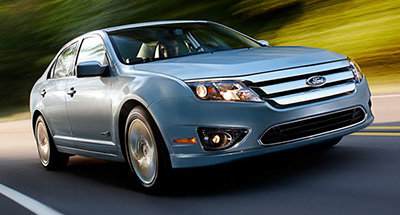 fordvehicles.com
Maybe calling it "hot" is a bit of a stretch, but of all the American-made hybrids I've driven, this is by far my favorite. The interior is pretty plush, considering the price point, and the exterior is attractive. My fave feature, besides the incredible gas mileage, is called Green Leaves. You earn and collect little electronic vines and leaves on a display on your instrument panel when you drive economically. You can also plug your iPod directly into the sound system, to bring your tunes with you!
---
8

Cadillac Converj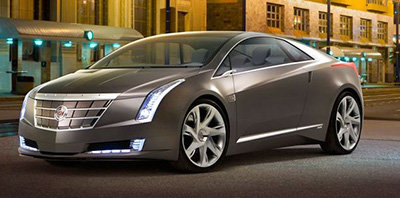 motortrend.com
As if Cadillac needed to get any hotter, they announced last week they plan to mass-produce their Converj concept, launched at this year's auto show in Detroit. It's got that iconic Cadillac grille, and is just as sleek and stylized as my favorite, the CTS Coupe. So gorgeous!
---
9

BMW Mini E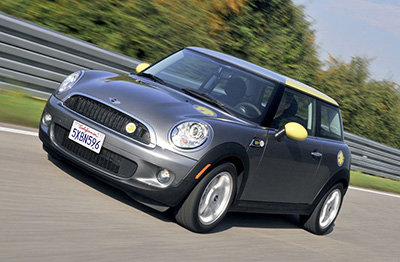 miniusa.com
Okay, this may not be everyone's idea of hot, but I think it's hot in a cuter sort of way, not the sexy hot like the Fisker Karma. Hot in a somehow British way, like Colin Firth. Yow. These are currently being leased to a select few here in the U.S., but BMW does plan to mass-produce these soon.
---
10

Mercedes Benz S400 Hybrid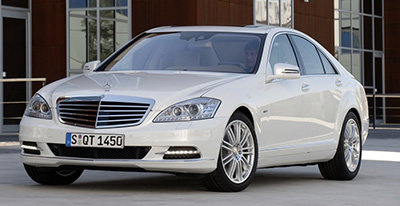 allcarselectric.com
Okay, we all already knew any Mercedes would be hot, right? So it's no big shock that their hybrids and electrics will be hot, too. I love this one! I wonder which celebs are driving this right now?
See? Going green doesn't have to be going UGLY. It's totally possible to have a car that's both hot and eco-friendly! What's your favorite electric vehicle, and how hot is it? What would you drive if you had to choose an electric car? Please let me know!
---
Comments
Popular
Related
Recent