We all love the hero in a movie, usually because they're smarter or better-looking than the villains. But some bad guys are so very bad, we can't help but love to watch them, too. Here's my list of the ten best movie villains of the past twenty or so years, in creepy chronological order…
---
1

Glenn Close as Alex Forrest in "Fatal Attraction" (1987)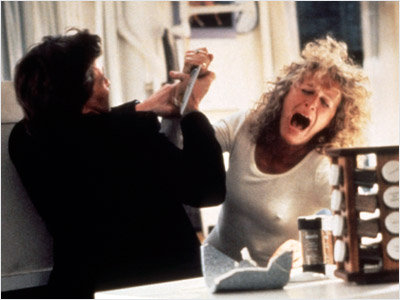 Sure, there have been plenty of stalker girls in movies since this one, notably Ali Larter as Lisa in "Obsession" and Erika Christensen as Madison in "Swimfan" But none of them are scarier or more dangerous than Close, who will stop at nothing to have the man she wants. She's frightening because she's real… she wants into his life, and won't stop… she even boils the family pet!
---
2

Anthony Hopkins as Dr. Hannibal Lector in "the Silence of the Lambs" (1991)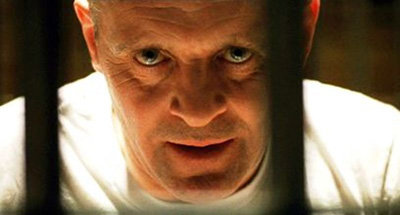 This may be Hopkins' best role, for which he won an Oscar as Best Actor. He was diabolical, but brilliant, an interesting, riveting villain. Though you know from the onset that he's psychotic, a menace, by the end of the film, you secretly hope he escapes, and cheer when he tells Clarice he's "having on old friend for dinner."
3

Michael Madsen as Mr. Blonde in "Reservoir Dogs" (1992)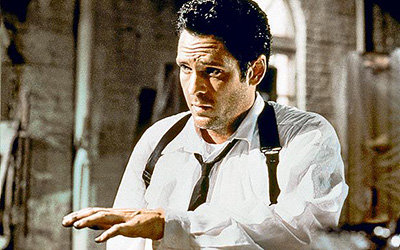 After a jewelry heist goes horribly wrong, the remaining band of thieves suspect one of them is an undercover cop. Mr. Blonde is cure that the cop they've taken hostage during the heist knows which of them it is, and tortures him mercilessly, hoping he'll tell. He's diabolical, enjoying the torture far too much… I have to look away every single time…
---
4

Ralph Fiennes as Amon Goeth in "Schindler's List" (1993)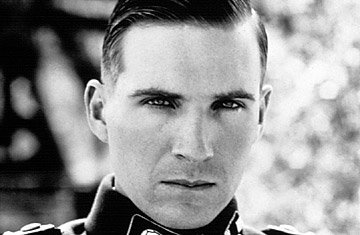 Is there any villain worse than the ones that you know actually lived? Amon Goeth was a real-life monster, the worst of the worst. In one movie scene, he wakes up, stretches, and uses a sniper rifle to pick off random, innocent Jewish men, women, and children from his bedroom window. He's repulsive, disgusting… and worst of all, real.
---
5

Eihi Shiina as Asami Yamazaki in "Audition" (1999)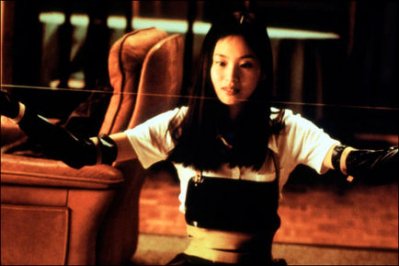 There are only two women on this list, but it's not because we can't be wicked, cruel, and terrifying. In this film, the villain is a beautiful woman, angry that the audition she thought was for a role in a movie ends up being an excuse for a widow to choose a new wife. All you need to know about her is this: she has a medical bag full of torture devices, and she loves to use them to exact her revenge.
---
6

Joaquin Phoenix as Commodus in "Gladiator" (2000)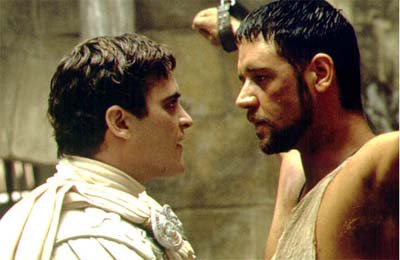 Hands down, one of the creepiest villains in movie history. He is perverse, violent, unrepentant, spoiled by his power and wealth. He murders his father, desires his sister, threatens his young nephew. He's blood-thirsty, unapologetically cruel, and worst of all, feels he's perfectly entitled to be all of this and more.
---
7

Andy Serkis as Gollum in "the Lord of the Rings" (2001)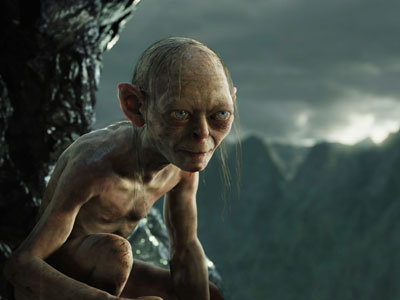 Gollum is the picture of addiction, craving nothing more than his "precious," the ring that the hobbits must destroy to save Middle Earth. The audience fluctuates between repugnance and sympathy for Gollum — was he always this way? Is there hope of redemption? In the end, Gollum is blinded by the power of the ring, meeting a fiery end trying to preserve it.
---
8

Denzel Washington as Alonzo in "Training Day" (2001)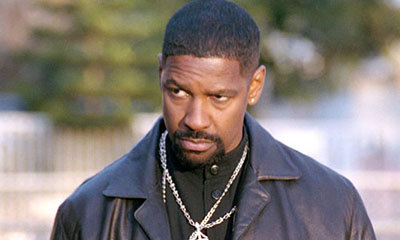 Typically, policemen are the good guys in movies, but Alonzo is wicked in an intractable, relentless sort of way. He's worse than the criminals he bribes and murders in the name of a few dollars. He feels he's entitled, and when rookie cop Jake is squeamish, he casually sets him up and walks away. This role won Washington an Oscar for Best Actor, and it's no wonder why.
---
9

Javier Bardem as Anton Chigurh in "No Country for Old Men" (2007)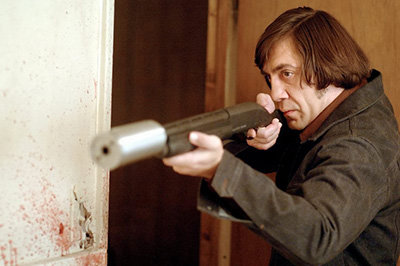 Bardem plays the worst sort of psycho-serial killer imaginable — merciless, dead-pan, unflinching. He kills people who are nice to him, the people who have hired him, and bystanders innocent of any wrong-doing. His weapon of choice is in air-powered device that makes him seem somehow worse.
---
10

Hayden Christensen as Anakin Skywalker/Darth Vader in the "Star Wars" Movies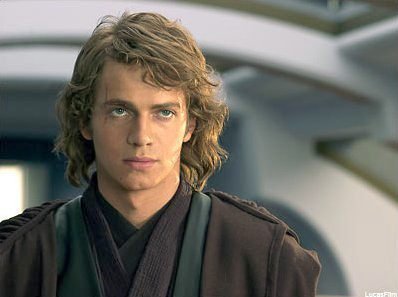 As if the original Darth Vader wasn't scary enough, the epitome of a movie villain, we get to track back to his humble beginnings as a young Jedi consumed with grief and hatred. Worst of all, he starts off so adorable, and as he grows, becomes handsome, articulate, and desirable. It's painful to watch his struggles, because from the beginning you know who he becomes — the terrible, vengeful, monstrous Darth Vader.
So creepy, so evil, so villainous! Of course, I have to mention that there are so many more villains I wanted to add to this list, like Kevin Spacey as John Doe in "se7en" or as Keyser Sцze in "The Usual Suspects" or Alan Rickman as any bad guy he's ever played! And who could forget the villains in all of the Disney movies… they're horrible, too! Which of these do you love to hate best? Who is your favorite movie villain? Please let me know!
---
Comments
Popular
Related
Recent