I love movies. I like happy ones, sad ones, funny ones, odd ones and most of all I like the kind that have subtitles. I know that can seem a little intimidating to some. I know, I know, artsy movies that you have to read?! Have no fear, I'm here to hold your hand. Skip the boring stuff and try these ones! I present 10 Great Foreign Films...
---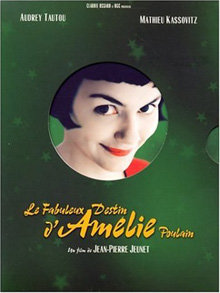 This is my favorite movie, foreign or otherwise. Audrey Tautou plays Amelie, an adorable, odd and naive girl living in Paris. She decides to help those around her by making their lives better, but in the meantime she neglects her own happiness. This film is whimsical, beautiful on the eyes and has one of the best film scores I've ever heard!
---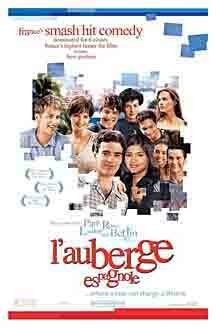 This film tells the story of Xavier, a French student studying abroad in Spain. He moves into an apartment with a group of students hailing from different parts of Western Europe and thus begins the adventure. It's a brilliant coming of age story and offers a look into the lives of young people coming into their own when they're far away from home.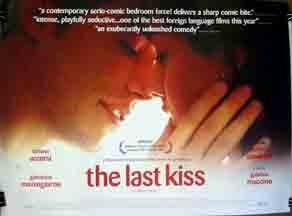 "L'ultimo Bacio" is a comedy-drama that was remade into the 2006 film, "The Last Kiss," starring Zach Braff and Rachel Bilson. The original however has a beauty the remake doesn't quite capture. Carlo is thrown into a panic when Guilia, his girlfriend of three years, announces that she's pregnant. The impeding responsibility scares him into making choices he wouldn't normally make.
---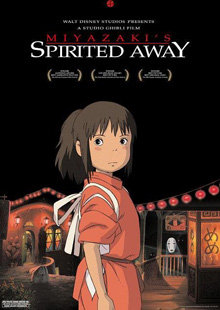 Director Hayao Miyazaki was been a favorite of mine for a long time. Of all of his films, "Spirited Away" is my all time favorite. It follows the story of a 10-year-old girl that has found herself in a world of spirits and monsters. She must overcome her fears in order to save her parents and return home. It's a visually stunning movie with an equally beautiful story that won't disappoint.
---
Anyone that loves the film "Amelie" also loves "Valentin." This Argentine film takes place in 1969 and introduces an adorable nine-year-old boys that one day dreams of being an Astronaut. Valentin takes it upon himself to help those around him, making for a great story.
---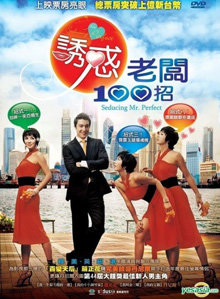 Korean American actor and delicious eye candy, Daniel Henney, stars in this cute movie from South Korea. Robin Heiden and Min-Joon are complete opposites. She's the girlfriend that showers men with affection, essentially driving them away, he's the good looking guy that looks at love like a game. Despite the language difference this movie feels like a slick Rom/Com straight out of Hollywood.
---
This movie follows Alex, a young man from Germany that is adjusting to life after the Berlin Wall has come down. After his mother has an accident, he does everything he can to prevent her health from declining, this includes pretending that the wall hasn't come down. It's a careful mix of drama and comedy and showcases the love a child has for a mother.
---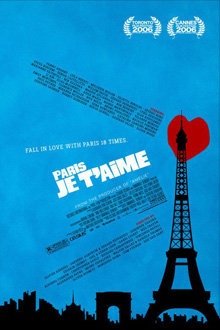 The French sure do know what they're doing when it comes to movies. Paris, je'taime (which means "Paris, I Love You") is a collection of 18 short films all telling a different story about different types of love. The vignettes are littered with familiar faces. Natalie Portman, Emily Mortimer, Elijah Wood, Maggie Gyllenhaal and William Dafoe all make appearances. The success of this film inspired the 2009 American version, "New York, I Love You."
---
England does it again with a great coming of age story about two very different boys during one summer in the 1980s. Lee and Will bond after seeing Rambo: First Blood and embark on a special project to remake the film themselves. It's cute and heartwarming! You can also spot Ed Westwick, pre-"Gossip Girl," in a role as Lee's older brother.
---
Everyone knows that boys come and go, but best friends are forever. "Hana and Alice" is about what happens when a boy comes between two best friends - Hana, the weird one who wanted the boy and Alice, the pretty, popular one, who didn't want the boy until he wanted her. With touching moments and artfully crafted comedic moments this film is sure to take you right back to high school in a good way.
You can't go wrong with these selections. They're great for a film connoisseur as well as someone who's just now trying out the genre. One word of warning: you will have to read some sub-titles! What foreign films make your favorite list?
---
Comments
Popular
Related
Recent