Suspenseful spy movies are the best — the handsome spy, the thrilling car chases, the cool gadgets! Give me a good movie with a great spy in it over a chick-flick anytime… especially if the leading man is one of these 7 best movie spies…
---
1

James Bond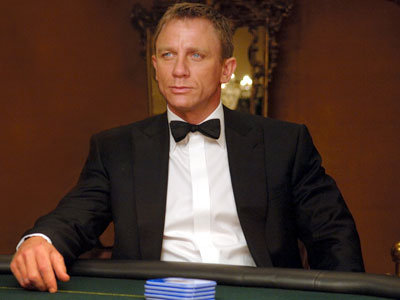 It doesn't matter which James Bond (although I do have a weakness for the Daniel Craig take), and it really doesn't matter which movie — there's no better spy than James Bond! He's gorgeous, fashionable, daring, charming… the perfect man! And I already know how he likes his drink (shaken, not stirred!)…
---
2

Jason Bourne in the "Bourne" Films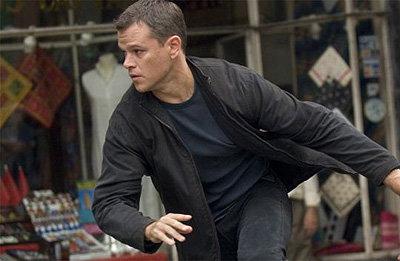 I didn't really like Matt Damon until I saw him in the "Bourne" movies. He's brilliant! And he seems to have a penchant for blowing things up, and for stunt driving…
3

Ethan Hunt in the "Mission Impossible" Films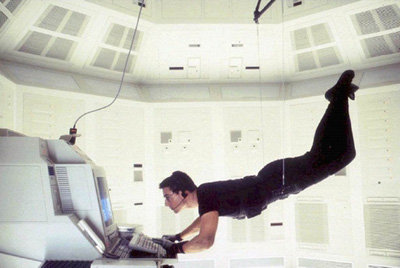 I do not like Tom Cruise (I just don't think he can act!), but I loved him as the flirtatious, endlessly inventive Ethan Hunt in the "Mission Impossible" films. The suspense was incredible in the first one, and I loved the action scenes in the second one!
---
4

Jack Ryan in the Series of Tom Clancy Novels That Were Adapted into Films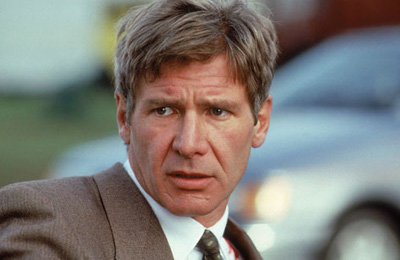 Harrison Ford is absolutely one of the best spies ever, though he's technically a CIA agent in the movies that were adapted for the series of Tom Clancy novels. Not sure which ones? There were "The Hunt for Red October," "Patriot Games," and "Clear and Present Danger," to name a few. I know, I know, Alec Baldwin played Ryan in "Red October," but still…
---
5

Lt. Cmdr. Tom Farrell in "No Way out"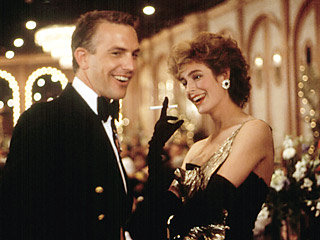 I don't want to ruin the ending of this movie, since it's so suspenseful, and so fantastic… but needless to say, you'll love the plot twists and the surprise ending… and of course, a young and handsome Kevin Costner in a Navy uniform!
---
6

Mr. and Mrs. Smith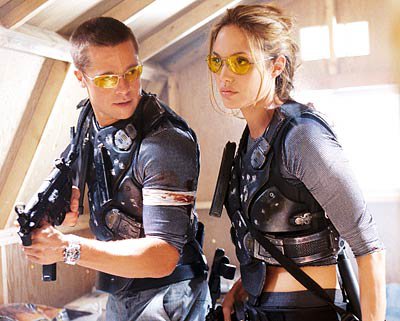 I was going to list "La Femme Nikita," but to be honest, I thought Angelina Jolie as Jane Smith was brilliant, and I love the chance to include her in all of my lists. She was sexy, tough, and good with weaponry… and her on-screen husband, Brad Pitt, was pretty amazing, too!
---
7

Austin Powers
Yeah, baby, yeah! There's never been a movie super-spy quite like Austin Powers. He's the perfect blend of James Bond and Maxwell Smart, with the best/worst dental hygiene ever. I loved the Austin Powers movies… who doesn't?
I wish there were more women to rock the spy movies, but I'm content with these, and besides, most of the Bond girls were pretty amazing in their own rights, too! Which of these movie spies do you like best, and why? Or is there another movie spy you like more (like maybe Ronin?)… please share!
---
Comments
Popular
Related
Recent