Yoga is perhaps the only form of exercise that I tackled willingly. Now I never went beyond the beginners' phase but I feel that I can go back anytime I want. In the meantime, I check out the top 7 yoga blogs every now and then to keep myself updated on all things yoga and healthy.
---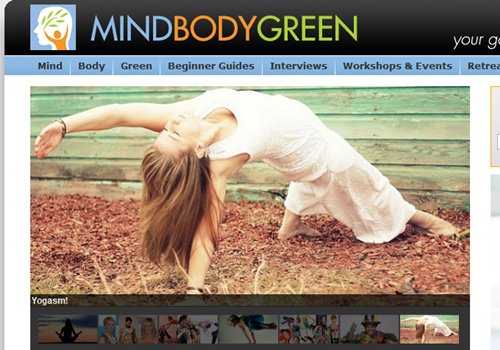 Written by a group of writers who are experts in their fields, Mind Body Green is one of the top 7 yoga blogs you should follow. Not only does this blog feature yoga poses, it is also a wonderful resource for eating healthy and living a more mindful life. Parts of the blog that you will no doubt love are the interviews with notable yogis and inspirational people and the features on celebrities.
---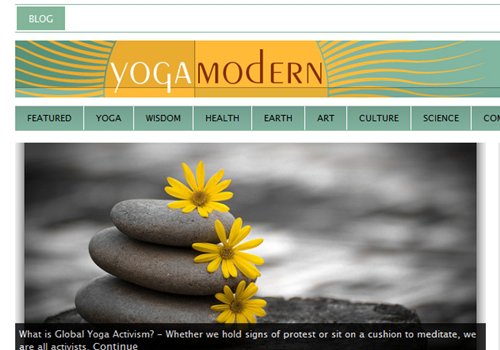 Another blog that deserves to be on any list of top yoga blogs is Yoga Modern. Just like the blog above, this website has fantastic posts on connecting with the Earth and living a good life beyond the minutes you stretch on your mat. I love the fact that they have articles that make you think and really question the ways we lead our lives.
Trendinig Stories
More Stories ...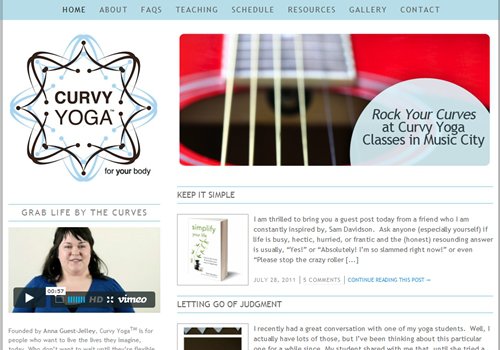 "Curvy YogaTM is for people who want to live the lives they imagine, today. Who don't want to wait until they're flexible, skinny, have enough money, etc. to start treating themselves well." Love it! Not only is this blog a brilliant resource for poses, it is also incredibly inspirational. This website is sure to make you feel that you have to live well NOW.
---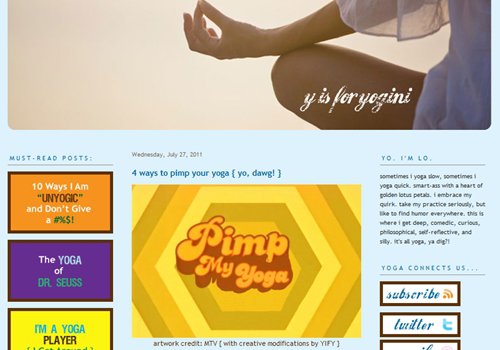 This is one of the top yoga blogs today because the posts read like words that a best friend would say to you. A funny and quirky best friend, that is. You will read her blog and thank me for giving you another funny blog to follow, I am sure of it. Here is a recent tidbit I want to share: Confession: Sometimes, when all the sweet, silent little bodies in yoga class are lying there peacefully, enjoying a sumptuous yoga nidra, I am doing another thing altogether. I am thinking, "What if all these people in Corpse Pose REALLY WERE CORPSES." Just me, myself, and I sprawled amidst a sea of uninhabited bodies.
---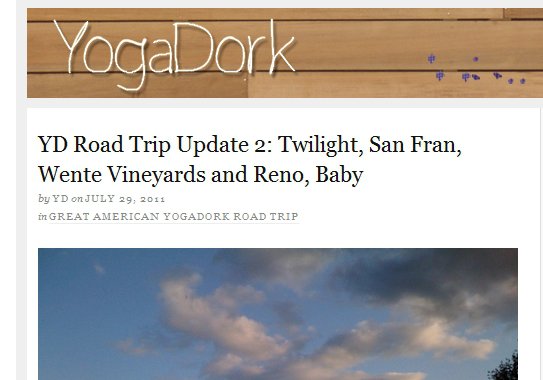 Yoga Dork is a great resource for those who want to learn or teach yoga. Parts that you will no doubt love are the posts on recent health news. And yes, their posts are funny and well-written, too. If you want to know more about including yoga in your life, you most definitely should bookmark this blog.
---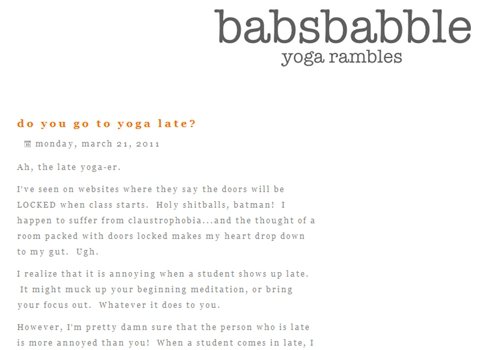 Another yoga blog from one funny lady, Babsbabble is refreshing and always has fun stories to share. You will love this blog because you can easily relate to Babs. This is not a blog with posts purely on yoga; you will find snippets of a fun life and photos of the beautiful place that she calls home. If you live anywhere near Helena, Montana, you should enroll in one of her classes.
---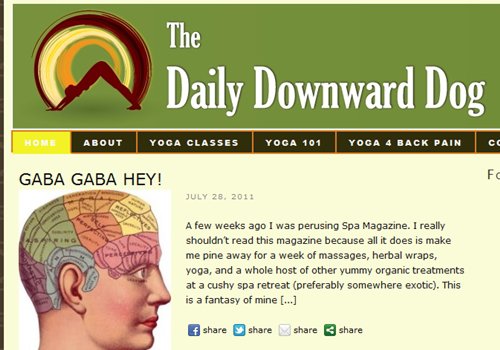 Managed by the lovely Maria, this blog will help you "go from stressed out to blissed out." Whether you teach yoga or you are considering trying out this practice, this blog can be a handy guide for you. Wonderful parts of the blog are on organic products you can try and of course, using yoga to deal with your health issues.
And there you have top yoga blogs that will help you become more mindful, less stressed, and an all-around better person. What other yoga blogs do you love?
---
Comments
Popular
Related
Recent