Doing yoga is a great way to increase your flexibility, keep fit, and reduce stress. If you're already a yoga fanatic, you probably have an entire bag full of everything you need for doing yoga at home or at the gym or studio, but if you're a novice (like me!) you might still be stocking up on what you'll need. I can help, having just stocked my bag a few months ago! Here's my list of 7 great accessories for doing yoga.
---
1

Powerhouse Mat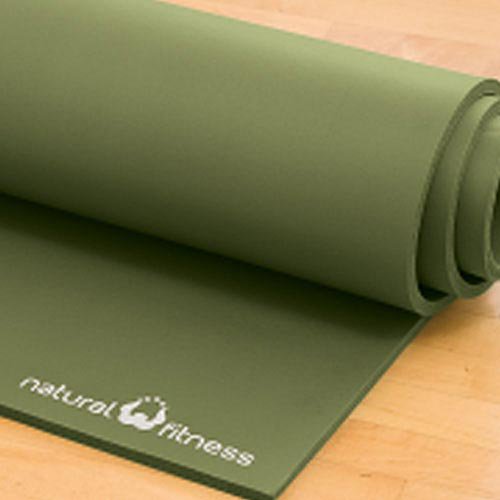 Price: $24.99 at acaciacatalog.com
This wonderful mat by Natural Fitness is better than any other yoga mat I've ever used, and here's why: it's cushier, more durable, easy to clean, and best of all, it's larger. It's also made of closed-cell foam, which is more eco-friendly, with no PVC, phthalates, latex, or halogen. Fantastic!
---
2

Soft Weighted Workout Balls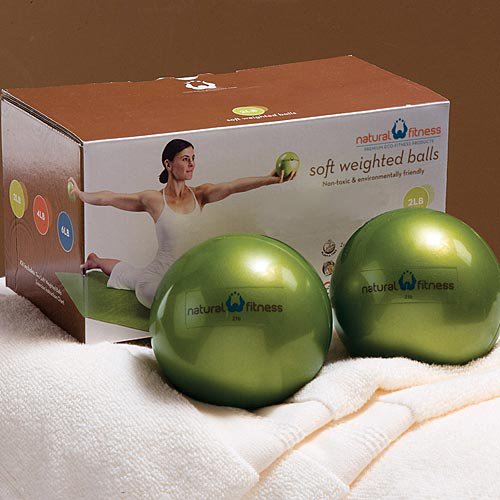 Price: $15.99 to $17.99 at acaciacatalog.com
I love using hand weights during my workouts and yoga to add just a little more resistance, but most hand weights are awkward and bulky. These hand balls are made of latex-free vinyl and are filled with sand and iron. They feel cushy but are weighty enough to give your yoga routine a little edge.
Trendinig Stories
More Stories ...
3

Zen Message Yoga Wear
Price: $19.97 to $24.97 at acaciacatalog.com
Chances are, your yoga workout needs a little more happiness, maybe a touch more truth. Add that, and comfort and style with this yoga wear set. The tank is white, made to match the black pants and wrap sweater. Each piece has a discreet patch that says either "happiness" or "truth."
---
4

Organic Cotton Ensô Activewear

Price: $19.97 to $29.97 at acaciacatalog.com
If you already do yoga, you've already seen the Zen "ensô" symbol, which represents strength, harmony, and enlightenment. Each piece in this 3-piece set is embroidered with the symbol, and its meaning, and all are made of comfortable organic cotton.
---
5

Organic Cotton Peaceful Tee and Pants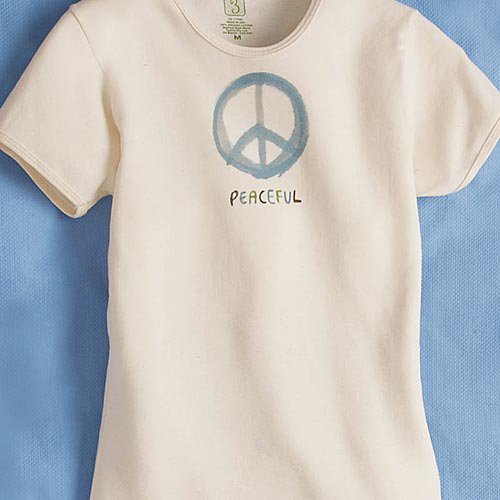 Price: $29.97 at acaciacatalog.com
Peaceful. That's what yoga is all about, isn't it? This tee is loose-fitting but fitted to flatter, and the pants are ultra-comfy with a soft elastic waistband. Both are made of organic cotton and are garment dyed with the peace sign.
---
6

Aerosilver Flex Sports Bra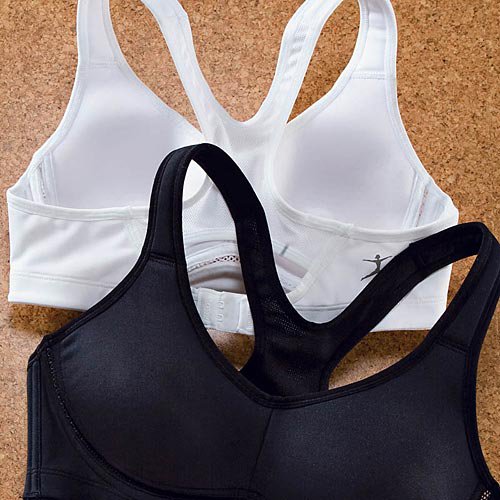 Price: $29.97 at acaciacatalog.com
This may be the absolute most comfortable sports bra I've ever worn, made to support the girls, not smush or flatten them. It's made of soft, comfortable fabric and has smooth, non-pokey underwire for support. Perfect for everything from yoga to running, and more.
---
7

Three-Way Wrap Jacket, Tank and Pants

Price: $29.95 to $49.95 at acaciacatalog.com
Lightweight poly/cotton/spandex… could anything be more comfortable to wear during a yoga session? This 3-piece set is made of that fabric exactly, and is stylish besides. I love the versatile three-way cardigan wrap, and the pants are so comfortable!

Stock your yoga bag with the first two items, plus the sports bra and at least one of the outfits, and you'll have everything you need. Which of these do you have in your yoga bag? Or have you found something else you can't live without? Please let me know!
---
Popular
Related
Recent