Top 8 Products to Reduce Hair Frizz ...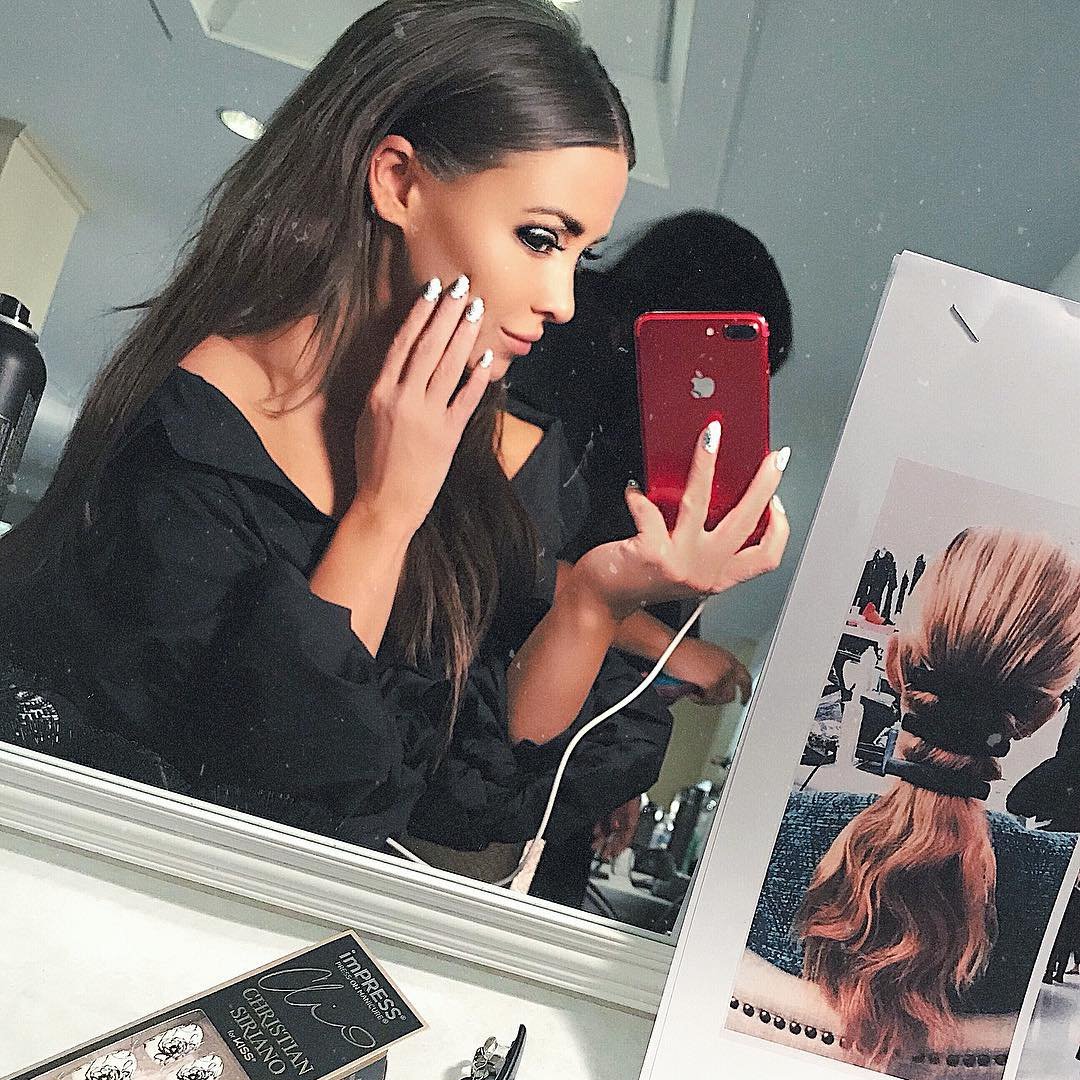 I don't know about you but nothing in the world irritates me more than frizz and fly aways when the weather changes. When you straighten your hair and then walk outside where it's humid and your hair becomes a coiled Afro again, it's pretty aggravating. Well ladies, the products below are your answer. Here they are, my top 8 products that reduce hair frizz!
1.

Carol's Daughter Mimosa Hair Honey
Price: $16.50 at sephora.com
This is a product where a little bit goes a long way. I use it when my hair is feeling particularly unruly and damaged. It's light and smells great! But, like I said, go easy or your hair will look really greasy!
2.

Coiff Perfecteur anti Frizz Silkening Creme
Price: $25 at sephora.com
This product is a little different because it's put in before styling... even before drying your hair. You put it in while it's still damp and it keeps the little frizzies away. Keep in mind that it's not going to completely eliminate all of your frizz but it's going to do an amazing job anyway.
3.

Rene Furterer 3 Step anti Frizz Kit
Price $69 at sephora.com
I know that technically this is three products, but I recommend just buying the whole kit because of how well it works. The Shampoo and Conditioner make your hair feel amazing before you even leave the shower. Then the Silkening Fluid really finishes the job for you. Even in high heat and humidity my frizz was kept at bay!
4.

Billy Jealousy Lunatic Fringe Hair Pomade
Price: $16 at sephora.com
This is the perfect pomade! On one hand it styles your hair perfectly and gives you a lot of great volume. On the other hand it smells pretty good and you can use your excess pomade that's on your fingers to calm frizz and fly-aways.
5.

Cake Take Your Time Set
Price: $29 at sephora.com
That's right, for less than $30 you can have this set that not only smells like a cake baked in heaven, but also works really well. The hair and body mist are just for scent but the all purpose balm is... something I can't leave the house without. It's good for quick touch ups on the go, and did I mention that it smells delicious?
Price: $17.50 at sephora.com
This is another one of those unusual products. It's basically what looks like a dryer sheet that works magic on your hair. It's perfect for those mornings when you're in too much of a rush to even shower after staying in bed for that extra 30 minutes. They're perfect for retouches after the gym or a hard day at work when you're in a rush to get to where you need to go!
7.

Tratta Mento Di Jasmine Smoothing Hair Treatment
Price: $26 at sephora.com
This product could make this list even if it were horrible, based on smell alone. Really though, it does work really well and makes my hair feel so soft. I love everything about it.... maybe I should move this to number one...
8.

Jack Black Sleek Finish Texture Cream
Price: $16 at sephora.com
My only problem with this product is how little the bottle is. I fly through it without a second thought. It's kind of greasy though so I can only use it when my hair is dry, frizzy and flying everywhere. It's not great with the hold but it does give you a little for a sleek look!
Well ladies hopefully these products will cure your frizz as well as they've cured mine! Got any other products that will make my hair seem as silky as the hair in the Pantene Pro-V commercials? How about home remedies? Let me know down below!
{{#comments_count}} Show Commnents ({{comments_count}}) {{/comments_count}}