Edited by Tania Fedio
U2, The Rolling Stones, Marilyn Manson, Courtney Love and P.J. Harvey – these are just some of the bigwigs in Rock and Roll that designer Todd Lynn has dressed.
At least, he used to be. In 2006, his menswear collection was launched and it showcased the easy, dark and beautiful rock and roll cool that his music industry heavy hitters have long appreciated.
Will we see similar themed clothes on his** Spring 2009 collection**? Check out what the "music industry's well-kept secret" has in store for us: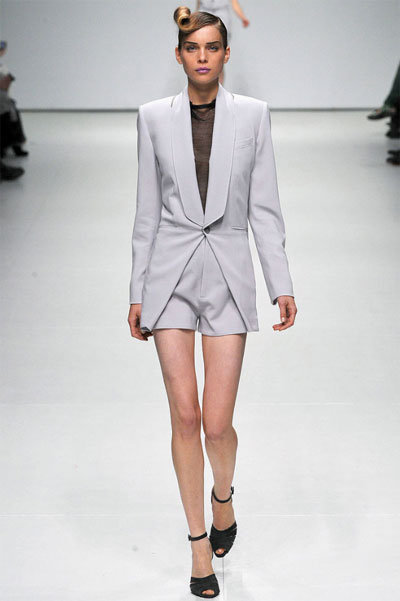 Todd Lynn did a lot of eye-trickery for this collection. Check out this first outfit – it looks like a shorts-suit but it's actually just one whole piece which looked layered.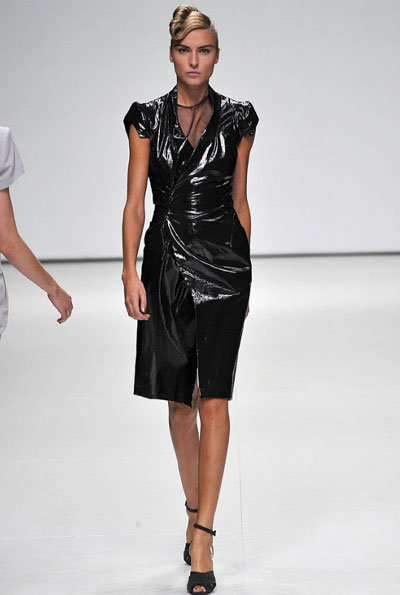 Rocker glam's definitely the first thing that comes to mind when you take a look at this outfit.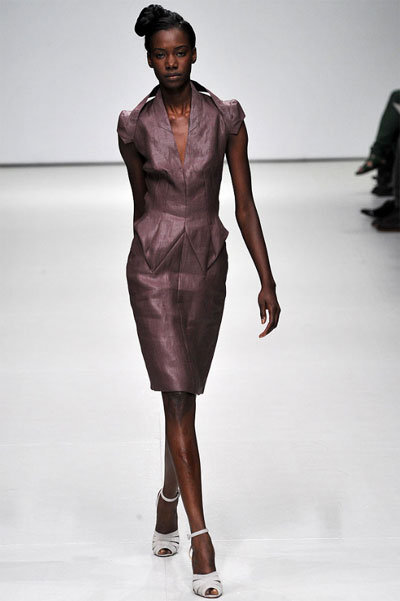 An edgy Marc Jacobs look is something that will make you steal the show at any event that you'll attend. I absolutely love that top!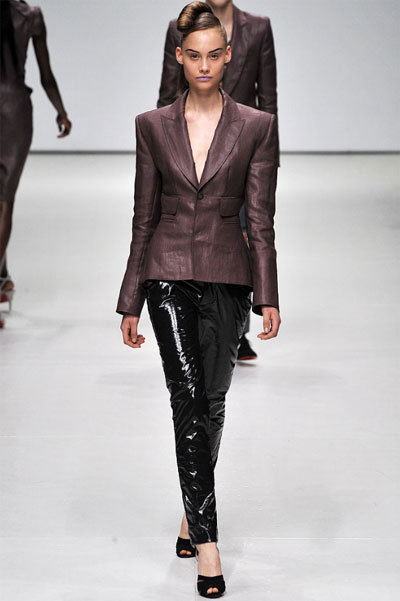 The color of that one-buttoned jacket is **dominant **throughout the collection. And nothing screams **rockstar **more than a shiny black pair of pants!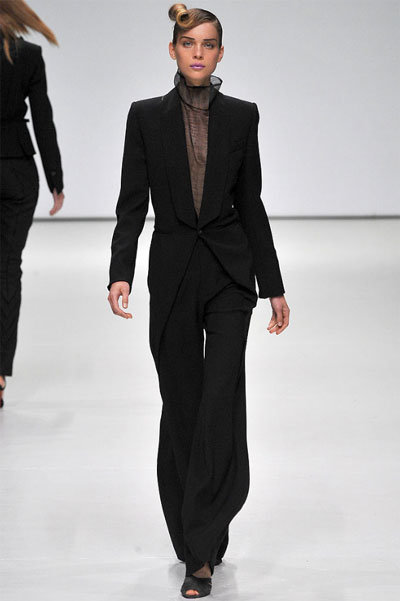 This ensemble gives an **edgy feel **to the casual jumpsuit.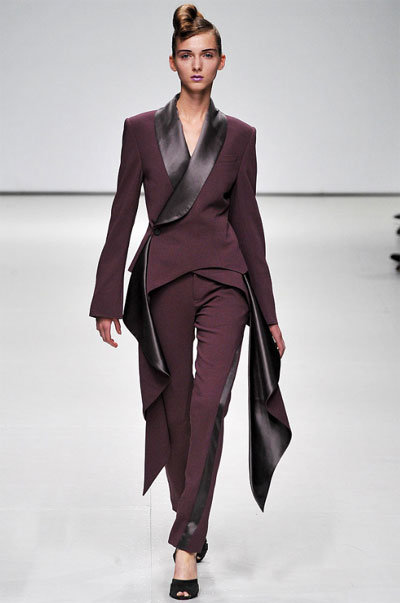 There's definitely a lot of workmanship involved in Todd Lynn's clothes. Case to point, this futuristic-looking ensemble!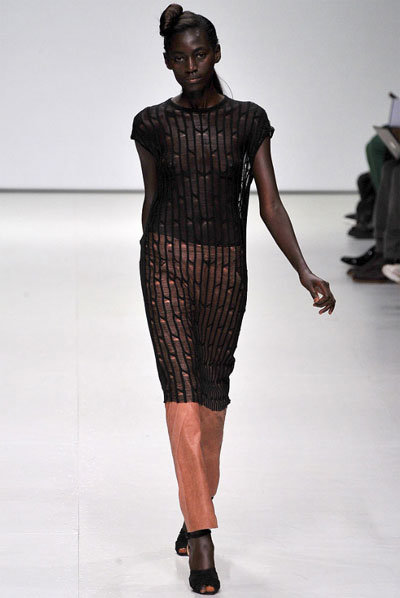 The designer's outfits are nothing if not wearable – and this multi-layered dress is proof of that – it's simply fab!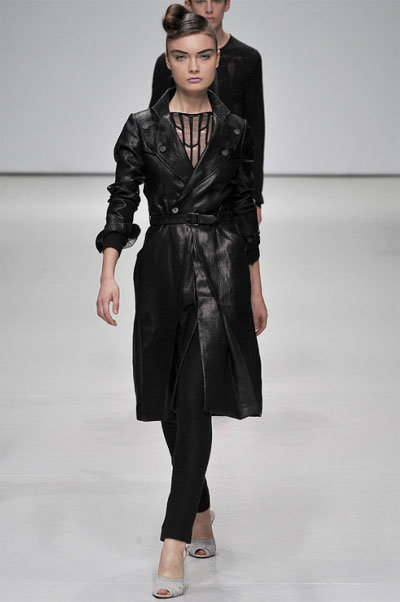 Again, we're seeing a lot of rockstar glam pieces which is Todd Lynn's signature design in the first place. I think that this leather overcoat is bound to be a classic!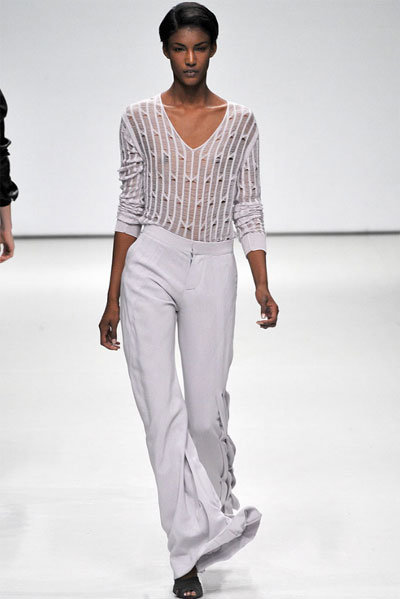 You can't deny the **uniqueness **of this pair of white pants – the flared look is actually made from a series of pleats around the legs!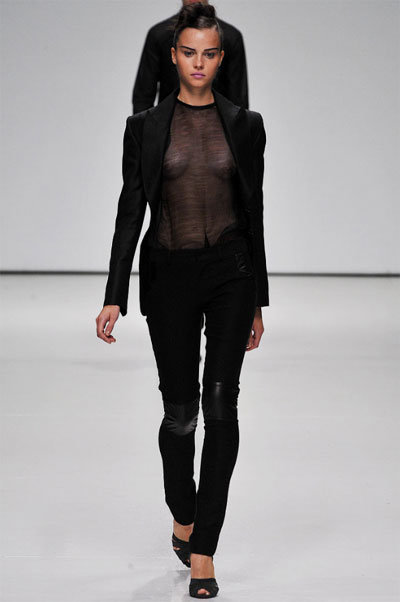 I don't think I can pull off the no-bra look, lol… but I am so in love with this pair of pants – and the jacket's so high fashion!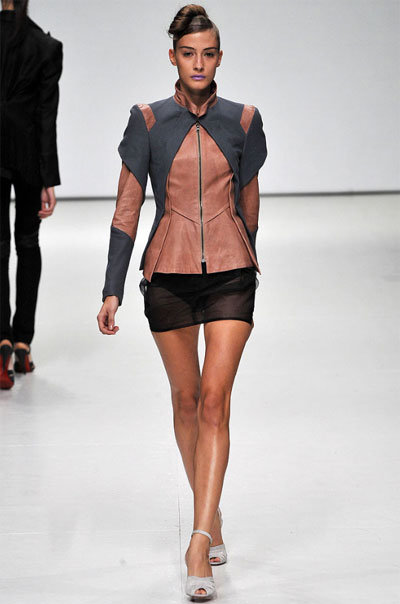 Don't you just love the combination of the **colors **on that zipped-up top?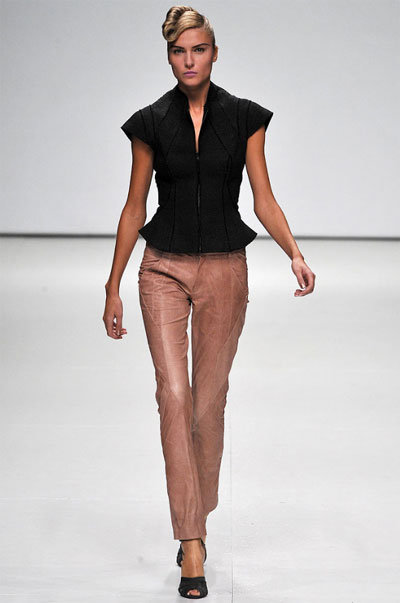 I just love the combination of feminine and masculine themes for that crisp, black top – and the pair of pants just blend well with it!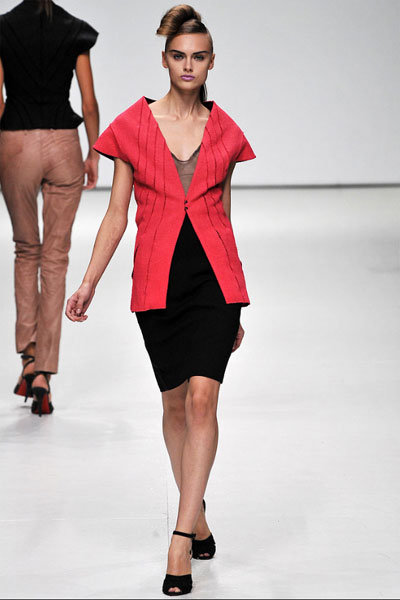 I think that this ensemble can easily be turned from casual daywear **to **evening glam.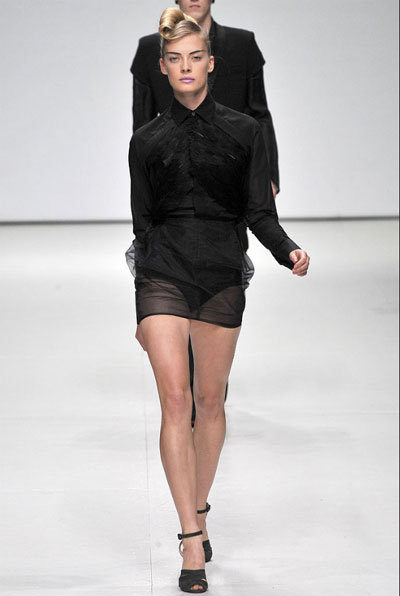 I'm sure **Madonna **will feel so at home in this little black number!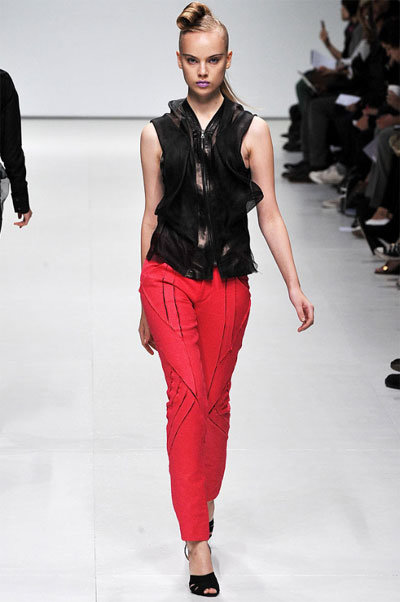 The design of that swirly top is simply unique – and the pair of pants fit nicely, too.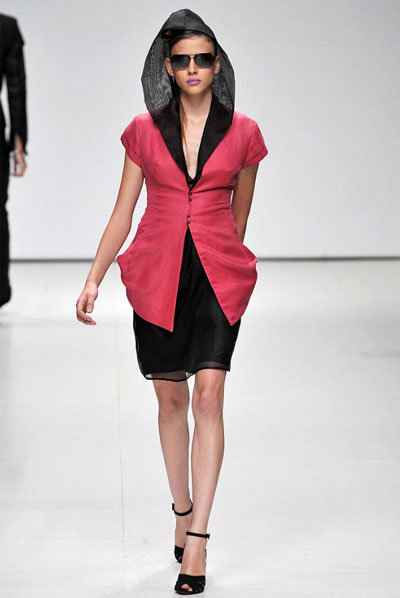 This **fab dress **with the sheer hoodie is so – rock on!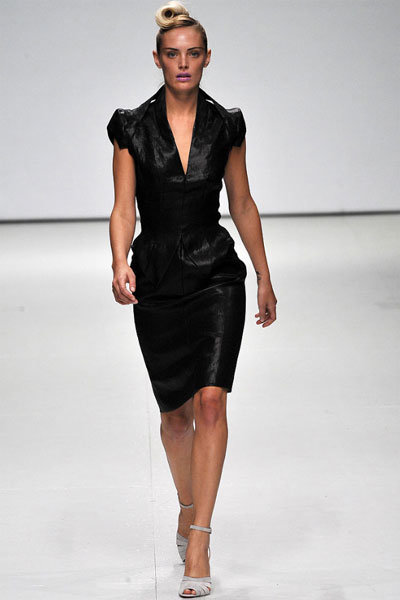 If there's a rock and roll Dolce & Gabbana look – this is exactly it!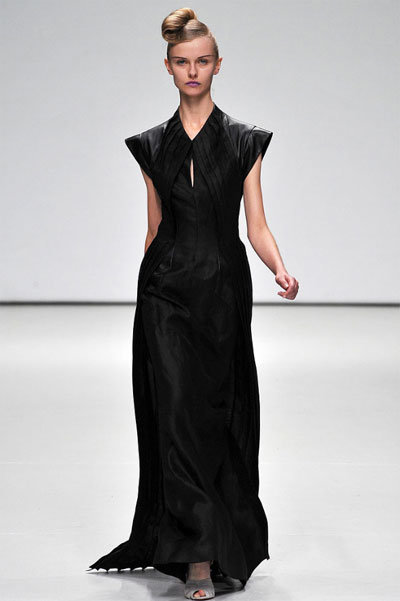 This **Goth inspired ** long black dress is not for the faint-hearted.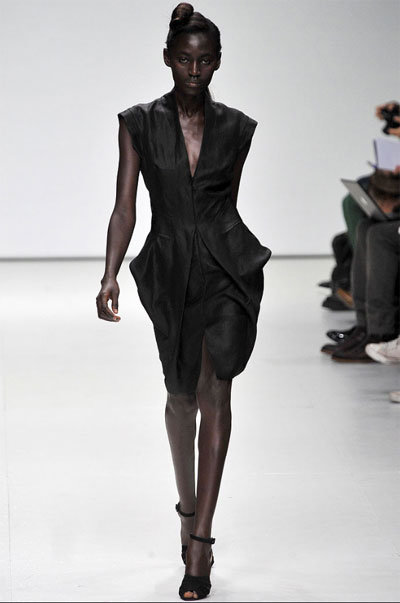 This V-necked black dress with the middle slit is something that's ultra-wearable and chic!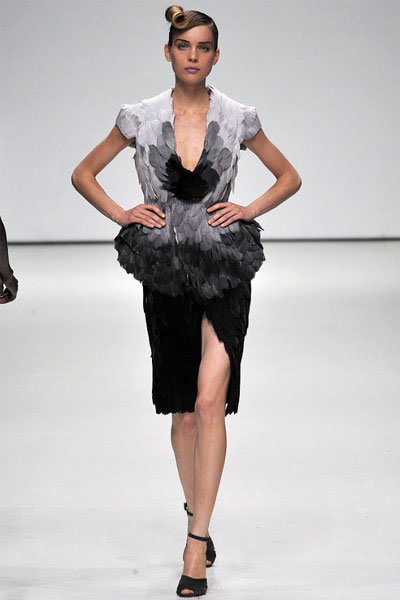 Proving that he didn't veer away from the Spring theme, Todd Lynn used some influence of **nature **in this unique cocktail dress.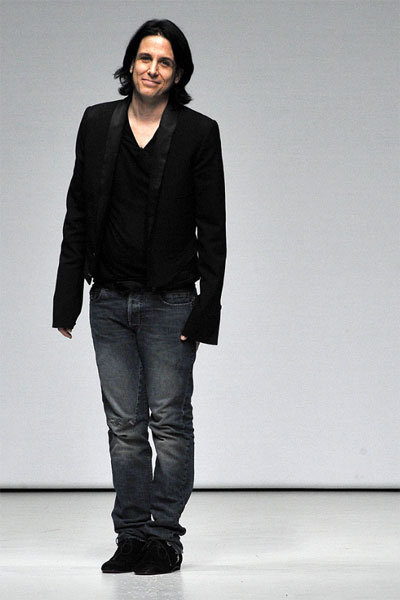 Before ending, let's take a look at what Sarah Mower of Style.com had to say about the Todd Lynn collection:
Objectively, all that work was hard to achieve and technically accomplished. Subjectively, though? There's something about the tight, seamed, carapace shapes that screams "hard to wear," and the mood seemed too gloomy for a summer season.
Well, there may have been odd pieces which are hard-to-wear, but I think that the designer's just out to prove that his clothes can be worn if you're in the mood to be a rocker-chick during any season!
Photo Credit: Style.com