All of us here at AllWomen'sTalk are going ga-ga over the work of all the fab designers who are being featured at the **New York Fashion week **– and we're not done with our countdowns yet!
We've already had a glimpse of the works of that darling of a designer Marc Jacobs, as well as Carolina Herrera.
Now, get ready for **Marchesa's Spring-Summer '09 collectio**n – the dresses will simply blow you away!
New York Fashion describes the Marchesa look as:
Pretty evening gowns that offer extra delicacy.... Far East–inspired embroidery, draping fabrics, and a modern, feminine perspective lend the label its distinctive look.
Check out the collection for yourself and get ready to sigh with pleasure…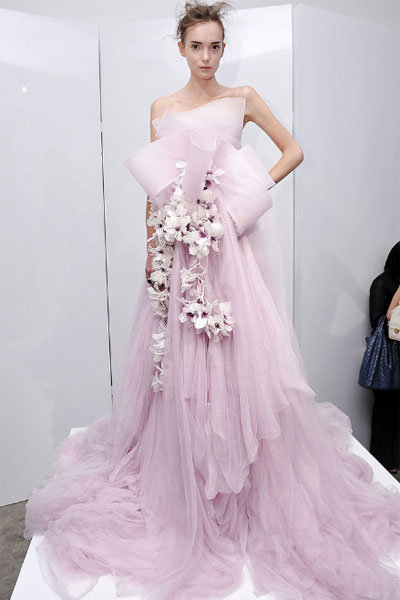 Let's start with this dream of a gown. Meenal Mistry of Style.com describes it as a no-holds-barred belle of the ball in a frothy lilac tulle gown with a spray of orchids crafted, unbelievably, from feathers!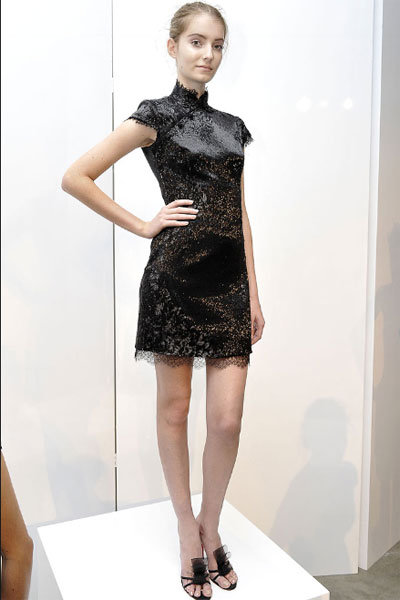 Designers Georgina Chapman and Keren Craig sure did a fab job putting a twist here and adding a detail there to come up with their own take on the classic LBD.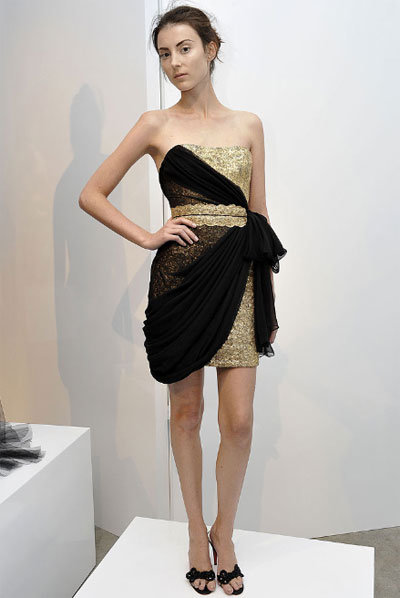 I can definitely see myself wearing this stylish and sleek dress on a night out in town – the draped detailing is exquisite!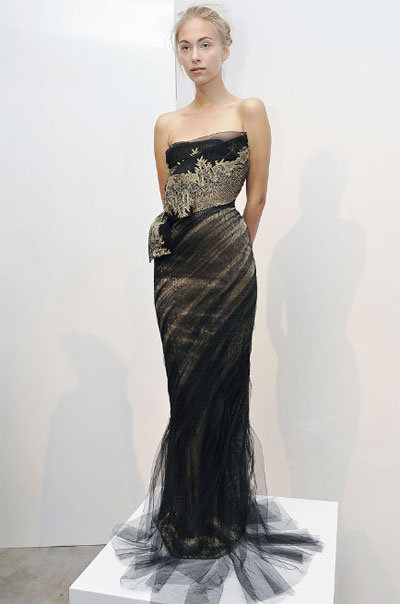 I just love how the detail on the bottom part of this gown swirls downwards – and the tube top design is sleek and feminine all at the same time.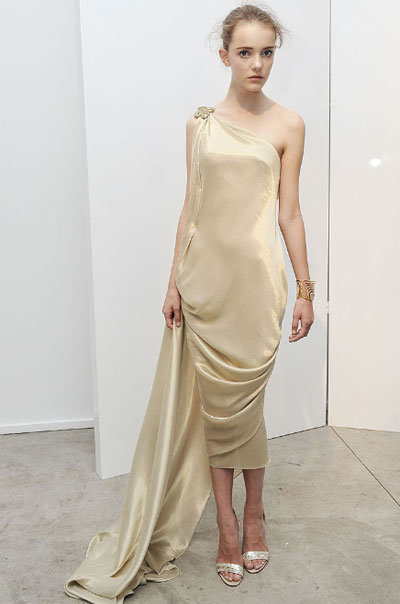 This one-shouldered Marchesa gown will definitely make you feel like a Greek goddess!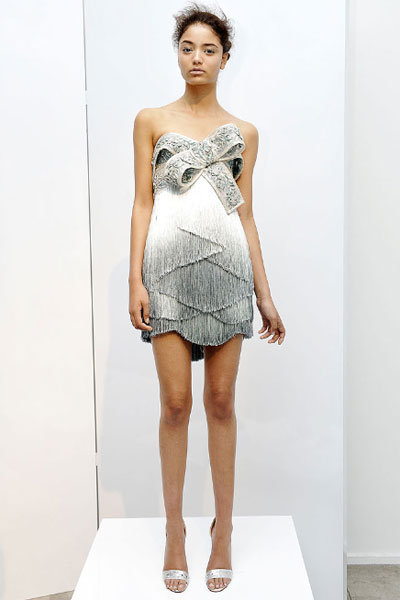 This fun and flirty dress comes literally wrapped like a glamorous present – one that I wouldn't mind having!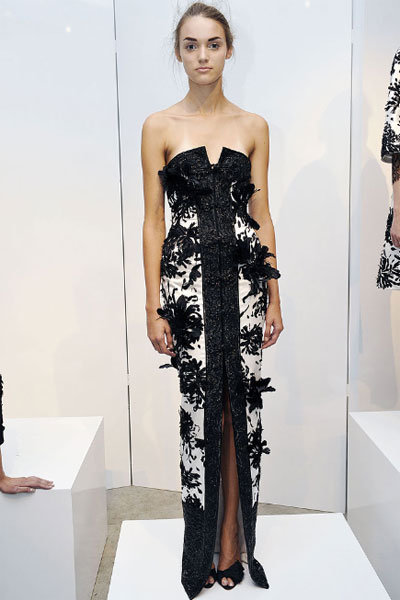 We've seen a lot of black pieces in Marchesa's spring-summer '09 collection and this is just one of them. It's formal enough to be worn at a red carpet event.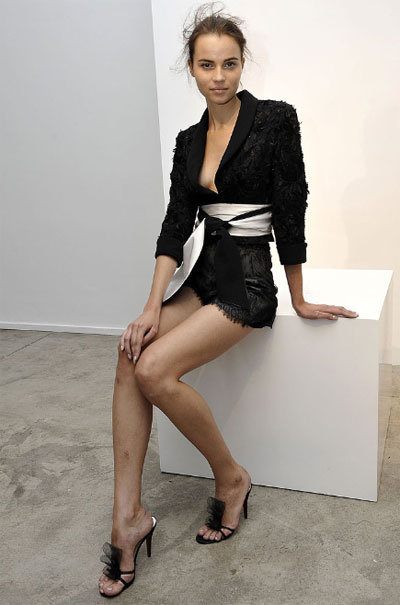 Short, **fun **and **sassy **– this ensemble has an obi belt which has traces of the Far East.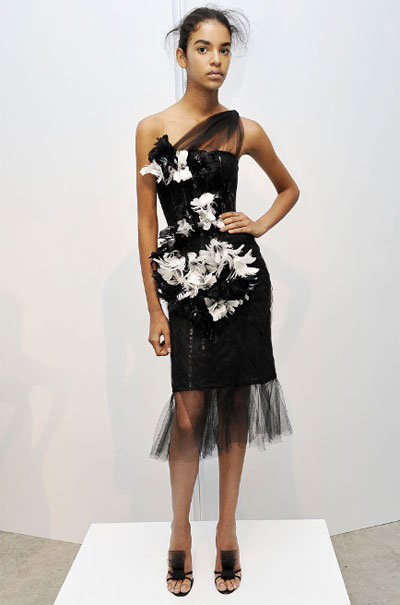 The tulle detailing on the shoulder and hem of yet-another-black-and-white number is uniquely inspired.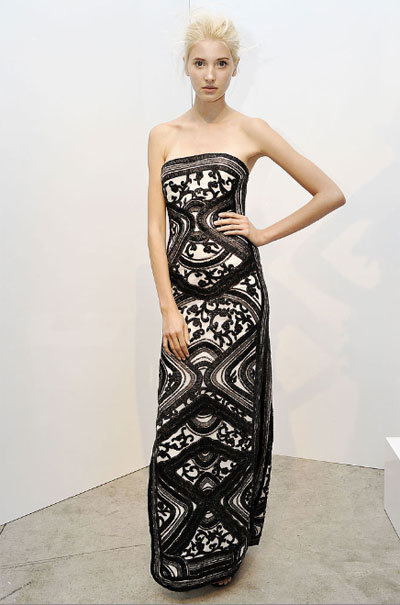 This is probably my favorite piece among the collection – I just love how the bold geometric pattern will make you look tall and shapely!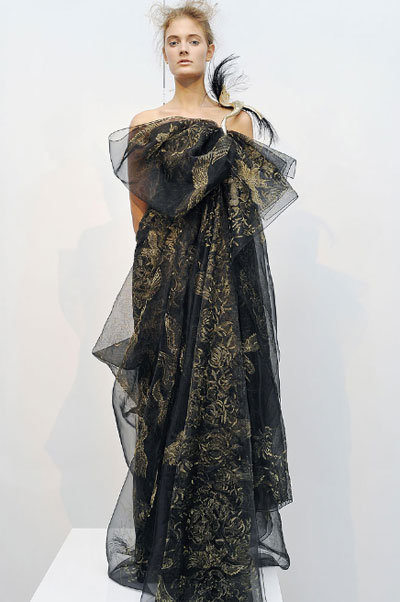 Another awe-inspiring piece from the Marchesa collection is this black and gold flowing gown.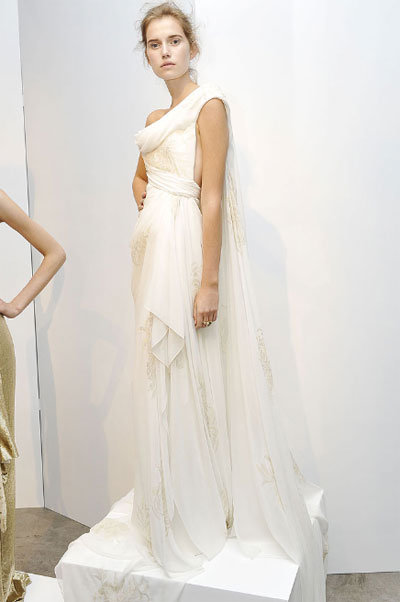 This white Grecian gown with bold embroidery is another fairy-tale princess style that will take your breath away.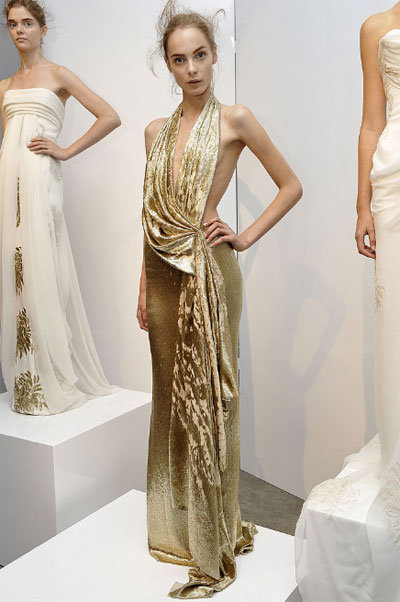 Be bold, be daring in gold – this revealing halter necked gown is not for the faint hearted.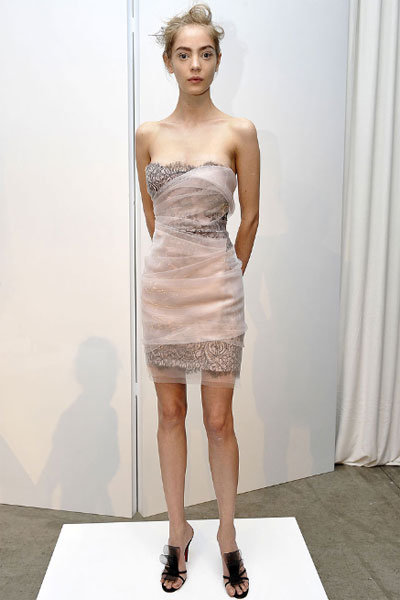 If there's one word to describe all of the dresses in the Marchesa collection that is: dainty. Be as glamorous, chic **and **high-fashion as you can be with this delight of a dress.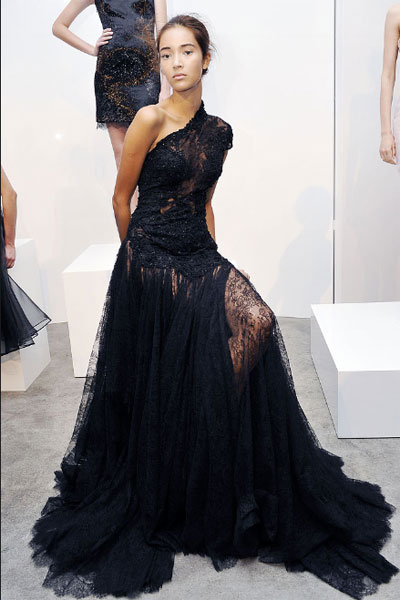 You definitely won't look like a Black Widow with this exquisite one-shoulder black lace gown!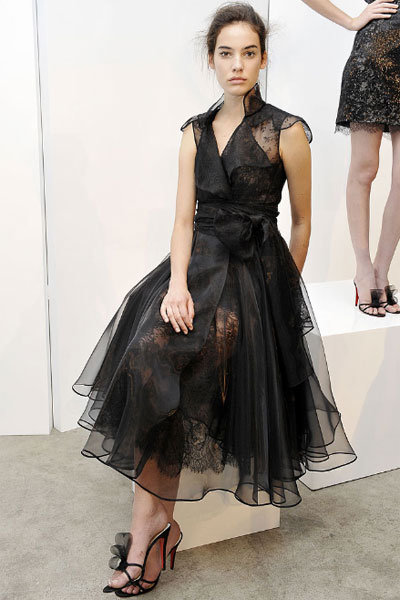 The Mandarin collar and the exquisite detailing on this black gown remind me of the dresses that Audrey Hepburn **wore in "**Breakfast at Tiffany's" – only it's given a modern touch.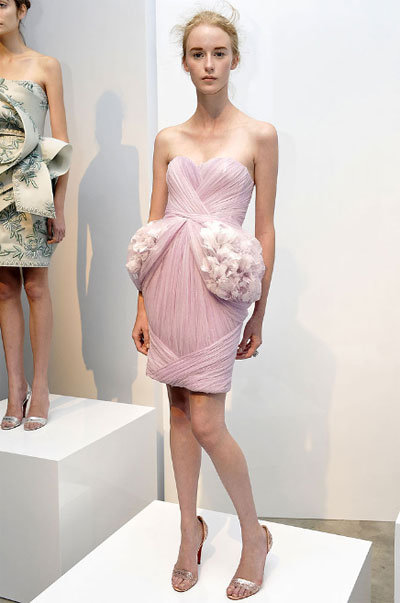 If you are looking for a romantic and no-frills yet ultra-feminine gown – this is it.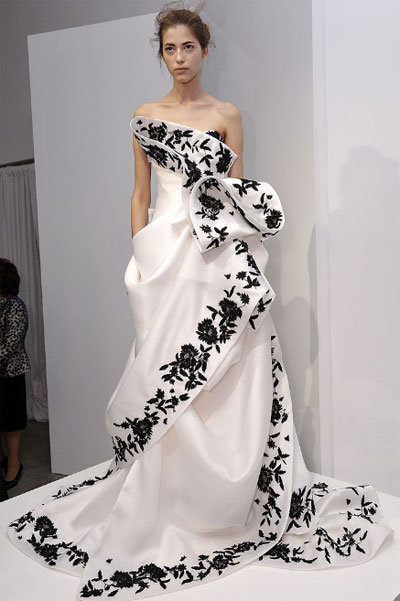 You'll no doubt be the belle of the ball in this exquisitely draped white gown with black flowers as an accent. I am so loving this piece!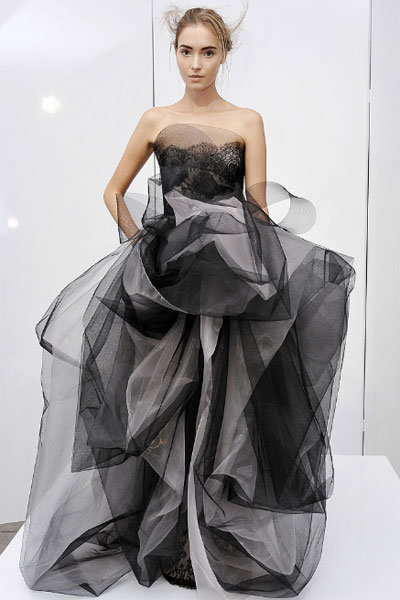 All that fabric will indeed make you look like a glamorous, modern day fairy princess!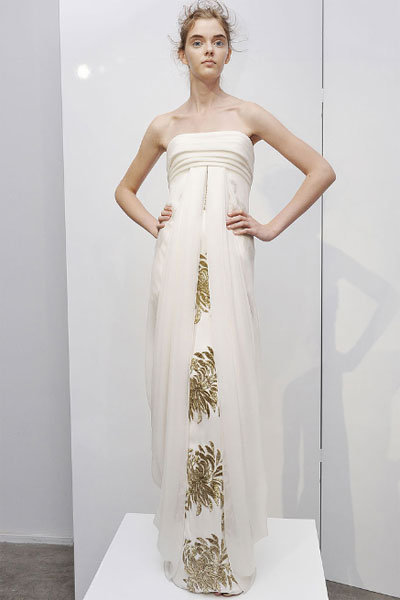 **Spring **is definitely in the air, no matter how subtle. That **gold flower **detailing on the middle of this white gown from Marchesa sure is another winning piece!
There may not be a lot of dresses – but whatever ensembles are included in the Marchesa Spring-Summer '09 Collection are all a sight to behold. Each individual piece is obviously a labor of love by the team of two designers – they will just leave you in awe!
Photo credit: Style.com