Office parties can be tricky. You want to look a little more glam than usual but it's important to remember that you're still in a professional environment. Striking the right balance between office and fun is a real artform and to help you hit the perfect note, I've put together a list of 7 tips to dressing for the office party.
---
1

Work with Your Work Wear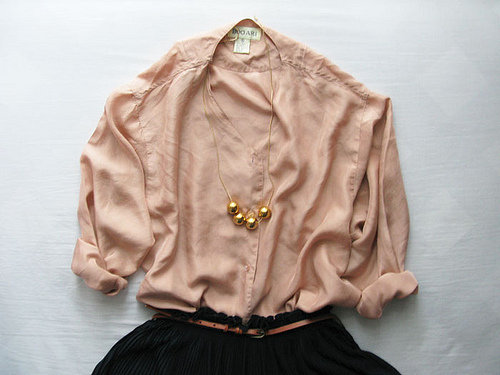 Image source: data.whicdn.com
Don't bring a whole new outfit to work and change when the clock strikes five. Instead, wear something adaptable that you can transform after hours. This way, you'll be able to maintain an appropriate sense of professionalism, and you won't need to lug an extra bag into the office.
---
2

Show Some Skin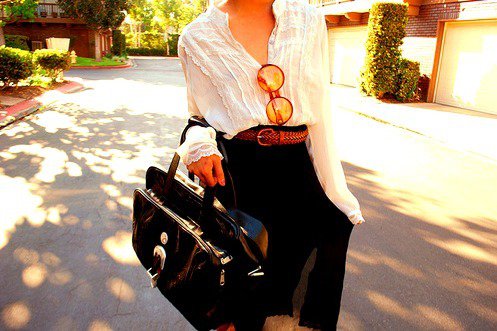 Image source: data.whicdn.com
On an ordinary day at the office, too much décolletage is obviously going to land you in trouble. In preparation for the party, however, it's totally fine to undo another button – but do stop at one. Remember, too much cleavage will be inappropriate. Alternatively, wear a dress and jacket instead of your ordinary suit and simply shrug off the outer layer at the end of the day. Bare shoulders and arms will add exactly the right sense of glamour to your office look. Make sure you've applied a good moisturiser or body illuminator to give skin a beautiful, iridescent glow.
3

Fabric Matters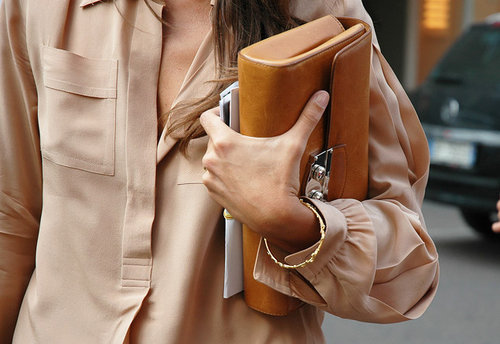 Image source: data.whicdn.com
Instead of everyday linen and wool blends, throw something a little festive into the work-wear mix. Wear a sheer silk shirt under your suit and simply slip off the jacket when five o clock rolls around. A little figure hugging velvet can be great too – just don't go overboard with this one. It hot and too much of it tends to make you look a little OTT.
---
4

Sparkles! …but Not Too Many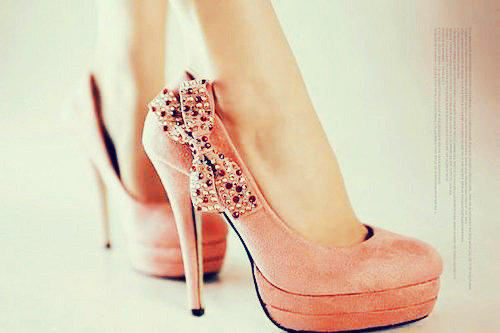 Image source: data.whicdn.com
The odd sequin here and there is a good plan, but don't be tempted to go in sparkles from head to toe. While it might be ok to do full-on glitz on your own time, too much at the office function will just look out of place. Wear some sparkly heels, or a bit more bling than usual. A subtle fascinator can be ideal as well.
---
5

Hair do's

img.allw.mn Image source: data.whicdn.com

Pay a little extra attention to your hair in the morning. Maybe even pay a visit to the salon. Try to go for something a little different. If it's usually up, let it down and vice versa – anything to give you a little extra va va voom.
---
6

Dancing Shoes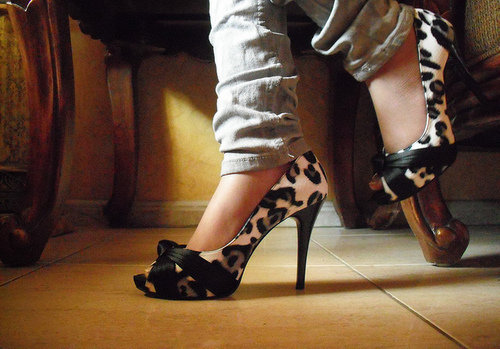 Image source: data.whicdn.com
Most of us tend to go for comfort over sex-appeal when it comes to selecting work-day footwear. On the day of the office party, ignore this rule and wear that beautiful pair of mile-high stilettos you usually reserve for Saturday nights. No stripper shoes though …
---
7

Make up Matters

img.allw.mn Image source: data.whicdn.com

Ideally, you want to be able to nip into the ladies just before the party and apply a slick of lippie and perhaps add a little drama to your eyes. If you don't ordinarily carry wet wipes in your hand bag, be sure to take some along on the day of the party. Trying to resuscitate flaky, dried out make up without them is impossible.

This is my list of 7 tips to dressing for the office party. Do you have anything to add?

Top Photo Credit: thephotographymuse
---
Comments
Popular
Related
Recent