The 12 Hottest Cocktail Rings ...
1

Topshop Leopard Ring ...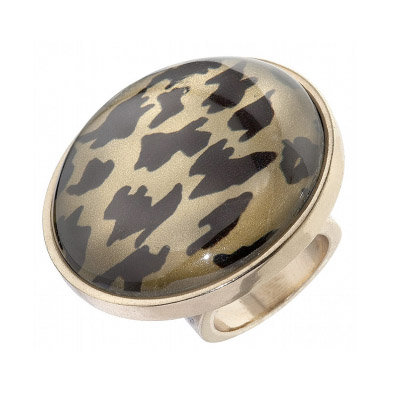 If you're a girl who can't resist animal print but only wants a subtle splash, this ring is one for you. The big leopard print gem will fire up any outfit for an effortless sexy look.
---
2

Fred Flare "Big as a House" Diamond Ring ...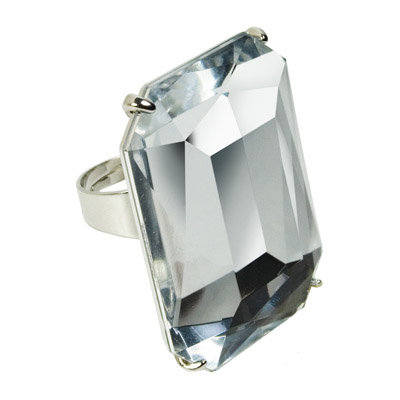 An apt name for this giant faux diamond ring, appropriate for when only the biggest gem will do! This ring will outshine the best of disco balls and look fabulous with your LBD - no other accessories required!
---
3

Monica Vinader Turquoise Cocktail Ring ...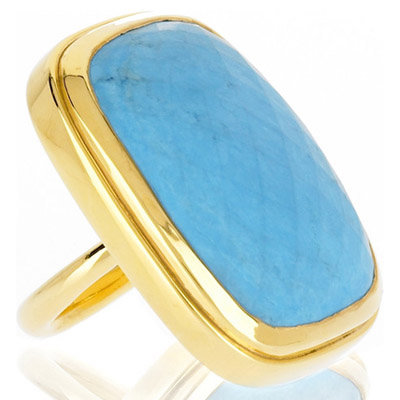 Every fashionista around knows that turquoise jewelry makes for classic, timeless style. The ultimate chic look can be achieved by teaming this gold and turquoise ring with a black shift dress and your favorite skyscraper heels.
4

Kenneth Jay Lane Pearl Ring ...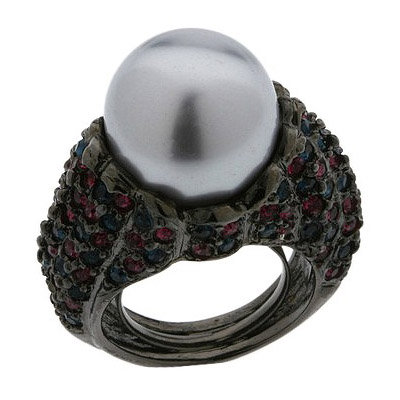 The polished gothic look is easily achievable with this dark ring. A black glass pearl sits in the center of a band adorned with black crystals, giving it a mysterious and seductive feel.
---
5

Disney Couture Peter Pan Skull Ring ...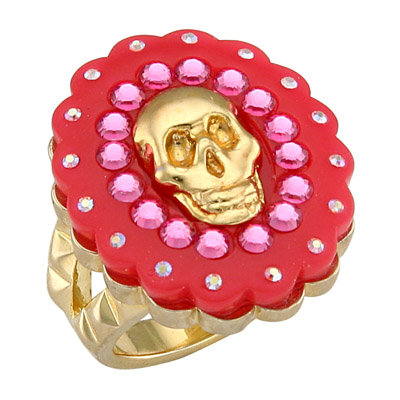 A brand favorite of Lindsay Lohan and Nicole Richie, this pirate-inspired ring would impress even Captain Jack Sparrow himself! Featuring a gold skull cameo with surrounding pink and white Swarovski crystals, it's a must-have for your jewelry box.
---
6

Dior Romantic Game Dice Ring ...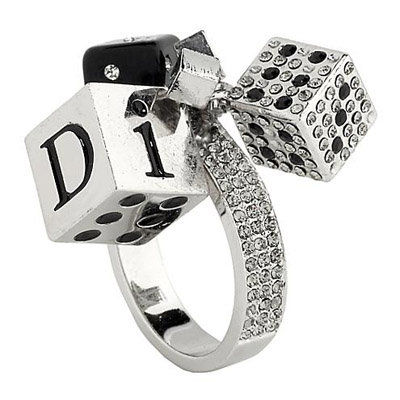 Luxurious brands don't come much better than Dior, and this ring would be a wise investment to add to your accessories collection. Playful dice charms adorn a polished silver ring sprinkled with tiny crystals.
---
7

Tarina Tarantino Electro Cameo Mod Ring ...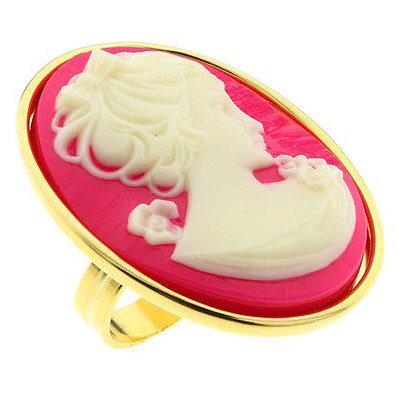 A stunning piece created by the true Queen of cocktail rings, the pink-haired Tarina Tarantino. This fantastic hot pink cameo mixes classic style with a modern color for a truly original look.
---
8

Rachel Leigh Bow Ring ...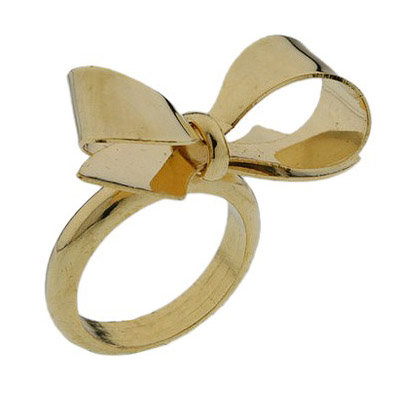 Don't just wear bows in your hair - wear them on your fingers, too! This adorable but simple ring by Rachel Leigh is made of 14k gold and would be a cute addition to any ensemble.
---
9

Betsey Johnson Heart Ring Watch ...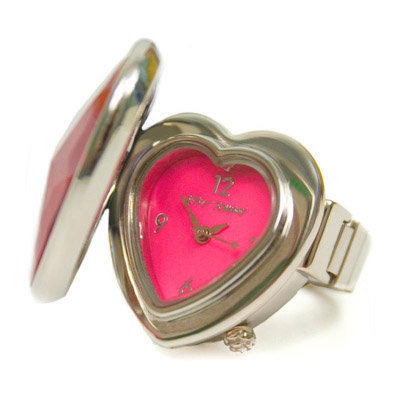 Is it a watch or a ring? Actually, it's both! You'll never be late for a meeting again and turn up looking super stylish with this incredible ring on your finger. A pink gem covers the clock face, which can be viewed by simply flicking the watch open. Fabulous!
---
10

Tarina Tarantino Cocktail round Ring ...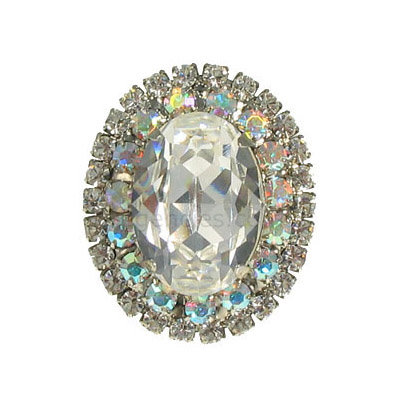 As seen on Paris Hilton! If you only buy one piece of jewelry for the season, make it this fantastic sparkling ring. Made with genuine Swarovski Austrian crystals, it's bound to be a show stopper on your next night out.
---
11

Marc by Marc Jacobs Tenacious T Ring ...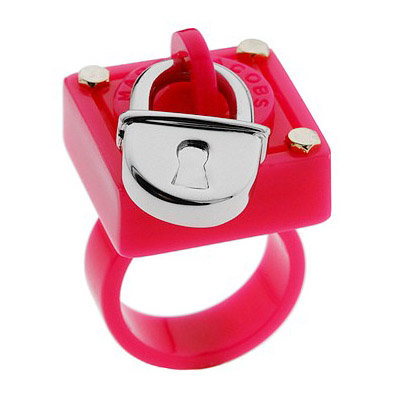 Designed by celebrity-favorite Marc Jacobs, this hot pink ring is a definite must-have. With engraved lettering and a cute silver padlock charm, this chunky ring is a perfect gift for Marc's next budding muse.
---
12

Han Cholo Bullets Ring ...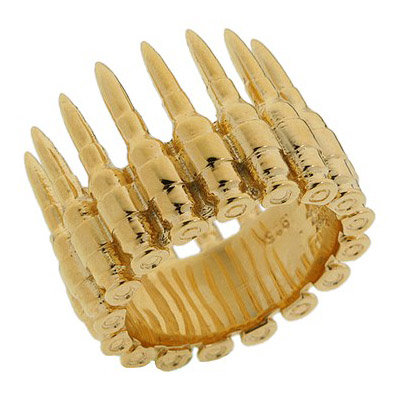 Only for the true fashion mavericks, look closer and you'll see that this unique gold ring is a band made of tiny bullets! A fantastic buy for those who aim to make a statement with their jewelry.
More
---
Comments
Popular
Recent