On a hot day or after working outside for a long period of time, there's nothing better than a nice cool drink of something refreshing. Here are 7 good drinks to quench your thirst. They are good even on a cool autumn day, since they are so tasty. Hope you get the chance to try at least one of these drinks.
7

Cherry Limeade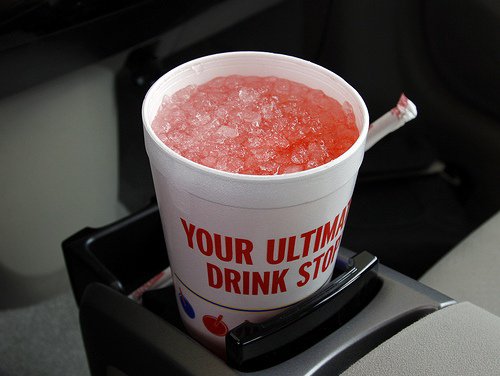 Photo Credit: kaszeta
The trick to good cherry limeade is to not substitute lemonade for the lime juice. Use fresh or bottled lime juice, just so long as you have about three-fourths of a cup. Mix in a cup of sugar, 2 liters of chilled carbonated lime water, and a half cup of maraschino cherry juice. I usually add the whole maraschino cherries to each glass when I'm serving the cherry limeade, otherwise they are let rolling around the bottom of the pitcher.
6

Peach Iced Tea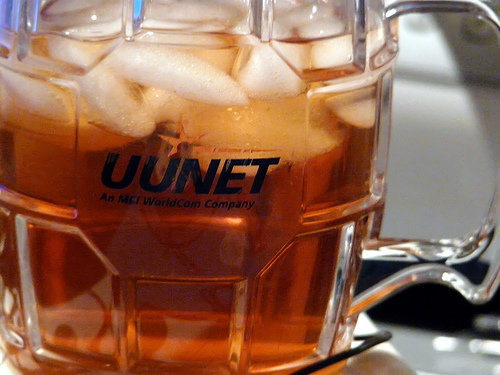 Photo Credit: Lea and Luna
I do love a good tall glass of iced tea on a hot summer day, but I like the southern way of making tea – lots of sugar. To get the perfect taste, this tea has to be brewed and the sugar needs to be added while the water is still warm. Pour 3 cups of boiling water over 2 large tea bags and let steep for 10 minutes. Remove the tea bags, add a cup of sugar and stir. Once the sugar has fully dissolved, add this to 7 cups of cold water, a bottle of peach nectar, and a quarter cup of lemon juice. The 33.8 ounce bottle of peach nectar is the perfect size for this amount of peach tea.
5

Pomegranate Punch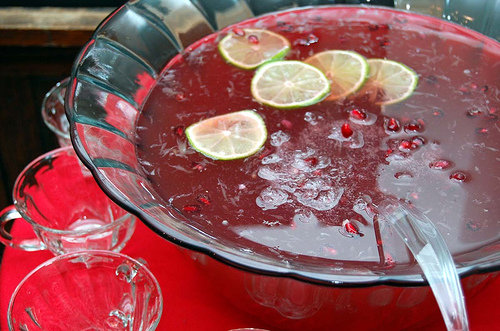 Photo Credit: hthrd
This drink can be made with straight pomegranate juice or mixed half and half with orange juice. Pomegranate juice is very refreshing all on its own, but I like to mix it with some ginger ale for more of a punch-like drink. If you throw in some shaved ice and a squirt of black cherry concentrated drink syrup, then you'll have the ultimate summer punch.
4

Caprisun Spritzer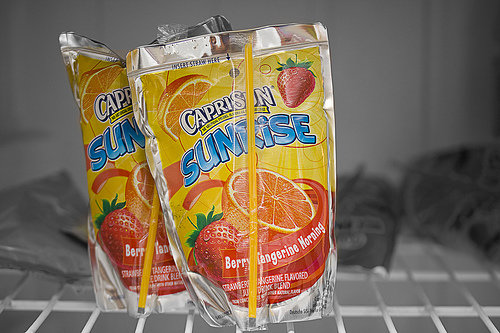 Photo Credit: acursccr
This drink was actually an accidental one that was created one summer. I really like it though and so do the kids. Pour 4 cans of Sierra Mist or your favorite spritzer into a pitcher; add a pouch or two of Caprisun tropical fruit punch and ice. I like to toss in a few Maraschino cherries into my glass as well. So good!
3

Mango Lassi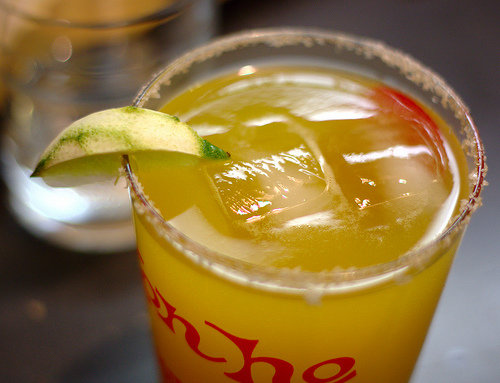 Photo Credit: lauren*o
I first drank one of these when I went for dinner at an Indian restaurant. I'd never even heard of this drink before then. I immediately came home and found the recipe online so I could make some for my family. Take a cup of plain yogurt, a half cup of milk, one cup of chopped mango, 4 teaspoons of sugar, and a dash of ground cardamom and put all of this in the blender. The cardamom is optional. Sometimes I sprinkle it on top of the mango lass, right before serving.
2

Watermelon Slushy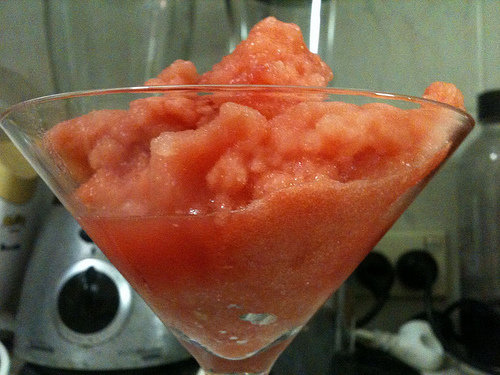 Photo Credit: fifikins
If you aren't big on iced drinks, then simply omit the ice in this slushy and make watermelon juice instead. As long as the watermelon is chilled in advance, it will be very refreshing even without the ice. Cut the watermelon into cubes and put into a blender. There's no need to bother with picking out all the seeds either. The blender will grind them up and you'll hardly notice their presence. You can take time to pick out the seeds if the idea of ingesting seed chunks freaks you out. I simply blend everything up together and drink it down.
1

Fresh Mint Iced Tea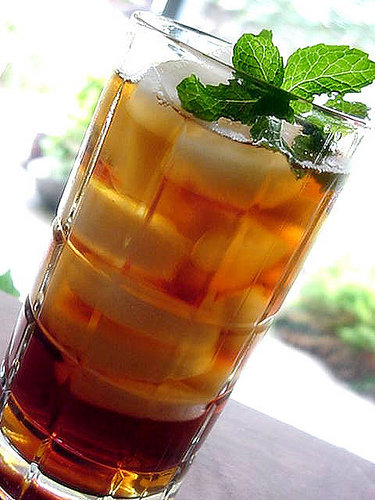 Photo Credit: JacqueBenson
I always have fresh mint leaves on hand, since my garden is surrounded by wild spearmint plants. What started off as two tiny plants has turned into nearly 50 plants in just a couple of years. For fresh mint tea, pour a cup of boiling water over at least 5 freshly picked leaves. Let these set for around 3 minutes, then strain the leaves from the tea and pour over ice. The leaves can either be chopped up for quicker steeping or left whole.
The 7 good drinks to quench your thirst that are listed above might require some ingredients that you don't always have around the house. However, once you end up buying some of the ingredients to make one or two of these drinks, I bet you'll really enjoy them. Do you have a drink that you find extremely refreshing? How do you make your favorite thirst quenc
Top Photo Credit: cassaendra