Summer's here, and that means cook-outs and bonfires and parties, all with great friends, family, food and drink! And if you're like me, "drinks" sometimes means "beer" … summer beers! If you're throwing or attending a summer party, then you need to make sure you have a great summer beer. Not sure what to buy? Here's my list of 7 great summer beers, all tried-and-true favorites!
---
1

Blue Moon Honey Moon Summer Ale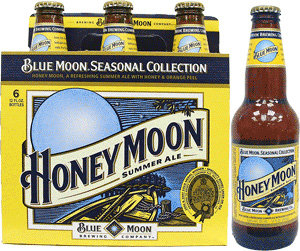 This is one of my favorite summer beers, sweet and light and so tasty! Add a slice of orange for extra sweetness and flavor. You'll love the hint of honey and the fruitiness. This is a true small-batch ale, only available May through August, so enjoy it while you can! If you miss the Honey Moon, then try the Blue Moon, which is a basic Belgian white.
---
2

Corona Extra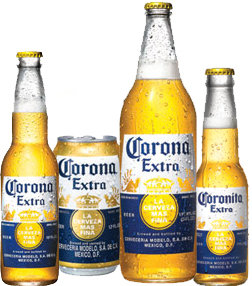 Their TV and magazine commercials ought to give you the idea that Corona is a great summer beer! Add a squirt and a slice of lime, and you've got the perfect beer for summer cook-outs, BBQs, and parties. Buy enough for everyone, and you'll be the hero!
---
3

Sierra Nevada Pale Ale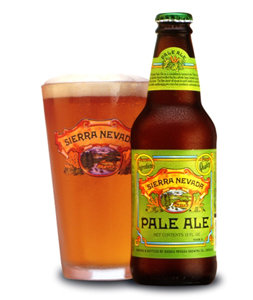 If you're looking for a somewhat hoppy pale ale to pair with spicy Mexican or Cajun food, the Sierra Nevada Pale Ale is just right for you! It's crisp and bold, and you can definitely taste the hops!
---
4

Sam Adams Summer Ale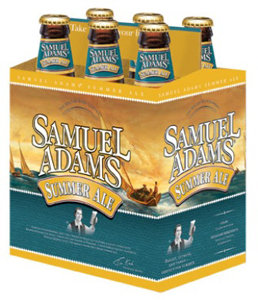 I love it when my favorite brewers craft seasonal ales! I already love Sam Adams Boston Lager, but in the summer, I always look forward to their Summer Ale. It's also available just about everywhere, so you don't have to hunt for it… just a quick run up to your local party store, and you can enjoy this summer beer with all your favorite cook-out foods, like potato salad and fried chicken.
---
5

Bell's Oberon Ale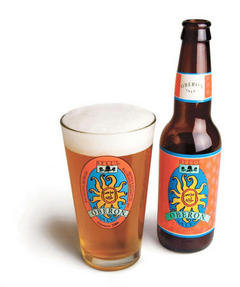 If you live in the Midwest, you're so lucky — you can probably locate a six-pack of my very favorite summer beer, Bell's Oberon Ale. It's everything a summer beer ought to be: fruity, a little spicy, and the exact color of sunshine.
---
6

Rolling Rock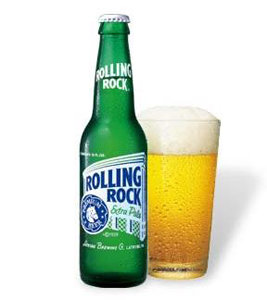 Maybe you're looking for something a little more working-class, less highfalutin. Or maybe something that reminds you of off-campus college parties. Ah, yes. Rolling Rock! Perfect for summer, cheap, and delicious. Small-town, and retro, too… I love it!
---
7

Magic Hat No. 9 Ale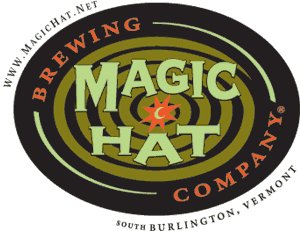 When my boyfriend heard I was writing a list of the best summer beers, he demanded that I include his favorite, the No. 9 Ale. I agree, actually. It's very crisp, very hoppy, and I've never met anyone who's tried it that doesn't love it.
Pick one or more of these up and give them a try at the next summer cook-out or party, and you'll love them! Just be sure not to drink and drive, and make sure your friends and family stay safe, too… Have you tried any of these summer beers? Which do you like best? Or is there another summer brew you love more? Please share with me!
More
Popular
Recent