Everyone loves to have a variety of different footwear for different occasions. This could be casual footwear for days out or to wear to work, formal footwear for business or special events, and glamorous footwear for those exciting nights out.
One thing that a lot of people are interested in these days is eco-friendly fashion, and as such, many eco-conscious people are on the lookout for the best brands that offer this. The good news is that there are quite a few brands that cater to eco-conscious people looking for quality footwear, so it is well worth exploring these shoe brands.
In this article, we will look at ten of the sustainable shoe brands that you can consider as an eco-conscious fashionista. Read on to find out more…
Top Ten Sustainable Shoe Brands to Consider:
If you want to find the ideal footwear while sticking to your eco-conscious principles, here are some of the top brands to consider:
1

Allbirds

With a commitment to making shoes more sustainably with the right materials, Allbirds offers an array of comfortable sneakers and flats. You can wear their footwear on a daily basis, for activities, and for travel, and they offer comfort and casual style. The brand has expanded its range, and now caters to a wide range of needs and budgets.
2

Vivaia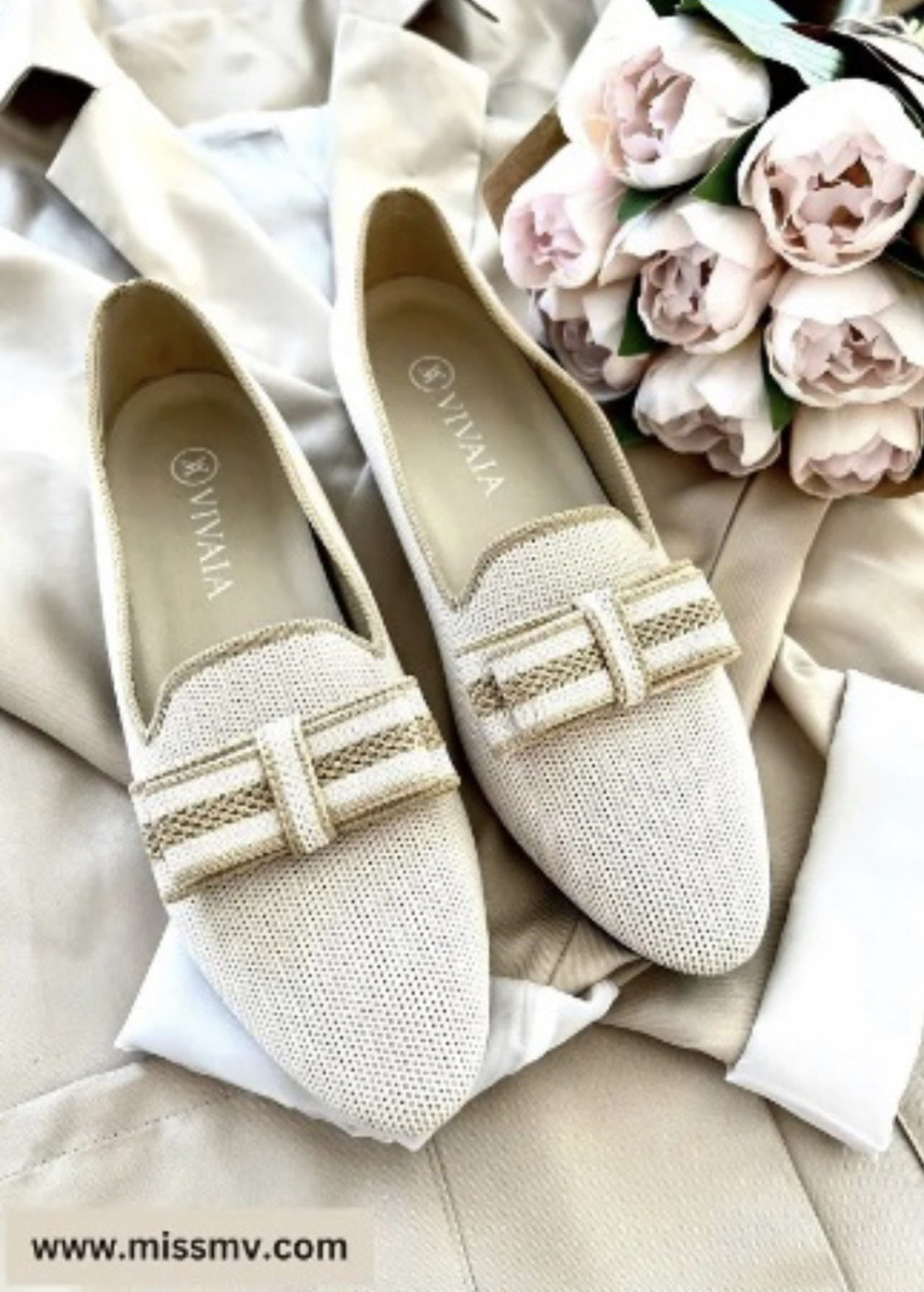 Image source via Missmv
At Viavia you will find a wide range of footwear options, such as sandals, loafers, and boots. There are vegan-friendly options available, and the brand promises to manufacture their shoes in ethical conditions in Asia. For a complete review about Vivaia shoes you can check Missmv link above.
As the winter chill approaches, it's time to jazz up your wardrobe. Why not start with some cute sweaters? These sweaters are not just warm and comfy, but they are also incredibly stylish - a perfect addition to your winter wardrobe. Stay cozy and chic this winter!
3

Veja

With a great choice of street shoes and running shoes, Veja has become one of the leading names in eco and ethical footwear. Using organic and ecologically friendly materials, and with a focus on fair trade, this brand even has a partnership with a charity that helps marginalized people find employment. The brand practices zero waste and energy conservation during production, and even the packaging is recyclable.
4

Nisolo

The gorgeous footwear collection from this brand includes stylish leather footwear, and the lineup includes sneakers, sandals, mules, and heeled boots. The footwear boasts superb quality and style, so you can enjoy looking great without feeling guilty. Why? Because this brand ensures the local Peruvian artisans that make the shoes are paid a proper living wage and are zero net carbon. The brand is climate-neutral certified.
5

Thousand Fell

If you are looking for sustainable sneakers that look great and feel fabulous, this is a great brand to choose. The sneakers are designed in New York and manufactured in Brazil in a family-run facility. The footwear is made from recycled plastic and rubber alongside other materials such as coconut husks and palm leaf fibers. Even better – once you are done with the sneakers, the company will take them back, fix them up, and give them to someone in need – and give you credit toward new ones.
6

The Root Collective

This brand works with people in Guatemala for textile weaving and shoe production. The brand has a strong focus on kindness as part of their culture and is a strong believer in sustainability in footwear being able to transform lives. You can choose from a range of fabulous and vibrant footwear including flats and zipped boots. The brand offers over and above fair wages and focuses on fair labor as well as women's co-ops.
7

Native Shoes

The Native brand takes things a step further by offering vegan footwear designed for both adults and children. You can choose from some fab sneakers that are not only vegan and sustainable, but also very comfortable and stylish. The material used is not just cruelty-free, but also made from repurposed algae that has been collected as part of the process of cleaning up water. The footwear is also very affordable, so this is ideal for those who want to enjoy eco-friendly footwear without breaking the bank.
8

Reformation

For those who need footwear for special occasions, this brand is an excellent choice. The footwear is stylish and chic, yet comfortable and practical. The ethics of this brand include climate neutral practices and fair wages. The brand aims to be climate positive by 2025, so it has an ongoing commitment to the green cause.
9

Rothy's

Comfortable footwear is not always easy to find, but this brand offers a range of fabulous yet comfy flats and loafers. Using recycled materials, the brand designs shoes that are robust and will stand the test of time. In addition to recycled materials, the brand uses sustainable packaging and focuses on fair labor. The shoes are even machine-washable, which means greater ease and practicality for you.
10

Able

This is a brand that focuses on minimalist design, and they offer a range of basic yet very stylish options catering to a variety of tastes and budgets. This is a Certified B Corp, with the shoes being made by female artisans. There is a strong focus on fair wages and labor, and the brand uses Leather Working Group Certified leather. In addition, the packaging is eco-friendly, so you can enjoy wearing the footwear guilt-free.

Find the Perfect Sustainable Footwear!

The above brands are ideal for those who want to find the perfect sustainable footwear. Whether you are looking for boots, sneakers, platforms, casuals, formal shoes, or any other footwear, you will find plenty of reputable eco-conscious brands to choose from.