"Dressed to kill" or "dressed to the nines" are a couple of expressions which depict the drama in one's clothes.
But this does not mean to say that each individual piece of your outfit should be a **main attraction **by itself.
By matching a few plain items with **one dramatic piece **– you can look subtle yet make what you're wearing stand out amidst a crowd.
For this, we've come up with a list the top statement pieces that will instantly highlight any outfit that you're wearing. Enjoy the drama!
An Oversize Cocktail Ring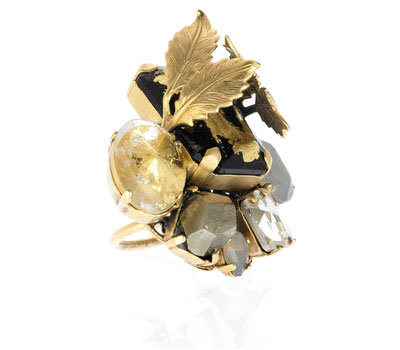 A black dress may scream understated elegance, but when you match it with an oversized cocktail ring like this – it will add that dramatic twist to your outfit.
This oversized and opulent cocktail ring is designed by Erickson Beamon – which has an adjustable band on the back.
A Knock-'em-Dead Evening or Cocktail Dress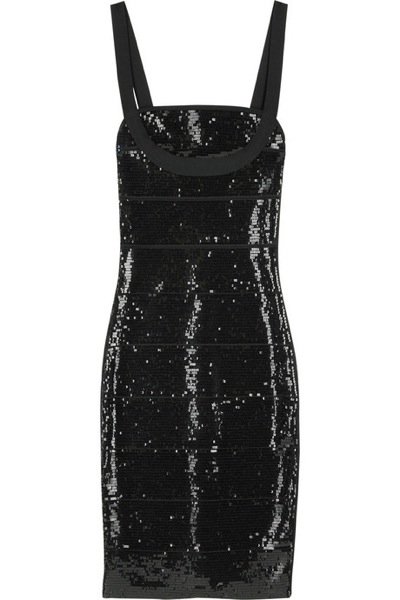 When you're feeling the need for some pick-me-up, slip on a knock-'em-dead evening or **cocktail dress **and you'll feel infinitely better!
The LBD shown here is, as you have probably guessed, an H****erve Leger Paillette Covered Bandage**** Dress **which is enough of a **fashion statement by itself!
A Cuff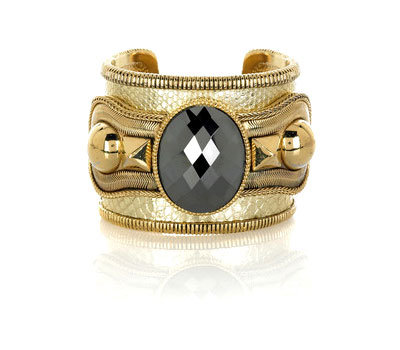 Even if you're wearing the basic white shirt and denim jeans, your outfit will be given an instant touch of glamour and style when you **accessorize **with a gorgeous cuff.
This gold Karung cuff **is by **Roberto Cavalli. On the middle is an oversized agate stone, and the piece has gold embellishments around each side of the stone. Now that's what I call dramatic fashion statement!
A Piece of Fur
img.allw.mn
What better way to dramatize an outfit than with a piece of fur? This is a luxurious fashion statement that every woman should have in her closet. The bigger your fur piece - the better (no offence, dear PITA) - if you get a chance to treat yourself to a nice fur coat, make sure you go for a classic cut and it will always look fabulous, just like this fantastic Dior Mink Coat **from their latest **Ready to Wear Winter 08-09 Collection!
Killer Shoes - High-Heeled Strappy Sandals in Metalic Gold or Silver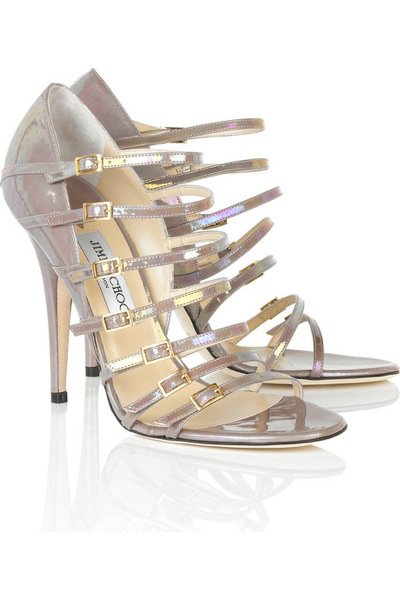 What can I say? Call it **superficial **– but a girl's love affair with shoes is something that just cannot be cured overnight.
If you want to add magic to any ensemble, work it with this pair of Atlas Patent**** Sandals by none other than Jimmy Choo. Actually, any high-heeled, strappy pair of sandals in metallic gold or silver hues will add that instant touch of drama that you're looking for in any outfit.
An exotic bag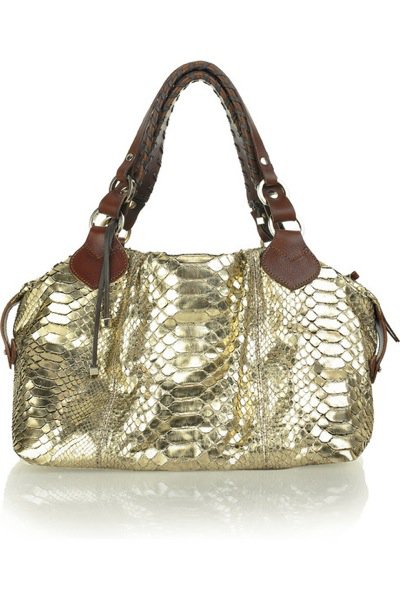 Hmmm, this list is turning out to be more than my poor, fashion-obsessed heart can handle! Another must-have in our statement pieces list is an exotic bag.
This arm candy is a Pauric Sweeney gold python shoulder bag with brown leather handles.
A Stand-Out Coat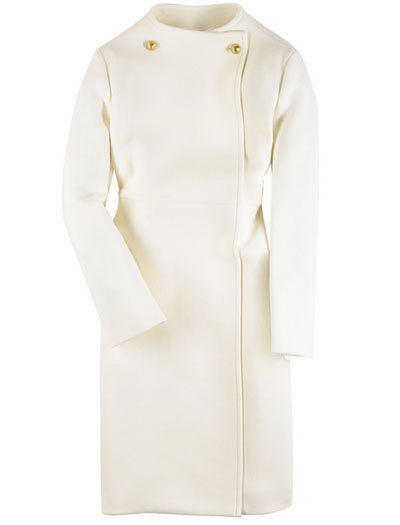 Lastly, you can make as dramatic a fashion statement **as you want with a **luxurious coat that will make you stand out in the crowd!
Shown here is a while wool blend collarless coat with logo-embossed gold-tone buttons by Fendi.
Again, the rule of thumb is to keep the rest of your outfit subtle and choose any of these seven items to add that instant dramatic touch to your look!
(Advice by fabulous one and only Nina Garcia)