Blogs on Etsy Finds are your portals to the many amazing items handmade with love by equally amazing artists. If you love to browse Etsy products, you will absolutely enjoy these great blogs on Etsy finds. They cover all sorts of products, from handmade to vintage to supplies. Some of these great blogs on Etsy finds will even introduce you to the artists themselves!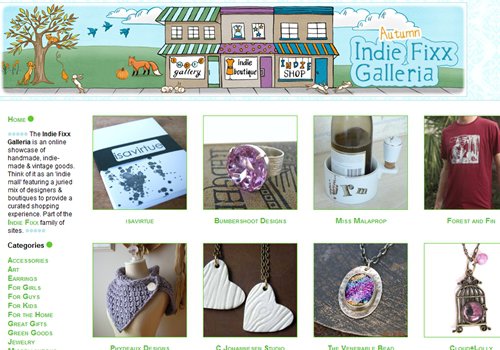 Indie Fixx is mainly a craft blog but I consider this one of the great blogs on Etsy finds today, too. If you are interested only in gorgeous and fun Etsy products, I suggest that you go directly to the Galleria. But really, there is no reason why you should not browse the whole blog; posts on interviews with independent artists are a delight to read.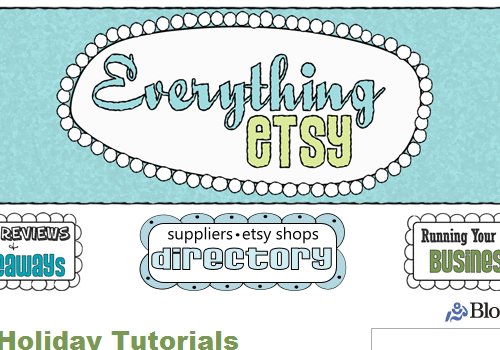 No doubt, this is one of the great blogs on Etsy finds we have today. Aside from the wonderful items curated by the family who runs this blog, Everything Etsy is also a great resource for people who want to go into the handmade business. Read up to know more about how to sell on Etsy and to check out your future co-sellers.
Etsy Stalker is an "online museum of Etsy arts and crafts." It is curated by Beatrice and Violet (how freakin' adorable and perfect are their names?). They are beautiful ladies who "want to promote and help professional artists in their life's passions." From this great blog on Etsy finds, you will find great posts on fun handmade products and other vintage items. Whether you are looking for a particular item or you only want to check out cute items, Etsy Stalker is the blog for you.
Poppytalk Handmade is an extension of Poppytalk, a fantastic craft blog. From the website: Poppytalk Handmade is a monthly online street market curated by Poppytalk to showcase, buy and sell handmade goods of emerging design talent from around the world. Not only is Poppytalk Handmade a visually pleasing website, they also feature artists that are truly inspiring.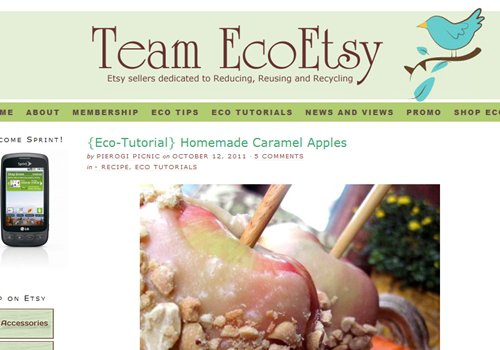 Not only is this one of the great blogs on Etsy finds, this is also a blog by one of the impressive teams on Etsy. Their mission: As a global team of eco-minded Etsy sellers, our mission is dedicated to protecting our planet by utilizing methods to reduce carbon footprints in managing our businesses and leading our personal lives in the most eco-friendly manner. Their blogs offers you eco-friendly Etsy products, DIY ideas, craft tutorials, recipes, and more.
Planning a "handmade" wedding? Etsy Wedding is the blog to get you inspired and motivated. Etsy Wedding was in a hiatus for a little while but the blog owner has gotten married and returned to blogging recently. This is a great blog on Etsy finds related to wedding invitations, ring holders, rings, decor, cake toppers, hair clips, bridal gowns, and so much more.
As in the official blog of Etsy. We cannot make a list on great blogs on Etsy finds without including this one, can we? The Etsy Blog is the perfect page to bookmark if you want to get to know sellers, admire featured items, interact with other handmade fans, and simply, be inspired.
If you need another set of blogs to keep you from working, we suggest that you check out these great blogs on Etsy finds. While you may be wasting precious hours of your day browsing these great blogs on Etsy finds, you can console yourself by saying that you are supporting independent artists or that you are looking for ideas on what to give members of your family for Christmas.
Know any other great blogs on Etsy finds? Let us know in the comments section.