Blogs on Indie Business are your guides to the intricate world of selling handmade, marketing your artistic services, and everything in between. If you are the crafty or artistic kind and you're wondering how you can make money doing or making something you love, these great blogs on indie business will give you the best tips. So roll up your sleeves, settle in a comfy chair, and take in everything that these great blogs on indie business have to offer. Before you know it, you will be well on your way to becoming a success.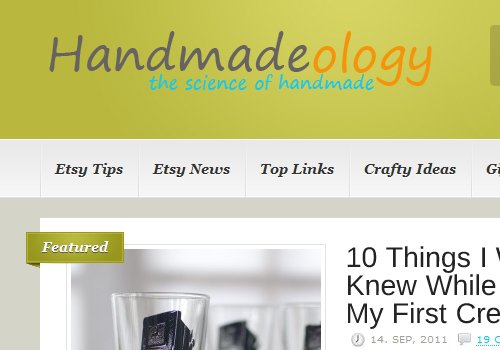 Focusing on the handmade industry, this is truly one of the great blogs on indie business today. Here is their mission: Handmadeology exists for the purpose of teaching artists how to successfully sell their handmade goods online, and to feature the newest handmade, vintage and supply items found on Etsy. If that isn't enough to convince you that they can help you make money out of making the things you love, then their features on Etsy success and business tips will.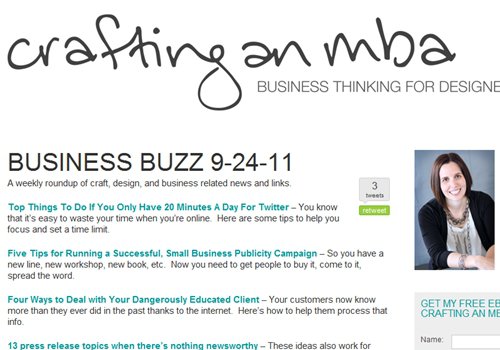 The lady behind this genius of a blog is Megan. She has a successful jewelry line and is an expert when it comes to indie business. For this reason, Crafting an MBA can be considered one of the great blogs on indie business today. Bookmark her blog for great tips on running a small art-related business.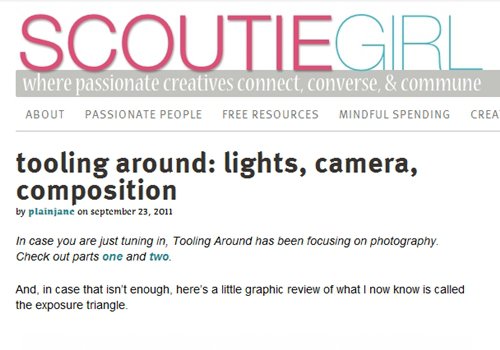 From their page: We see the New Economy – one lead by visionaries, creatives, and right-brained thinkers – as viewed through a "handmade" lens. The rise of indie craft, Etsy, and DIY proves that innovation is alive and well in our world. And we know that you're looking for more than pretty pictures to quench your thirst for new paradigm living. This is a fantastic blog to check out if you are in need of motivation to reach out for indie business success.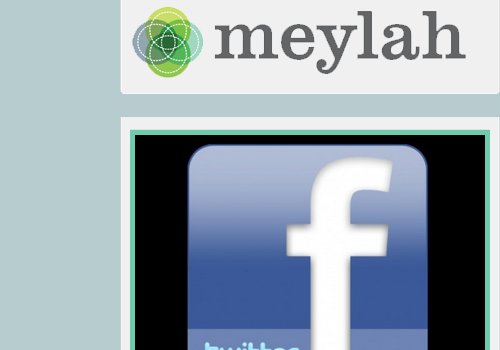 One of the great blogs on indie business today, Meylah is a fantastic resource for managing your small creative business. Read up to know how you can make use of social networking sites, manage your time, and find tools that will help you become more productive.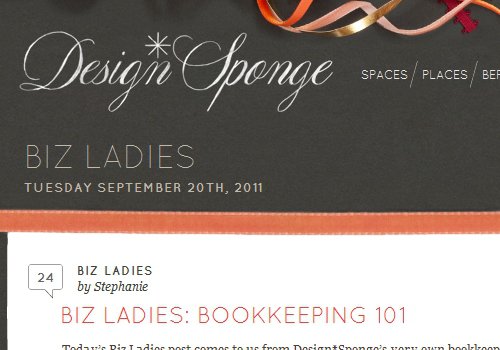 This is just one part of the wonderful Design*Sponge blog but I had to include it. Biz Ladies is a brilliant page that will help you become a better indie business owner. Parts covered are on ethics, finances, branding, managing your employees, social media, and a whole lot more.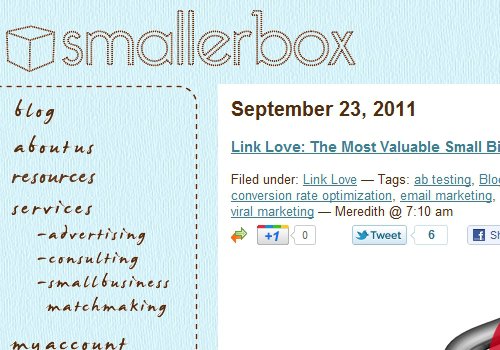 Smallerbox offers services for those in indie business but their blog is also a wealth of information. Bookmark this blog to know everything there is to know about marketing, managing your money, blogging for your business, and keeping your creative juices flowing.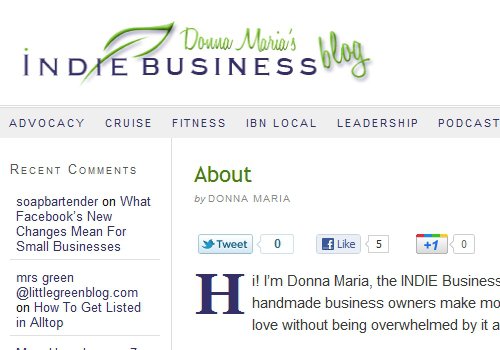 Without a doubt, this is one of the great blogs on indie business around. The genius behind this blog is Donna Maria. She offers brilliant tips on how you can make running an indie business more fun for you. Of course, she also has great posts on advertising, market research, finding motivation, and more.
These great blogs on indie business will help you move from the "wondering if you should sell what you make" stage to actually making it. I hope that you find these great blogs on indie business truly helpful.
Do you follow some of these great blogs on indie business?