Blogs about Blogging are your guides for starting your own blog and experiencing success. If you are a writer and you feel like there must be an audience for you somewhere, these blogs about blogging should get you started. If are you want a new way to boost sales for your business and you think blogging can help you, these great blogs about blogging will show you the way.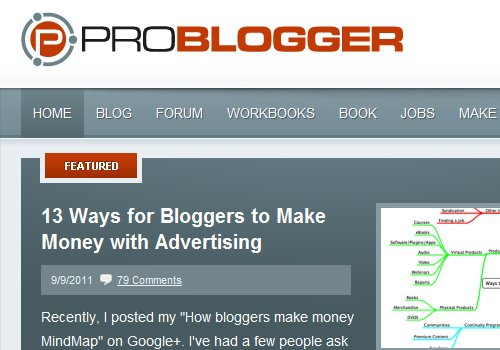 Problogger is not only a great blog about blogging, it is also a fantastic website for writers who want to earn money doing what they do best. Great posts on Problogger include making money using your blog and learning ways to make your blog something that you can be proud of. Problogger also has job listings for those who want to get paid by blogging for other websites.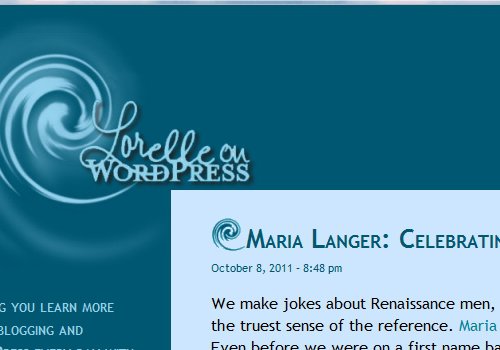 When I first started blogging, this blog helped me a lot. This is one of the great blogs about blogging, especially those who write using the Wordpress platform. Lorelle is a treasure in the blogging community. Her tutorials and tips are invaluable; her passion for helping others, a true gift.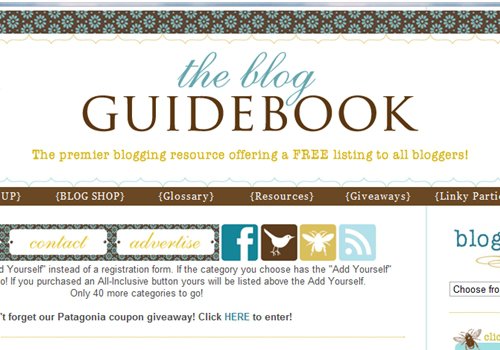 Pretty and full of valuable information, this is most certainly one of the great blogs about blogging today. The Blog Guidebook is managed by two creative ladies. From the blog: Creating a blog whose format is pretty, attractive and a little bit girly. We want to make it easy for you to find answers to those basic blogging questions, when you just need that little bit of extra help. They're not kidding about the attractive part; their blog is total eye candy.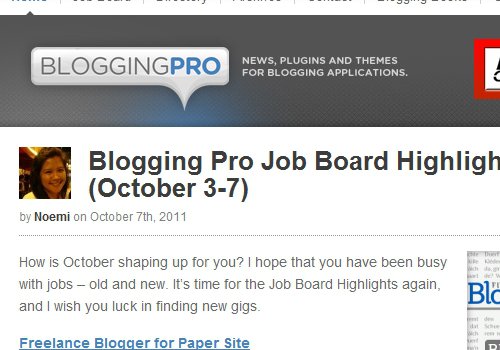 Featuring tips and jobs for professional bloggers, Bloggingpro should be one of your must-bookmark blogs. If you have found yourself confused about how to go about starting a blog or simply what to write on your blog, Bloggingpro is your guide. If you are looking for ways to make your blog shine a little bit brighter, Bloggingpro will help you.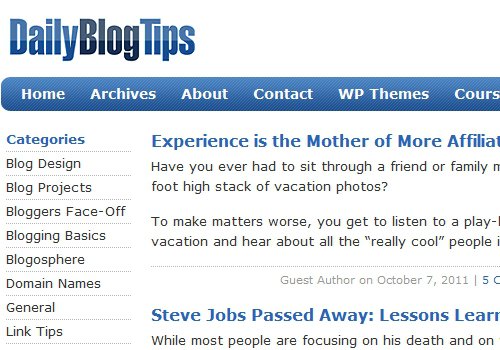 As the blog title suggests, this website gives you tips to make your blog the best that it can be. This is the blog to read if you want to know more about making money with your website, having the best blog design, increasing traffic, using SEO, using social media, and many more.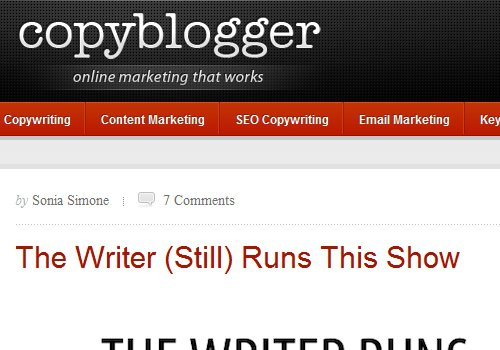 From the blog: Want more traffic, links, subscribers, and a profit-generating website? Copyblogger gives you the solutions you need to succeed. The goal of this blog is to help you get traffic, attract links, gain subscribers, and sell stuff. Really, those who need all the help they can get on starting and managing a successful blog can learn a lot from Copyblogger.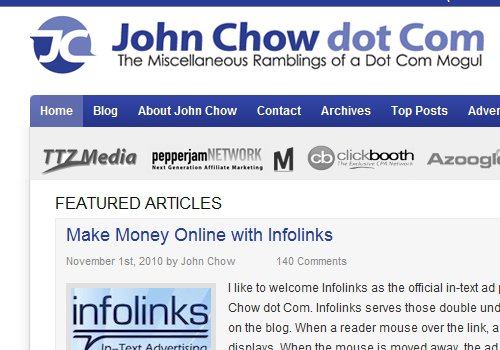 Clear, direct to the point, and full of outstanding information, John Chow is one of the great blogs about blogging that you must bookmark. This blog covers everything you need to know about blogging. From installing the platform you want to getting traffic to making money, John Chow will help you.
Those are some of the great blogs about blogging today. They are your ultimate guides on how to navigate the world of blogging smoothly (and profitably).Click the links and read up, these great blogs about blogging may just be your ticket to earning extra money, gaining new friends, and even finding whatever it is you want to do with your life.
Which of these great blogs about blogging do you love?