If you have to do chores you hate, you might as well find some small way of making them a little more bearable, right? That's exactly why I try to find dishtowels I think are cute… it makes doing the dishes just a little less dreary. If you can relate, keep reading! Here are 7 cute dishtowels, all of them prepared to make dish-doing a little more fun.
---
1

Dish with Me Hand Towel Set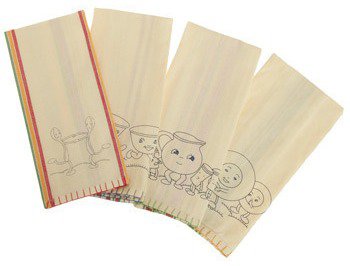 Price: $29.99 at modcloth.com
There's a party in your kitchen, and it's right here on these 100% cotton dish towels. Each of the four towels features retro-inspired dishes having fun together, and each is trimmed in a pretty color. Use them for drying dishes or just decoration.
---
2

Chores Chart Dish Towel in Yellow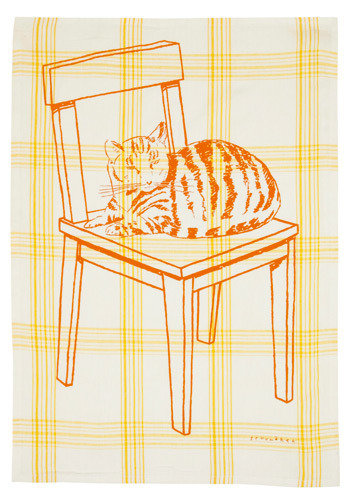 Price: $12.99 at modcloth.com
Enlist the aid of your darling aloof kitty for all of your kitchen chores, and see if she even moves from her chair, like the cute ginger kitty on this towel. The entire towel is hand-woven in India by FABUNDIA of 100% cotton, with a brilliant yellow plaid.
3

Bee Envy Dish Towel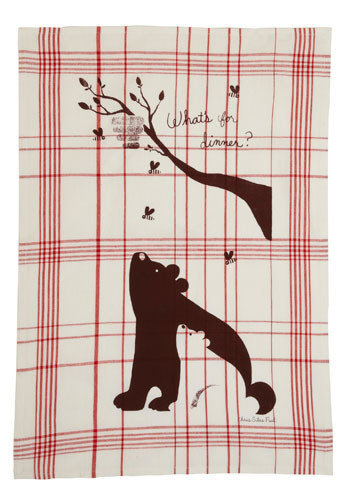 Price: $12.99 at modcloth.com
This towel asks the eternal kitchen question — what's for dinner? Whether the answer is grille cheese with tomato soup or carry-out Chinese, clean up with this adorable bees-and-bear red plaid towel. It's made of 100% cotton , soft and sturdy and ready to clean up your kitchen!
---
4

Mealtime Miracle Dish Towel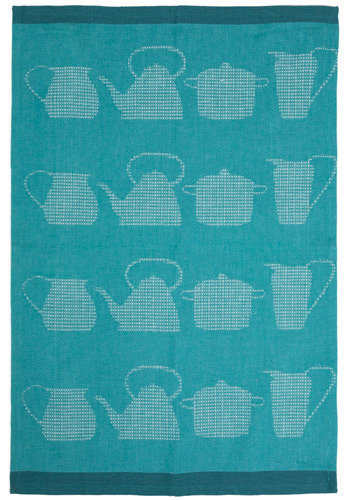 Price: $7.99 at modcloth.com
It's tea-time, and then it's time to clean up. Use this handy towel for both tasks. It's made of machine-washable 100% cotton, and features an off-white pattern of tea pots, sugar bowls, and creamers in a row on a brilliant turquoise background.
---
5

Penciled Primaries Dish Towel Set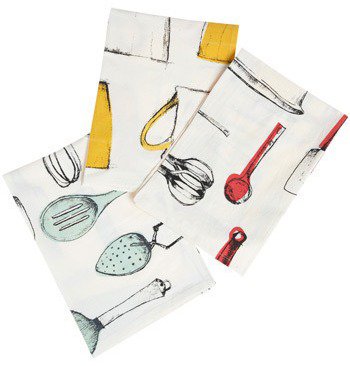 Price: $22.99 at modcloth.com
Brilliant and bold… and beautiful! This set of three towels features on towel in each bright primary color, adding a touch of cheer to your kitchen chores. The yellow has a print of coffee mugs, the blue and red are utensils. Each towel measures 26 inches long and 18 inches wide, and each is made of 100% cotton.
---
6

Kitchen Buddy Towel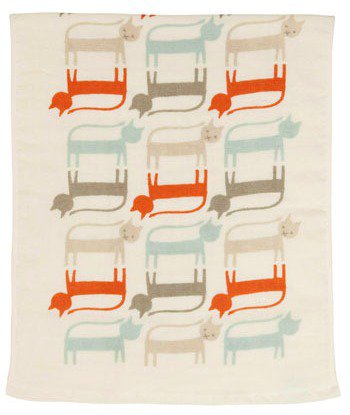 Price: $22.99 at modcloth.com
This is the second dish towel on my list that features our favorite feline friends. This one is also made of 100% cotton for absorbency and durability and softness, and it features rows of sweet kitties in grey, orange and blue. It measures 33 inches long and 13½" wide, ideal for drying dishes or just display.
---
7

Chores Chart Dish Towel in Blue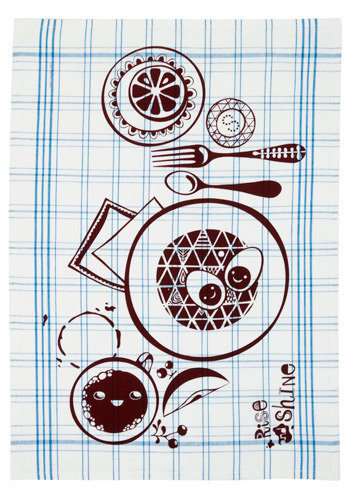 Price: $12.99 at modcloth.com
Here's another cotton dish towel woven in India by FABINDIA and screen-printed here in the U.S. It's a blue plaid background with a darling design of tasty breakfast treats with a timely message — rise and shine! Use it as a placemat to start your day, or as a dish-towel to clean up after.
I'm not saying you'll ever look forward to doing the dishes, but with these cute dish towels, at least you won't be bored! I love the little Chores Chart towels… they're so cute! Which of these darling dish towels do you like best?
Top image source: static3.modcloth.com
---
Comments
Popular
Related
Recent