Hollywood is seeing a new trend and no its not the return of the little black dress, its time for a celebrity****baby boom! Looks like every celeb out there is ready to be a mom! And we have decided to bring to you who we think are the most fabulous of them! Cruel we know but don't you love it! So buckle up and join us as we countdown from the hot to the hottest ****Hollywood moms. Here we go...
49. Molly Parker
Let's start our list with Canadian born, Molly Parker who is best known for her role as Alma Garret in the hit HBO series Deadwood. This earthy beauty and husband Matt Bissonnette had a baby boy in October 2006 who was named William Strummer**.**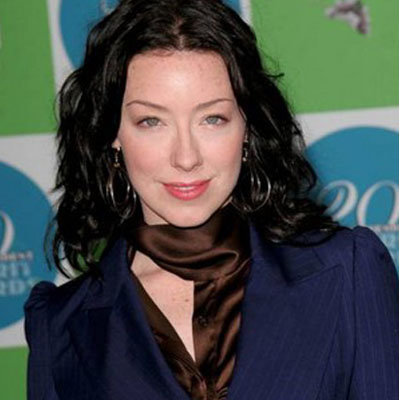 48. Kim Raver
So Kim Raver isn't exactly our hottest mom but we still believe there's something there! Kim had her second child, a boy, Leo Kipling Boyer with husband Manu Boyer. We also loved that she posed for a Vaseline ad when she was seven months pregnant. But somehow we can't help wishing that her gorgeous face would have been a part of the campaign as well.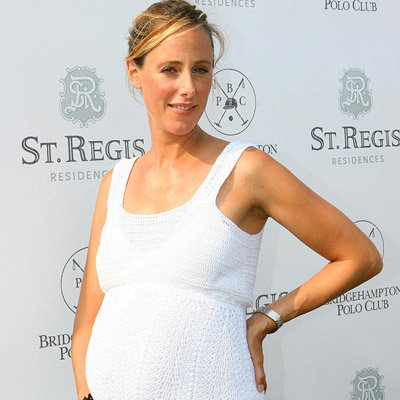 47. Kerri Russel
Keri Russell is a beautiful mom to son River Russell Deary with husband Shane Deary. Kerri is best known for her role in Felicity. We definitely think she's sexy but we also want to mention that we like the long hair better! You're on our list for now Kerri!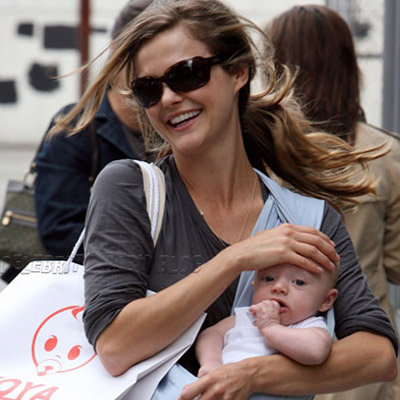 46. Amanda Peet
Amanda Peet is one of our not so recent moms but she's sure as hell pretty with her dark hair and piercing eyes! (We are willing to ignore the fact that she burps in public). Amanda has a baby girl with her screenwriter husband David Benioff and her daughter is named Frances Penn after Amanda's mom. Isn't that sweet!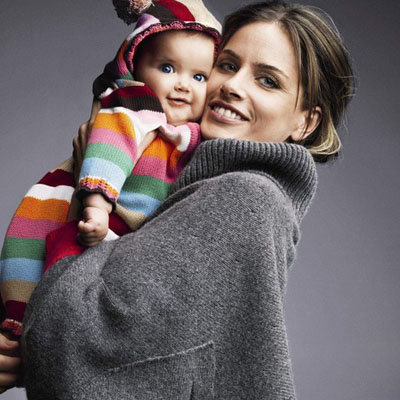 45. Toni Collette
Toni is a tad bit awkward and in a strange way it is this awkwardness that makes her sexy. We also love the mix of sophisticated looks and innocent blue eyes. She is also a brilliant actress by the way. Toni and rocker husband Dave Galafassi had their **first child, a baby girl **named Sage Florence Galafassi in January this year.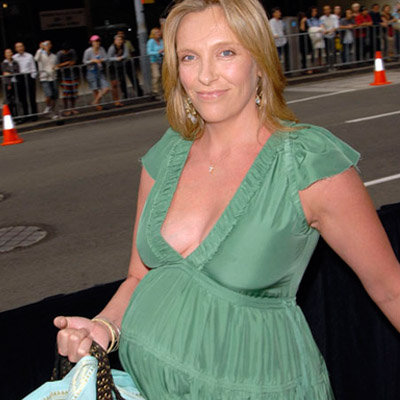 44. Laila Ali
For a boxer, lets accept that Laila Ali is pretty hot! She's pregnant with her first child with ex- footballer husband Curtis Conway. Hopefully she can teach her kid a lesson or two in self defense.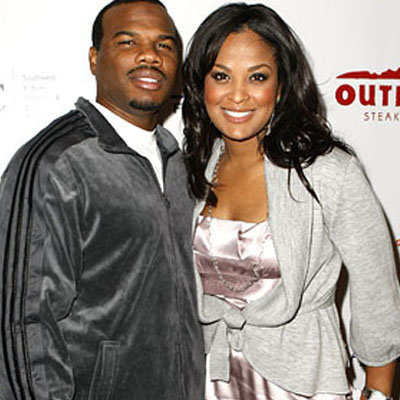 43. Sarah Wayne Callies
Best known as Dr. Sarah Tancredi on the hit television show, Prison Break, Sarah Wayne Callies has a simplicity about her that makes her extremely appealing and pretty. She has a baby daughter with husband Josh Winterhalt. Little Keala was born in July 2007. All of that still leaves us with the most important question: Is she or is she not returning to Prison Break!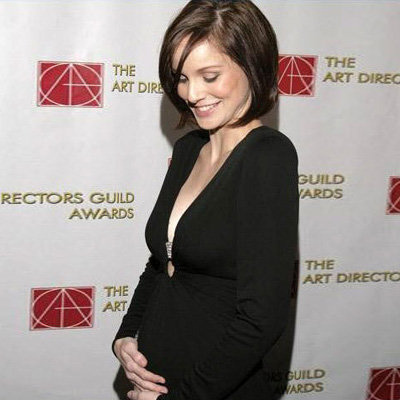 ** 42. Lisa Marie Presley**
It is official, Elvis' little girl is pregnant with her third child, her first with current husband Michael Lockwood. Here's the thing, we know that Lisa Marie Presley has had her issues with weight in the past but we also know that at her best, she is FABULOUS!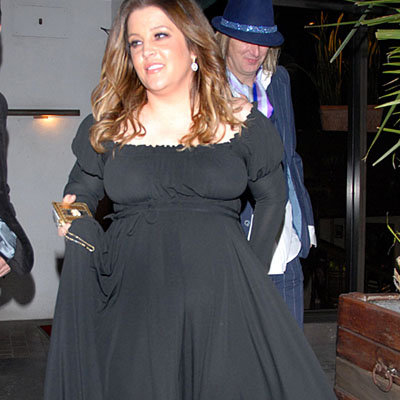 41. Jamie Lynn Spears
It is hard to imagine a 16 year old girl as a mom but it has happened. Jamie Lynn Spears is pregnant with boyfriend Casey Aldridge's baby. We cannot deny that Jamie is as cute as a button and we hope that she can make a fabulous mom. We do wish she would have waited though.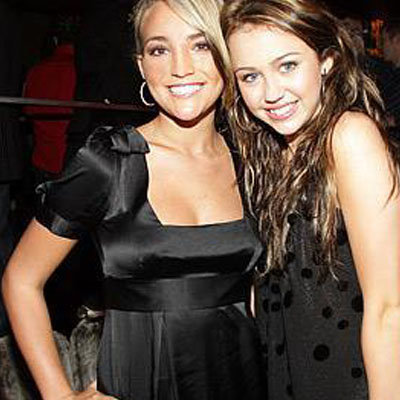 40. Jennie Garth
Former Beverly Hills, 90210 star Jennie Garth is not the tallest star out there but she definitely knows how to work it! This fabulous mom has three girls with husband Peter Facinelli, Luca Bella, Lola Ray and Fiona Eve. Three pretty girls for a pretty lady!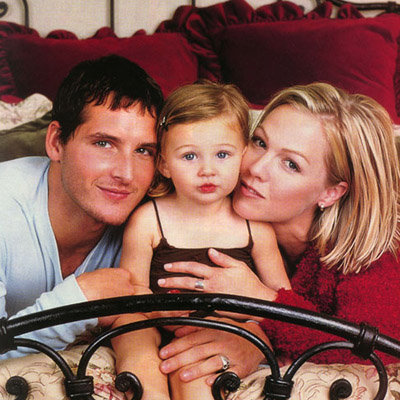 39. Juliana Margulies
Dark hair and piercing eyes? Now if only every nurse looked like that. This former ER star and husband Keith Lieberthal had their first child, a baby boy in January this year. The baby has been named Kieran Lindsay Lieberthal. Fancy eh?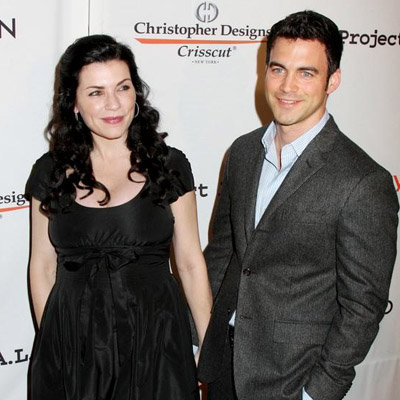 38. Samantha Morton
Samantha isn't your typical Hollywood beauty. She's relatively short but has curves in all the right places and a stunning face to go with it. Samantha and her fiancé Brit Harry Holm had their first child together,a daughter, the second for Samantha in Jan this year. She's called Eddie. We think that's pretty darn cute!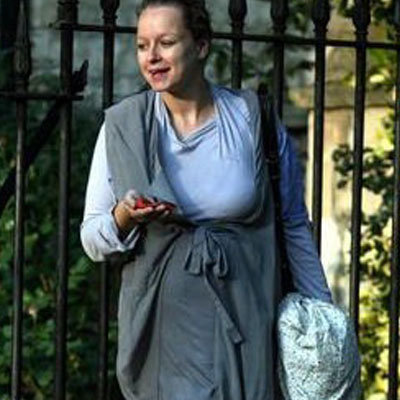 37. Erica Baxter
Australian singer and model Erica Baxter Packer is pregnant and looking fabulous. This will be her first child with husband James Parker who by the way is Australia's second richest man. Wow the fabulousness just keeps on getting better...doesn't it!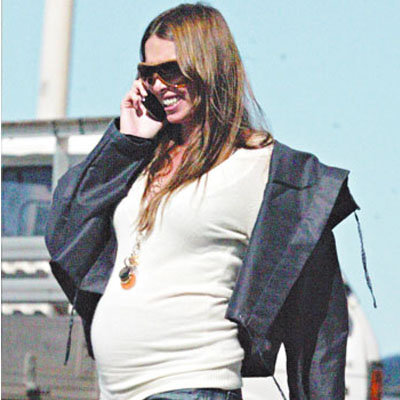 36. Jamie Presley
Jamie Presley is obviously fabulous and sexy and we don't need to tell you why. She has a gorgeous bod, a gorgeous face and has appeared in tons of magazines looking uber hot! Jamie and fiancé Eric Cubiche had a baby boy together in May 2007.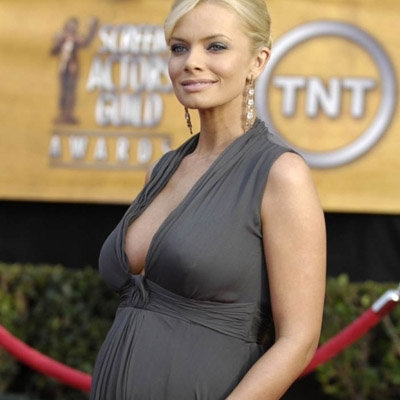 35. Melissa Joan Hart
Melissa is more sweet than sexy but she's so incredibly sweet that we had to have her on here. Melissa has one son, Mason and just gave birth to her second son Braydon Hart Wilkerson this March with husband Mark Wilkerson. We wish them all the luck in the world! Of course, she doesn't need it being a teenage witch and all that….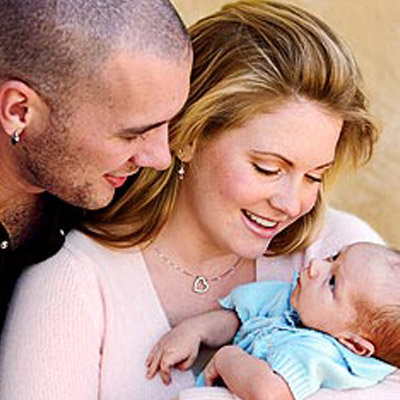 34. Jeri Ryan
Gorgeous blond hair, blue eyes, a sexy pout and velvety curves make Jeri Rayn super sexy. This Shark's star had a baby girl with chef husband Christopher Eme in March this year. The little girl has been named Gisele Eme.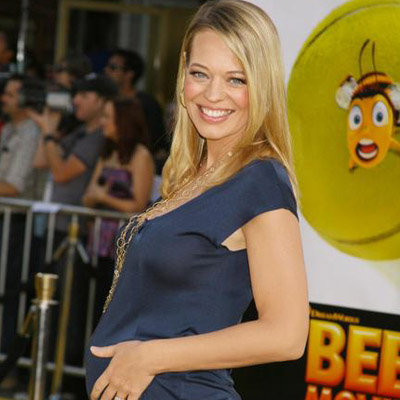 33. Julia Roberts
The ever pretty, ever graceful (umm….expect for that walk) Julia Roberts can light up any room with that smile of hers. Julia has three children, twins Hazel and Phinnaeus and a more recent baby boy Henry Daniel Moder with husband Danny Moder in June 2007.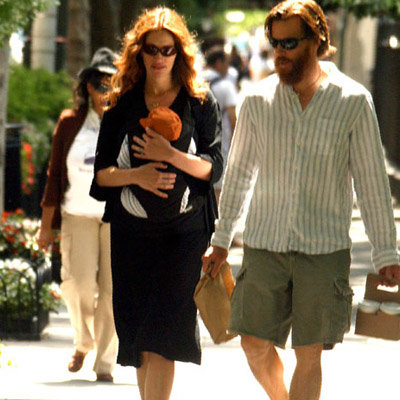 32. Gabrielle Reece
Here's one fact about Gabrielle: She's tall! And she has a pretty face to go with it! She and husband Larid Hamilton welcomed their daughter, Brody Jo Hamilton on New Years day this year. It is hard to find a woman who is athletic and yet incredibly elegant and beautiful. Gabrielle is just that!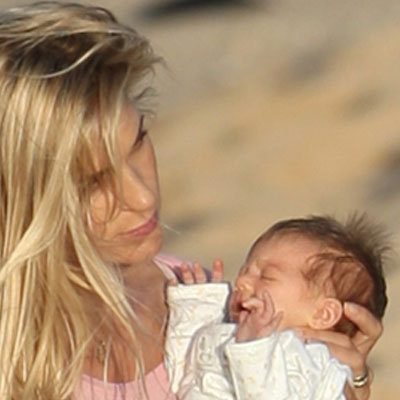 31. Kimberly Williams Paisley
Pretty Kimberly is charming as sister-in-law of Jim Belushi in his sitcom According to Jim. She isn't exactly your oozing sexiness kinda sexy but there's definitely a quiet seductive factor there! Kimberly has a son, William Huckleberry (not exactly the best name) with husband, country singer Brad Paisley.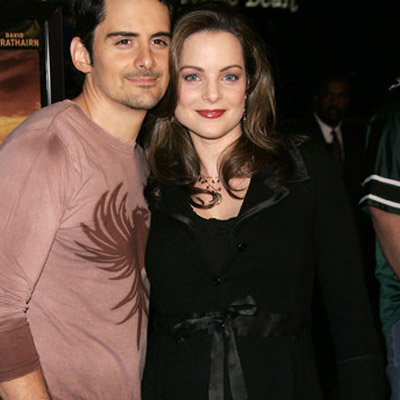 30. Poppy Montgomery
Poppy isn't exactly the biggest Hollywood star there is out there but she is definitely sultry and gorgeous. Montgomery has a baby son Jackson Philip Kaufman who was born in December 2007 with actor boyfriend Adam Kaufman.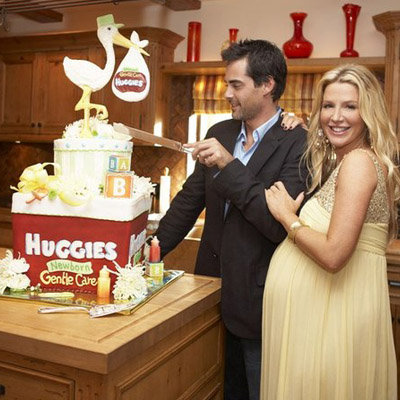 ** 29.Tori Spelling**
With her blonde hair and pretty features, it is really hard to leave this hot mom out of our list. Tori and husband Dean McDermott had their first child together, a son, Liam Aaron McDermott in March 2007. Tori is one of those women who gets better with age and we're lovin' it!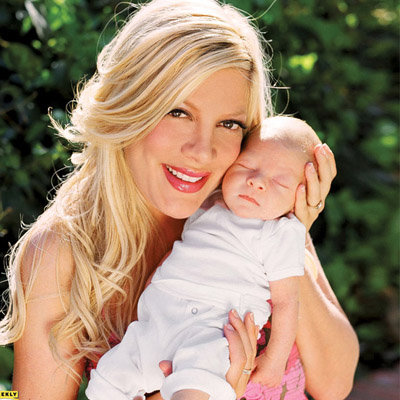 28. Giada de Laurentiis
Giada de Laurentiis has a way of making cooking look oh-so-sexy. Add a bubbly personality to that pretty face and a baby and what do you get? Why a fabulous mom of course! Giada had a baby daughter,Jade Marie De Laurentiis Thompson in March this year with husband Todd Thompson.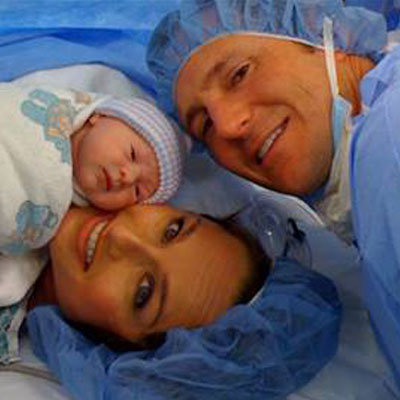 27. Linda Evangelista
Canadian supermodel Linda Evangelista is a long-legged beauty. She is a fabulous single mother to Augustin James Evangelista. Did you know that Linda never actually revealed who the father to her baby is. We love the mystery Linda.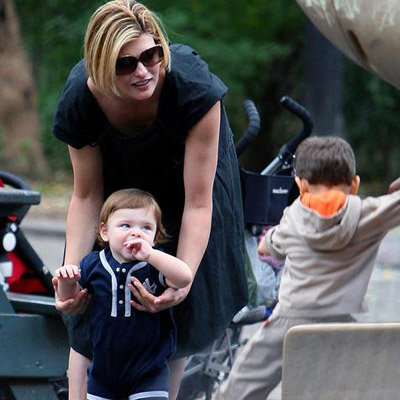 26. Emma Bunton
"Baby Spice", Emma Bunton has a girl-next-door appeal to her along with a Brit accent! She's cute, curvy, perky and we love her. Emma had her fist child, a son, named Beau in August 2007 with boyfriend Jade Jones. Beau by the way means beautiful in French. That really is sweet!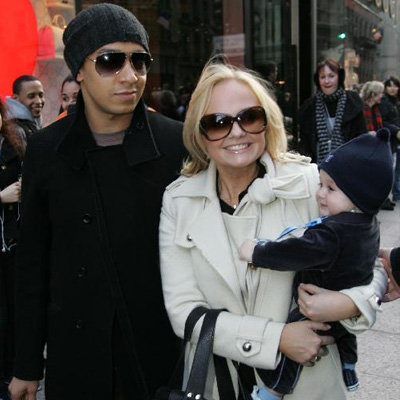 25. Bryce Dallas Howard
Bryce Dallas Howard has an almost ethereal beauty about her with her striking eyes and stunning face. Bryce is m**om to baby** Theodore Norman Howard Gabel with husband Seth Gabel. Stunning mom and brilliant actress….what else does one need to be on this list!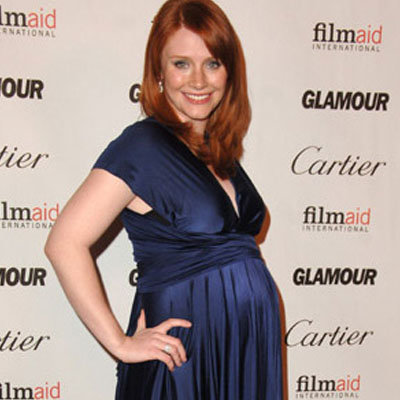 **24. Marcia Cross **
Isn't Marcia just so pretty and elegant. Married to Tom Mahoney, she's also mom to twin daughters, Eden and Savannah who were born in February 2007. We think this desperate housewife is definitely fabulous enough to be on our list! Loving the names by the way.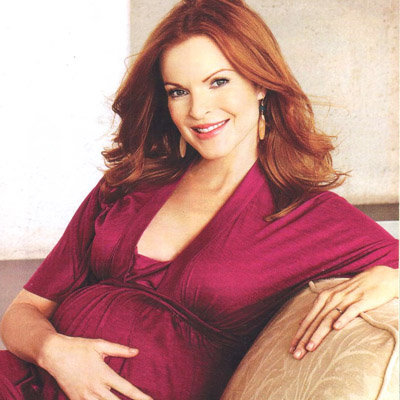 23. Bridget Moynahan
Bridget Moynahan is alluring and curvaceous. This sexy mom has a son who is called John Edward Thomas Moynahan who was born in August 2007. The baby's daddy, Tom Brady and Bridget were not together at the time of the birth but it was really sweet that he made time to be around when John was born. Aw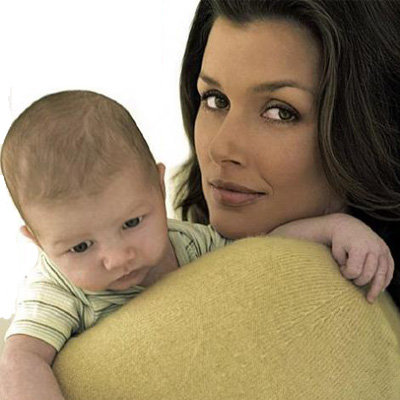 22. Naomi Watts
Naomi is a brilliant actress and so naturally alluring that she just had to be on our list. She is mom to a beautiful baby boy, Alexander Pete Schreiber with partner Liev Schreiber and what can we say but god bless and keep the fab quotient coming!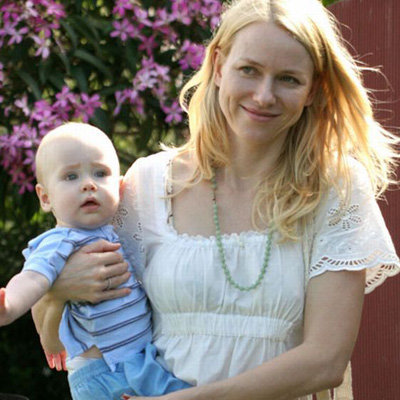 21. Drea De Matteo
We like Drea De Matteo because she reminds us that celebrities are human too. Usually seen sans makeup and the casual jeans and a t-shirt, Drea De Matteo can transform to a serious hottie just as easily if she wants to! This former Sopranos star has** a little baby girl**, Alabama Gypsyrose with boyfriend Shooter Jennings. We're not exactly digging the name but we do dig her!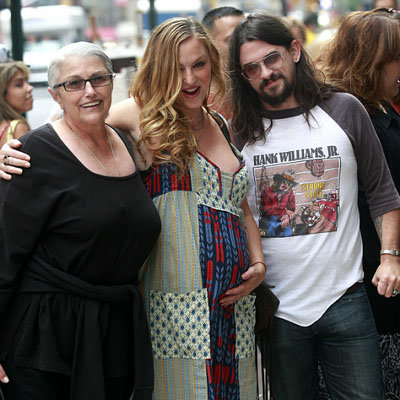 20. Jacinda Barrett
She is also Australian, tall, and pretty as a picture. Jacinda and husband Gabriel Macht had their first child, a baby daughter, Satine Anais Geraldine Macht on August 20th 2007. Jacinda's still trying to make her way to the top of Hollywood but that doesn't make her any less stunning!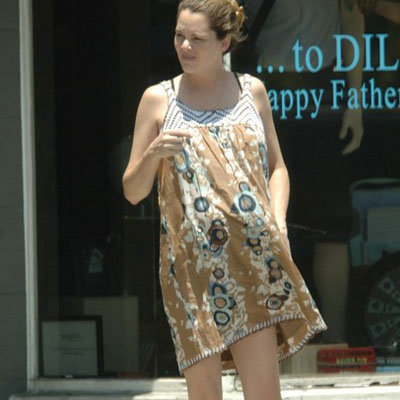 19. Isla Fisher
Isla Fisher is as cute as a button with her petite body, pretty face and that striking red hair. She almost has a teenage charm about her. But, lets not forget that this pretty lady is also** a mom to baby girl Olive** with fiancé Sacha Baron Cohen.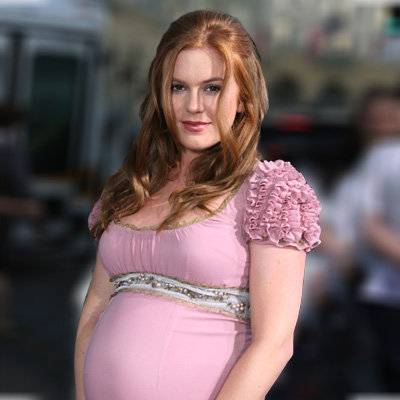 18. Aishwarya Rai
Among the pregnancy rumours that has been floating around for quite some time that hasn't been confirmed yet is that of Indian born, world-renowned beauty, Aishwarya Rai. Whether it is true for now or no, we just know that Aishwarya is someday going to **make an absolutely beautiful mom!
**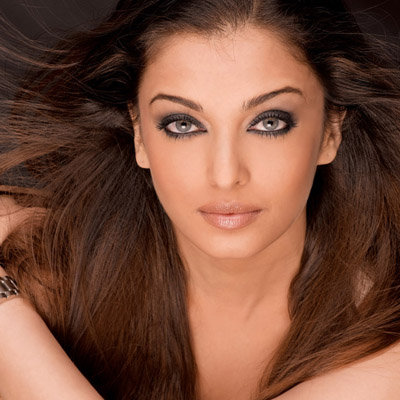 17. Cate Blanchett
Curvaceous Cate is currently pregnant with her third child, due anytime now. The daddy is her Australian playwright husband, Andrew Upton. She is gorgeous and has already mesmerized us with her acting skills and we know she is a great mom. There's nothing else left to say.Welcome to the list Cate!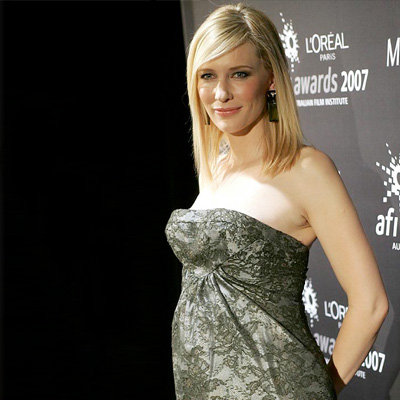 16. Mila Jovovich
Lets establish that Mila Jovovich exudes so much sex appeal that you simply cannot bypass it! Maybe the fact that she was once a supermodel helps. She has a baby daughter, Ever Gabo Anderson with Paul Anderson. The story behind the name? Well "Ever" is originally a Scottish boy's name (you heard that right) and represents the Scottish blood that Paul carries and Gabo is a mixture of her parents' names. Beauty and brains? You go girl!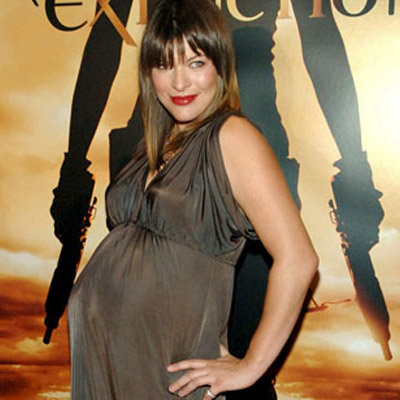 15. Fergie
There are rumours floating around that Fergie is pregnant with her first baby with fiancé Josh Duhamel and Fergie has only rejected every one of them so far. But you never know! We love her attitude and we love her style and hell yeah she's hot! Sure she's a little over the top sometimes but motherhood is exactly what she needs to bring that balance in her life. We think she is going to make one gorgeous mom!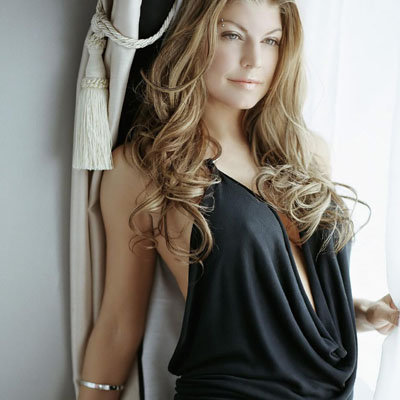 14. Eva Herzigova
Former Wonderbra model, Eva Herzigova has been compared to Marylin Monroe on a number of occassions. Need we say more? Eva has a son, George Marsiaj Herzig with Italian boyfriend Gregorio Marsiaj. Czech AND Italian genes? Is little George lucky or what!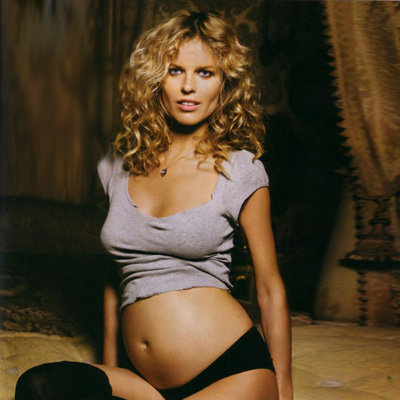 13. Christina Aguilera
Let us start off by saying that this "Dirty" girl has definitely cleaned up her act and how. Christina has blossomed into one beautiful woman. And now she's a mom!!! She had her first baby boy, Max Liron Bratman with Jordan Bratman in January this year. If all that's not enough to put her on this list, remember the cover of the Marie Claire issue where she looked stunning tummy et all.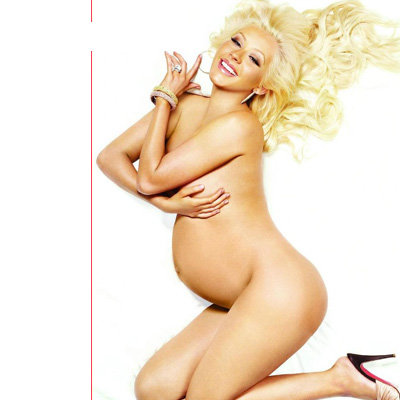 12. Nicole Richie
This once wild child is now mom to baby girl, Harlow Winter Kate Madden with boyfriend Joel Madden. We always thought she was pretty darn hot and now we also think she is a fabulous young mom! Ofcourse, motherhood has its responsibilities and we know (and hope!) that she will do a great job!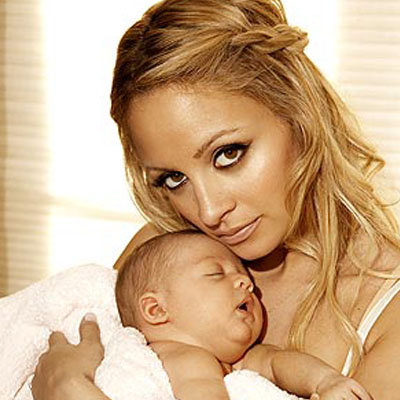 **11. Heidi Klum **
We just had to have Heidi Klum on our list! She is so gorgeous and yet so down to earth and funny that you have got to love her. But let's not forget, she's on this list because she is a fabulous mom! She is a mother to three, including Leni, Henry Guenther Ademola Dashtu Samuel and her youngest son, Johan Riley Fyodor Taiwo Samuel. This supermodel thinks having children is almost addictive and when you're that good at it why not!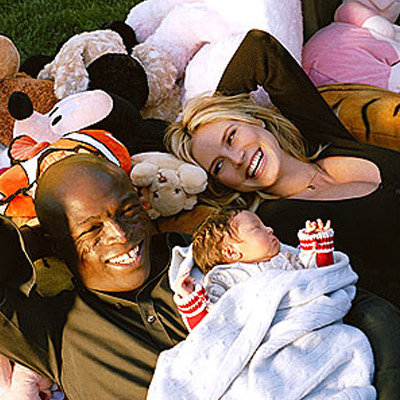 10. Nelly Furtado
After rumours, tabloid reports and endless confusion comes the truth! And the truth is that this deliciously attractive singer is pregnant with her second child with fiancé, Demacio Castellon. By the way, the pregnancy is adding more than a couple of curves to this otherwise slender star and the result? Super Sexy!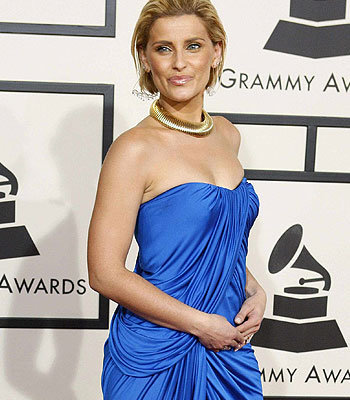 9. Jennifer Lopez
Voluptuously gorgeous Jennifer Lopez and singer-husband Marc Anthony** had twins in February this year**. It was Jen's first pregnancy and might we say she did a fabulous job of looking beautiful right throughout. The twins are named Max and Emme. A boy and a girl…awww isn't that perfect!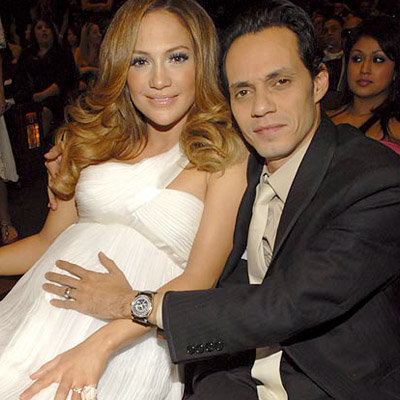 8. Brooke Burke
Hot momma Brooke Burke gave birth to her fourth baby, a son this time in March of this year with husband David Charvet. After considering many names, she finally picked Shaya which means "god's gift" in Hebrew. That's adorable. By the way are you wondering how she could possibly have that body after four babies? We are too!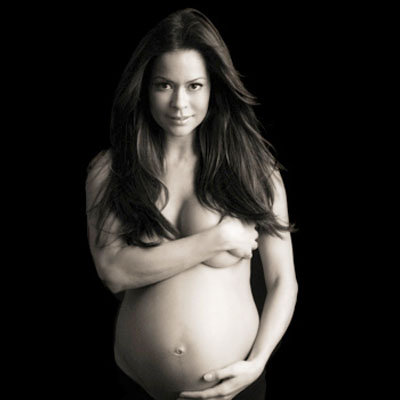 7. Gwen Stefani
Quirky and pretty Gwen is pregnant with her second child with husband Gavin Rossdale. We hear she is absolutely delighted to be a mom once again! And we are delighted to have her on our list. She totally looks like the super hot, super fun mom! Doesn't she?!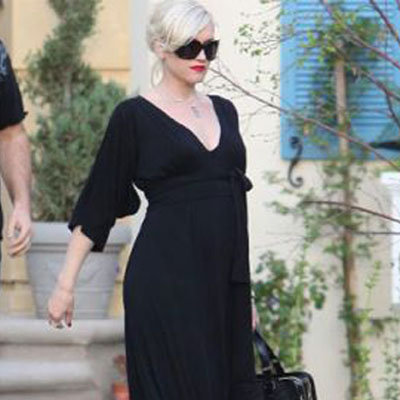 6. Halle Berry
Gorgeous Halle Berry and her even more gorgeous model boyfriend Gabriel Aubry had their first child together in March of this year. The baby is named Nahla Ariela Aubry. From what we hear, "nahla" is Arabic for drop of water. Interesting huh? By the way, we love Halle on the cover of the February issue of InStyle in a beautiful one shoulder white dress, hands resting on her prominent tummy. Way to go Halle!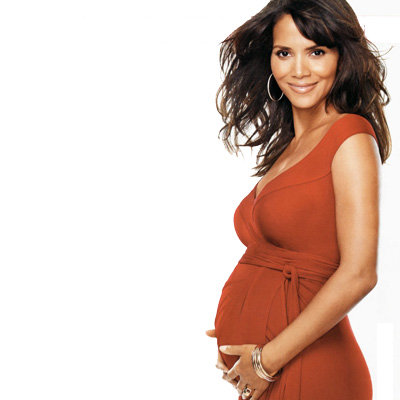 5. Salma Hayek
Latino bombshell, Salma Hayek makes for one yummy mummy! Hayek gave birth to her daughter, Valentina Paloma Pinault in September 2007. The daddy of the baby is Francois- Henri Pinault, CEO of PPR which by the way means that he owns Gucci, Yves Saint Laurent, Sergio Rossi, Bottega Veneta, Bédat & Co, Alexander McQueen, Stella McCartney, and Balenciaga. Lucky little Valentina! Hayek has done a fabulous job of losing the baby fat and is looking as hot as ever!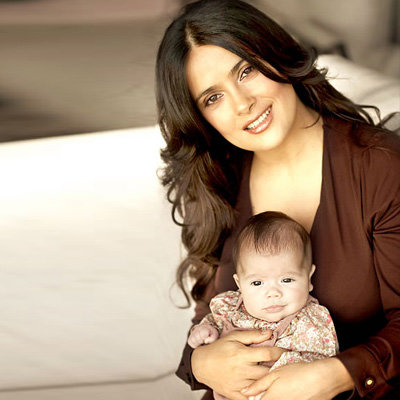 4. Nicole Kidman
The ever gracious, ever beautiful Nicole Kidman is pregnant with her first biological baby with husband Keith Urban. After having had trouble with having a baby in the past, we can only wish her the greatest of luck and hope that she has a beautiful, healthy baby.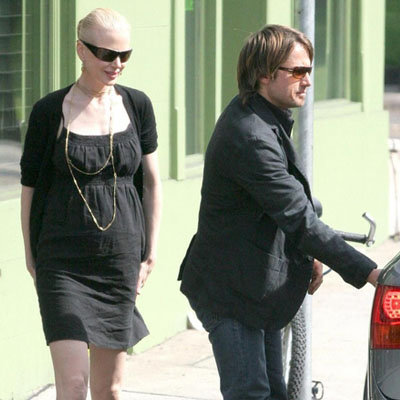 3. Alessandra Ambrosio
Smoking hot Victoria's Secret model, Alessandra Ambrosio is pregnant. The father-to-be is her long time boyfriend Jamie Mazur. We are not going to say much except that Alessandra is looking as stunning as ever even with the baby bump. Jealous? Yeah we feel the exact same way!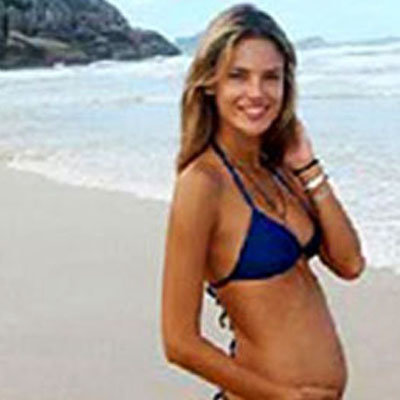 2. Jessica Alba
Its true! Pretty lady Jessica Alba is having her first child with boyfriend Cash Warren. And she has never looked prettier. We have heard stories about bad mood swings but hey pregnancy was never easy! And we're sure Cash has been as supportive as ever! We cannot wait to see her baby!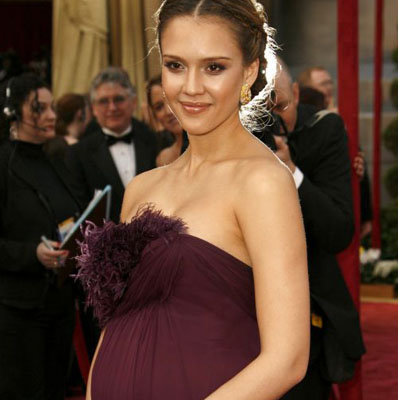 1. Angelina Jolie
There are two things that we love most about Angelina. One being the obvious: she is BEAUTIFUL and the other that she is a great mom! And now this mom to four is pregnant with her second biological child with her partner Brad Pitt (time for the howls ladies!). We just have one thing to say, pregnant or not, she is one super hot mom. In fact, we think that she is the hottest mom around and so we are going to put her on number one on our list!