I'll let that funny **quotation **speak for itself.
"There are two motives for reading a book: one, that you enjoy it; the other, that you can boast about it."
Bertrand Russell
In today's world where audio books and Kindle **are the 'in' thing -it's still refreshing to see men and women who are actually carrying a **hardbound **copy or a **paperback **edition of their preferred reading material. That's why its always interesting to look at the **titles of the books of those who are lugging the heavy things around -and just can't seem to stop reading them.
If you're looking for a book **to **drag **around for that **smart-ass look, here's All Women Stalk's top 10 smart-alecky books list. Read on!
---
by Cambridge Women's Pornography Cooperative
Photos by Susan Anderson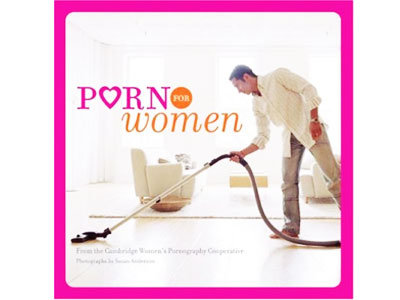 Don't be fooled by the title of this **book **-and don't be ashamed to lug it around, either! This 96-page book is the result of **Cambridge Women's Pornography Cooperative'**s study as they asked women "What really, really gets you hot?
What I found inside was truly erotic … pictures of shirtless men in a variety of unusual and strangely sensual positions, such as vacuuming, dusting, cooking, ironing, and even cleaning the cat box! Oh my, is it getting hot in here?!
Chrysta
Hilariously true, extremely sexy and a **woman's must have is how readers described "**Porn for Women".
---
by Andre de Guillaume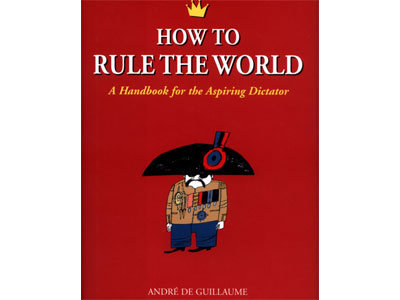 According to Razor, this book is a "**comical dig at global politics**". Readers found this 144-page paperback **to be a historically informative yet **hilarious **book. And if you want to have that **smartass look, what better book to carry around than one which teaches you how to rule the world, right?
---
by Ed Polish and Darren Wotz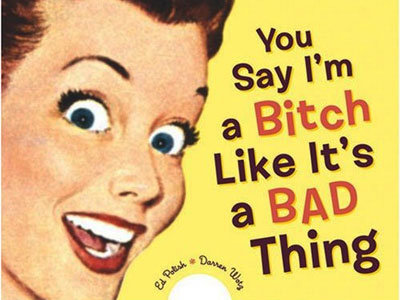 The title alone is a typical smartass comment. Amazon describes this book as a cranked-up collection of affirmations for mommies on the edge, self-styled divas and domestic goddesses everywhere. Definitely a good read!
Bold and defiant like the women profiled between its covers, YOU SAY I'M A BITCH LIKE IT'S A BAD THING is a cranked-up collection of affirmations for mommies on the edge, self-styled divas, and domestic goddesses everywhere.
Efrainhp
---
by Anne Taintor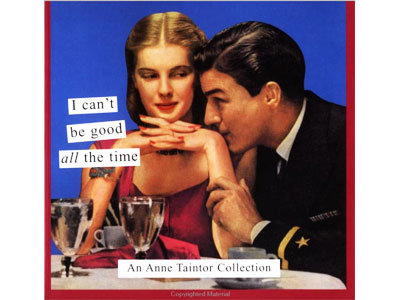 This hilarious 112-page paperback is a collection of Anne Tatintor's wildly popular artwork, which celebrates the 'pleasures **of being bad in a **good girl's world'. Now that's something that most of us would want to relate to!
---
by Nina Garcia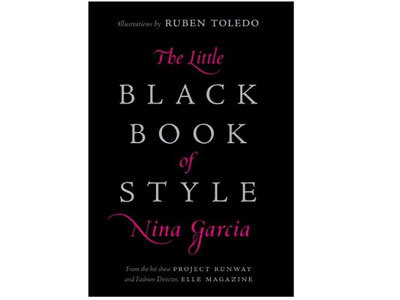 Nina Garcia is a fashion director at Elle magazine. This 160-page book is her take on the 'essential **rules **for **fashion **that every **woman **should know'.
A fun read that actually makes sense. A fabulous gift for the young or for yourself if you've been stuck in a rut for too many years and need to find a new path. Worth reading if you find yourself having to pass some time at Barnes & Noble on a rainy afternoon.
Gaia, the non-blonde
---
by Mardy Grothe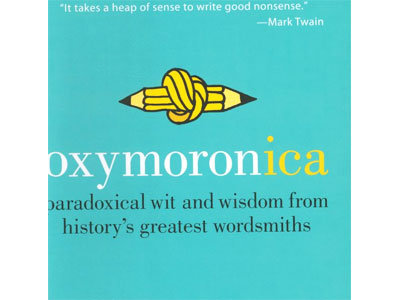 Oxy-what??? was the first reaction I had upon reading the title of this book. 256-page long, this book wittily explains the truth behind quotations like "**Marriage is lonelier than solitude**." Read it and learn what oxymoronic **insults are all about. Top-rated **funny!
---
by Karen Scalf Linamen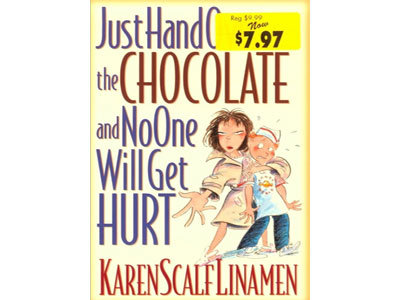 Ramona Cramer Tucker, executive editor of Virtue magazine, describes the author as someone who provides help, **hope **and **humor **to aid you in everyday life. **Cheeky **title too, don't you think?
I'm finding the book a real encouragement and although this blog isn't to promote anything, I would actually recommend this book to all women who struggle sometimes. Karen is easy to read and quite funny. She is honest about her struggles and doesn't pretend to have all the answers, which I like!
Narelle
---
by David Wells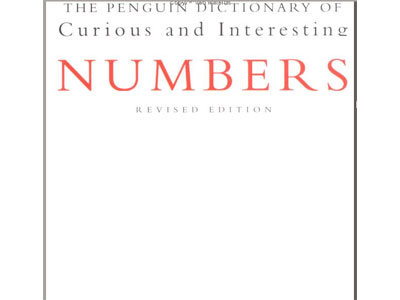 Whether or not you liked Math **in college, this book will give you a fresher **perspective **on how the world's most interesting **numbers **are known. If you have kids or if you are working with **kids **-you will definitely have a blast with this 256-page charmer from **David Wells.
---
by Sandra King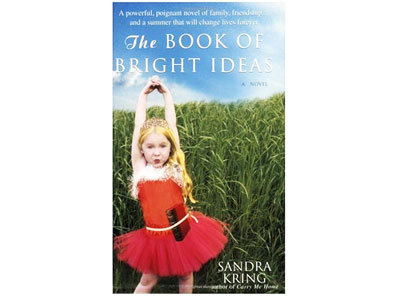 "**The Book of Bright Ideas**" is a 320-page book which is a long, satisfying **read. It's the story of 9-year old Evelyn **"Button" Peters **and her fiery older sister **Freeda. This is definitely a can't-put-down book!
Have you ever had someone in your life - just for a short time - who made a change in you? Who helped you see things in yourself that you didn't know were there? And even when they left your life, and you reverted back to the same old you, a little bit of that change still remained? That's the essence of this book.
Lynne
---
by John M. Shanahan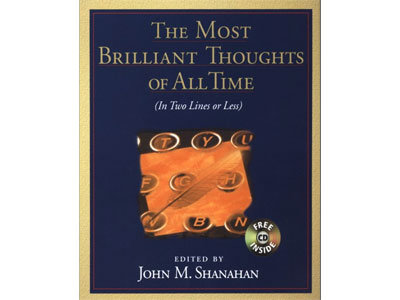 If you're fond of quoting the geniuses **(like I did at the start of this post) -then you will surely be delighted with this 336-page gem of a book by **John M. Shanahan. It's a collection of the most 'profound and provocative **wit and **wisdom **in the English language, in two lines or less'. Talk about being a **smartass!
Photo by bdmckeown
More
Comments
Popular
Recent