I've listed the 10 best celebrity single moms I could think of. Each of these ladies juggles motherhood with the hectic life of being a famous lady. They have all proved it is possible to raise a child in a healthy environment, despite the constant onslaught of tabloid rumors and hubbub.
---
10

Teri Hatcher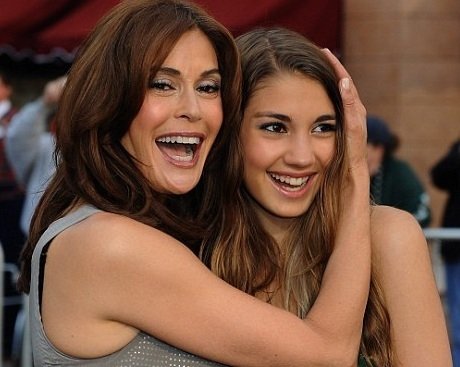 Photo Credit: celebbabylaundry.com
Known for her role as Susan Mayer on Desperate Housewives, Teri is also a mother to her daughter, Emerson Rose. Jon Tenney is the father of Emerson. He and Teri divorced in the early part of 2003 and Teri has been caring for her daughter on her own since.
9

Denise Richards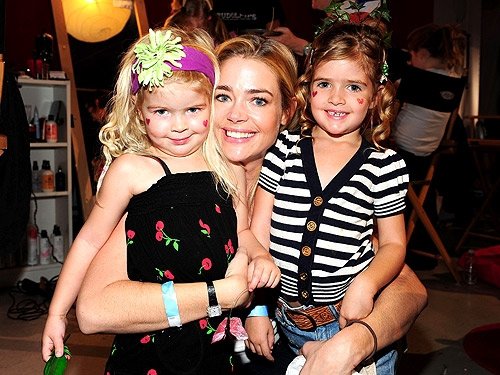 Photo Credit: socialvixen.com
Denise does her best to keep the tabloids from harming her children. Lola and Sam are the daughters of Denise and her ex-husband Charlie Sheen, so there is always media to protect the children from. Making the occasional guest appearance on television shows, making movies, and being a mother for two little girls keeps Denise busy. With an ex like Sheen, whose antics are becoming more flamboyant, it is easy to see why she is one of the best celebrity single moms.
---
8

Sheryl Crow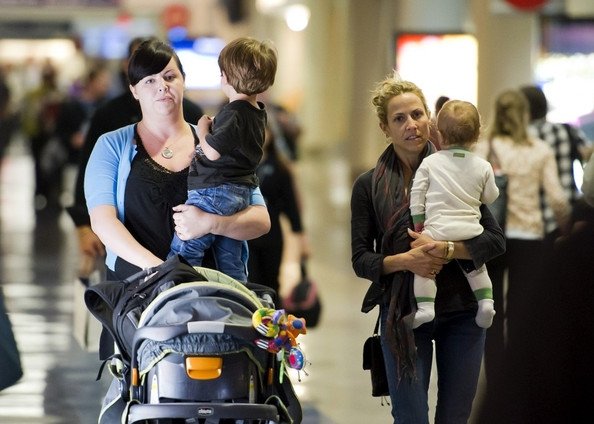 Photo Credit: zimbio.com
Sheryl has two sons, Levi James and Wyatt. Both of her sons were adopted solely by Sheryl and they all live happily on a large farm in Tennessee. She's battled breast cancer, starred in a number of films, compiled many albums, and even written a book.
---
7

Liv Tyler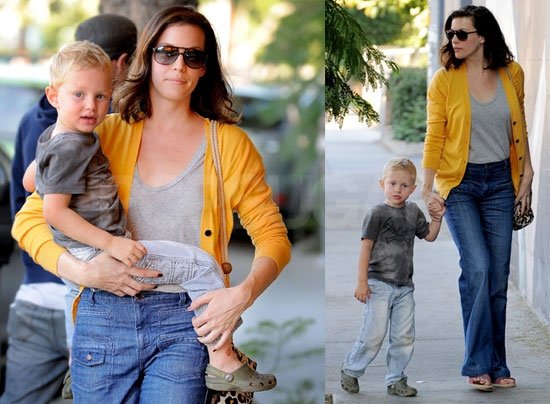 Photo Credit: popsugar.com
Liv and her son Milo, whose father is Royston Langdon, do very well on their own. She continues to be active as a supporter of UNICEF, as well as other charitable events. Despite her busy schedule, Liv still finds time to make movies once in a while and spend lots of time with Milo.
---
6

Kate Winslet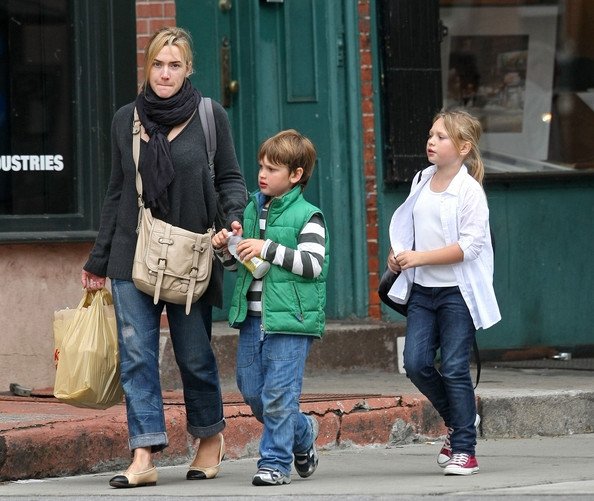 Photo Credit: zimbio.com
Kate has a daughter from her marriage to Jim Threapleton and a son with Sam Mendes, whom she is currently separated from. Mia and Joe's award-winning mom has been a single parent for a little more than a year now, but she seems to be doing very well at it. She is one of the best celebrity single moms out there.
---
5

Mary-Louise Parker

Photo Credit: babble.com

Mary-Louise is best known for her role on Weeds, but she is also known as 'Mom' to two children. She raises William and Caroline both on her own. William Atticus Parker's father is Billy Crudup and Caroline Aberash Parker was adopted from Ethiopia.
---
4

Halle Berry

Photo Credit: en.nkfu.com

Halle and her ex boyfriend, Gabriel Aubry, split up in April of 2010. They had a little girl in 2008, which Halle is raising on her own. Nahla and Halle do lots of things that non-celebrity moms and daughters do and Halle states that she loves motherhood to the fullest. Her behavior during her custody struggles with Aubry prove why she is one of the best celebrity single moms.
---
3

Michelle Williams
Photo Credit: sunrainey.com
After the death of Heath Ledger was publicized, the world began to focus on Michelle and the little girl she and Heath had together. Matilda has been provided with a very normal childhood, despite the fame of both of her parents. Even though Heath isn't around physically, Michele and the rest of the family keep his memories alive and pass on all they can to Matilda through stories about her father.
---
2

Sandra Bullock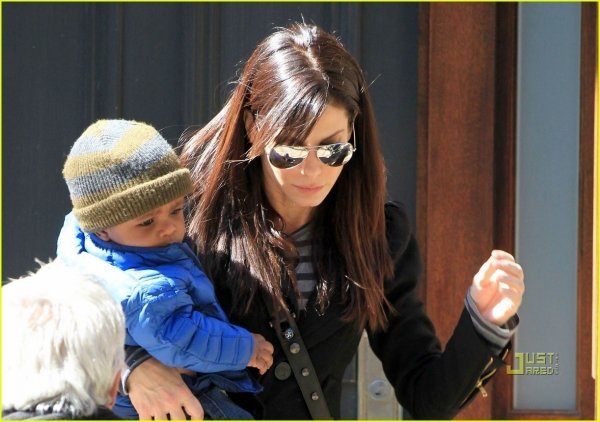 Photo Credit: fanpop.com
This lady has been through quite a bit of mental and physical trauma and drama that would last anyone more than a lifetime. She and her ex, Jesse James, started the process of adopting Louis Bardo Bullock before the crazy divorce began. However, it's Sandra who now has sole custody of the little boy.
---
1

Reese Witherspoon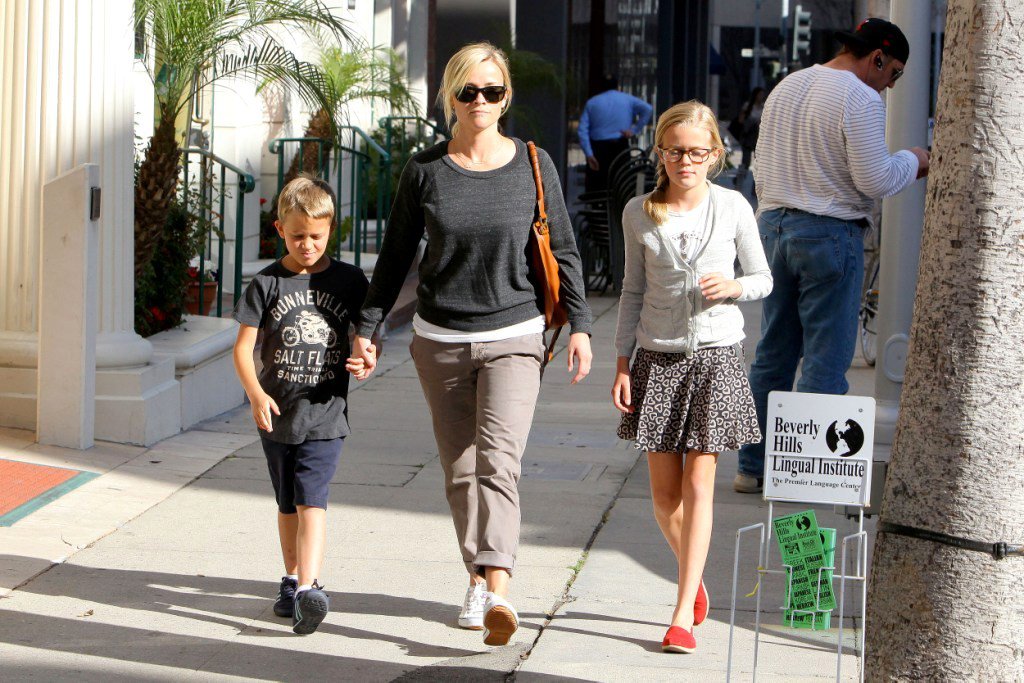 Photo Credit: hollywoodoncrack.net
Reese has two children, Deacon and Ava, whom she raises with joint custody by their father, Ryan Phillippe. No financial assistance is provided by Ryan and the couple has been divorced since the fall of 2007. She continues to be in at least one movie each year and still does the mom thing very well. Reese is also very involved with quite a bit of charitable work.
Single moms have it tough these days. It really doesn't matter what your job is, whether you are famous or not. Which of the 10 best celebrity single moms listed above do you think doesn't get enough credit today?
Top Photo Credit: donafilo.files.wordpress.com
---
Comments
Popular
Related
Recent