Nothing is constant in the world of celebrities, least of all their looks and if you are as celeb-obsessed as I am, you will enjoy these four celebrities and their brand new haircuts. Ready? Here we go:
---
1

Katy Perry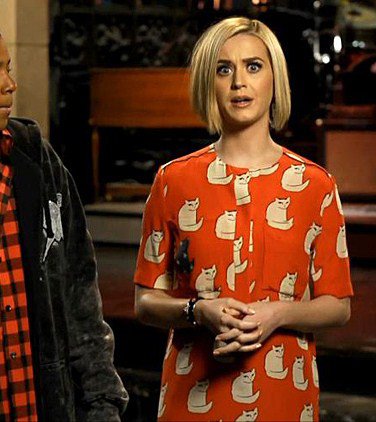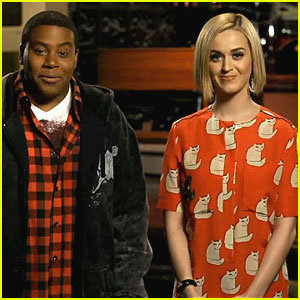 Katy Perry is the queen of versatility and I love how she's brave enough to try something drastically different every couple of months (I bet her hair would disagree). Here she is, looking super cute in a blond bob in a promo for her upcoming episode of SNL. Love the hair! Love the Victoria Beckham dress! Btw, ask your colorist for a "honey blonde" if this is the shade you want.
---
2

Taylor Swift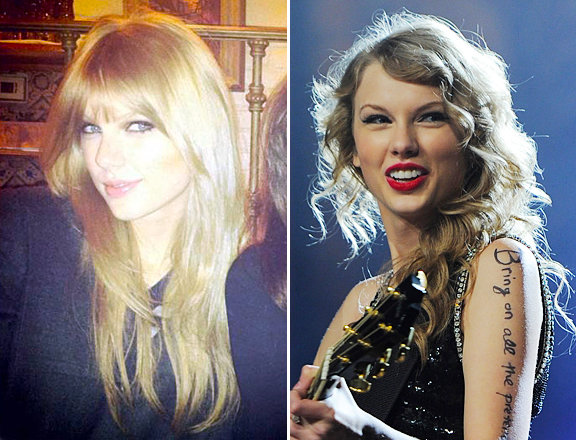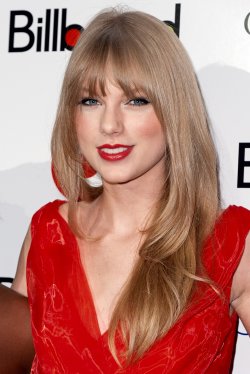 Hallelujah! I'm so glad that Taylor has finally done something different with her hair. Don't get me wrong, she's a pretty girl but I was so tired of the curls and those bangs are like a breath of fresh air! Apparently, she was at a photoshoot where they wanted to try clip-in bangs but Taylor suggested that they just cut it instead. Great move! I wonder how she's going to style those bangs with her naturally curly hair. Guess we'll just have to wait and watch.
3

Kellan Lutz

Call me prejudiced but I think Kellan Lutz looks divine regardless of what he's wearing or what his hair looks like. So I thought his mohawk instead of a mustache for Movember was pretty darn hot, even though I'm not a mohawk kind of girl: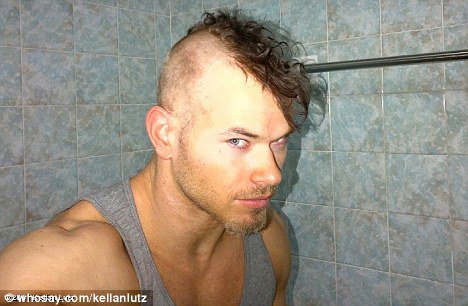 But that didn't last long. Two hours later, the mohawk was gone, as was all his hair. I actually think he makes a yummy bald man. What do you think?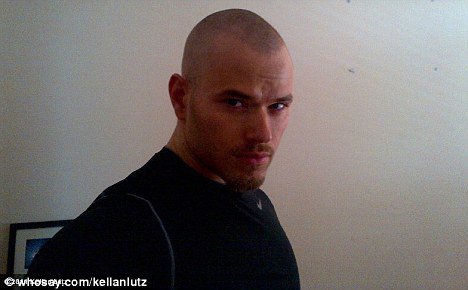 ---
4

Shakira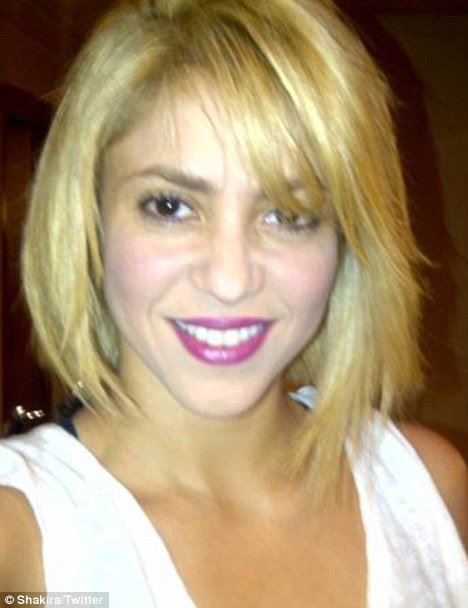 This is definitely my least favorite of the four celebrity haircuts. The choppy bob makes her older somehow. Maybe she's just one of those women who look better with longer hair or maybe it's just a bad picture. Either way, I hate it!
So which of these brand new celebrity haircuts did you like best?
[polldaddy poll=5743014]
---
Comments
Popular
Related
Recent