Gossip Girl is one of the TV shows I have remained loyal to for years, despite the decline in storytelling the last couple of seasons. Perhaps it gets boring when Chuck and Blair are together? But I will not speculate on that. I will admit, however, that I have kept watching this show for the styling inspirations. Say what you will about the selfishness of Serena or Jenny's immaturity or Blair's social climbing ways but the cast are always prettily dressed up; almost every scene is an explosion of outfit love. And judging by these photos, the next season will be just as fab.
---
1

Serena in Paris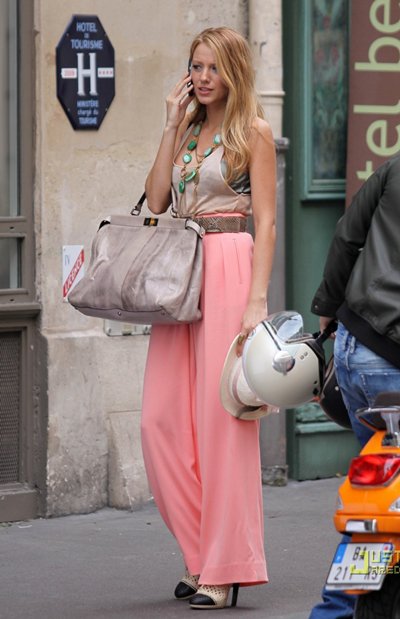 I love the colors of this outfit. There seems to be something off with the flare and length of the pants and the unnecessary display of brassiere but the colors are totally yum. Wonder what adventures will the girls get into in Paris...
---
2

B and S and the City of Love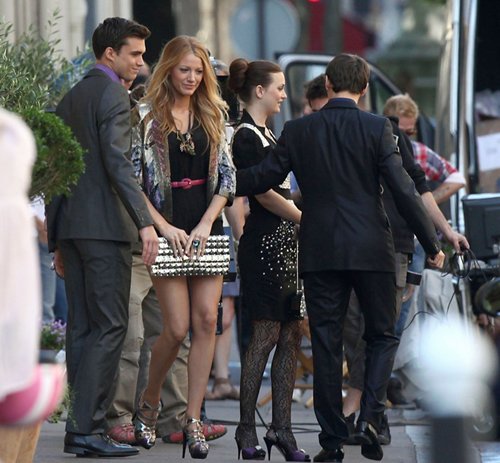 Well, it looks like they scored themselves some hot dates! Blake's legs are looking gorgeous as per usual and Blair got this scene covered with her high-fashion choices. Oh yeah, Serena is holding a clutch in this photo. In other words, her romper is so short, it's insane.
3

Tourist Serena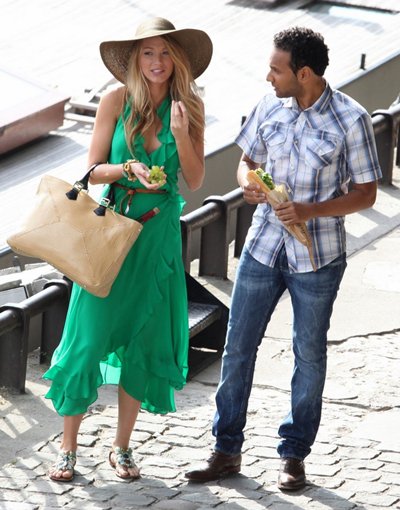 Is it just me or does Serena dress up more prettily when she is on vacation? In New York, she just seems to have the casual ensembles that do not look casual at all. But this green dress and floppy hat attire is love. This girl can certainly carry jewel tones.
---
4

Yay Chuck is Alive!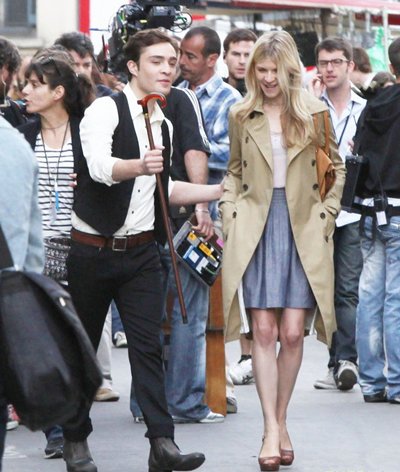 I admit that I was really worried for him during that last episode of the last season. It would have been a nasty way to die, right? But yay (again) because he's back. And he found himself a lady love. Typical fast Bass behavior. That is French actress and model Clemence Poesy, by the way. She played the super hot Fleur Delacour in The Goblet of Fire.
---
5

B and S Playing Tourist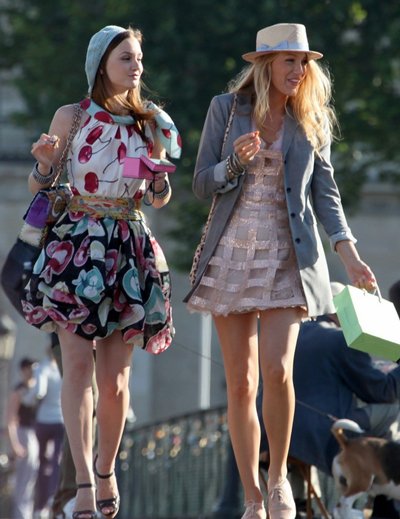 Again, I love what Serena is wearing here. Blair looks cute, too, but that is a lot of fruits for one outfit. And look, they are eating Ladurée Macarons! So lucky.
---
6

Chuck is Hooked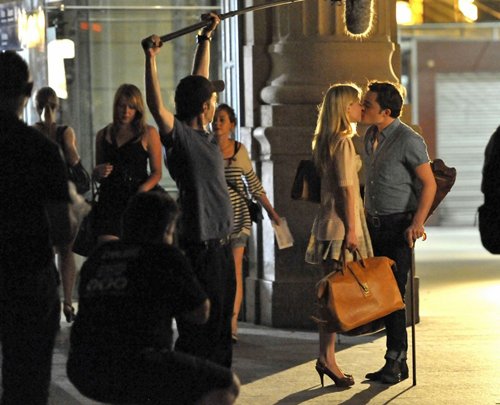 Could this be a farewell scene? I wonder what Clemence's story is. If you guys got any scoop, please tell us!
---
7

Kissy Kissy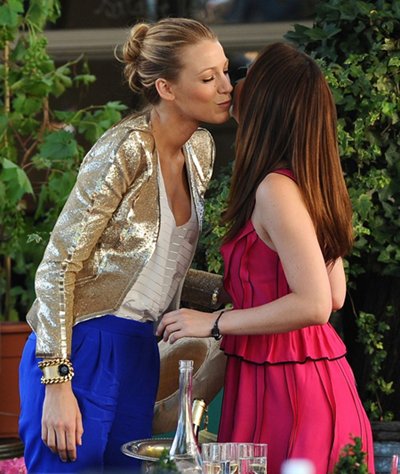 These ladies are so cute. I sometimes hate the many fights they have because they mean less screen time together.
---
8

B and S Fight: Paris Version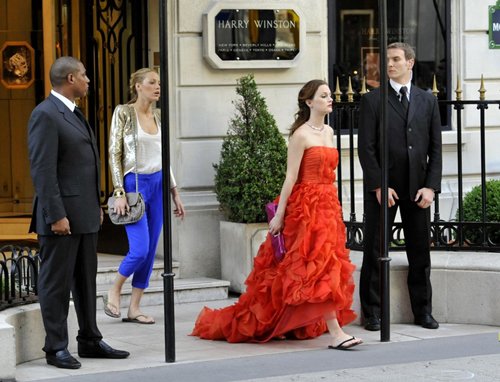 Ooops I wonder what Serena did this time. Yes, I blame Serena. You see them in flip-flops but they were given super high shoes for the full-body shots. Now I don't feel so bad about not being table to walk in heels.
---
9

Back in NYC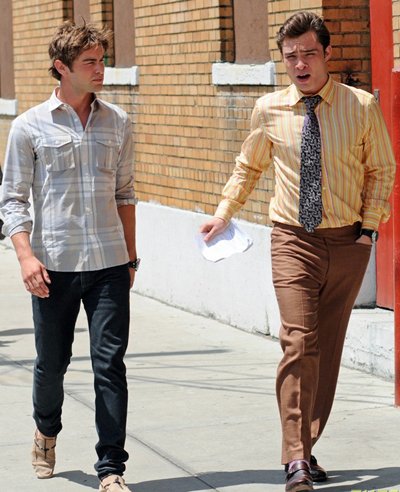 Will Nate be trying to get Serena back? Will Serena and Dan have another go? Will Chuck ever be seen in something that does not call for a tie or a business suit this season?
---
Comments
Popular
Related
Recent