From time to time, I include pictures of myself on my desktop, pictures of my husband, pictures of my little girl and pictures of my pets on desktop. I also include pictures of stuff I find online. I have a really cool site that I use in order to get my desktop backgrounds - dark.pozadia.org is my favorite site. However, they don't have many animals on there. Some of my favorite things to put on my desktop are scary stuff, futuristic stuff, dragons, vampires, animals and so much more. Let me give you 8 gorgeous animal wallpapers for your desktop …
---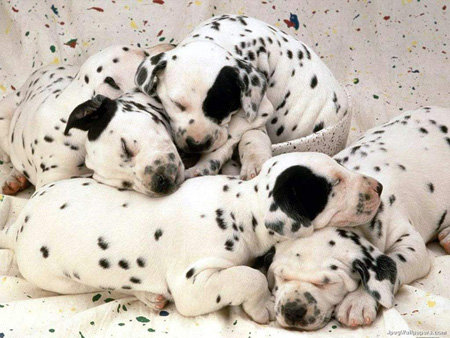 These are cute puppies all mixed in together. With all of those spots, it's hard to tell where one puppy starts and the other puppy starts – this is definitely a gorgeous one to have on your desktop.
---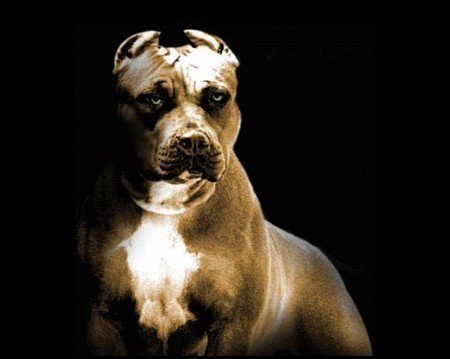 For those of you reading my blog that know me, you KNEW I was going to include at least one wallpaper of a pit bull in here – I love these animals. This is a cute pit bull that sure does look like he is full of pride.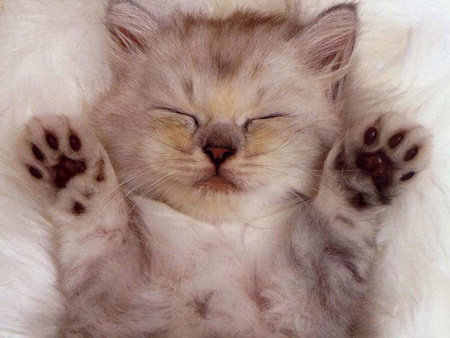 Aww, look at this lovely sleeping kitty? Do you know what the problem with these desktop backgrounds are? The fact that it just makes me want to reach up at the screen, grab the cuddly animal and pet him/her. These animals are so gorgeous. Look at this kitty – I can't look at the kitty without saying "aww …"
---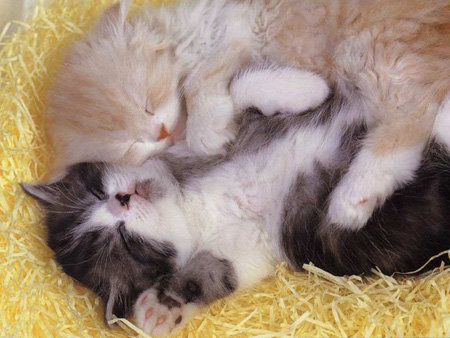 Wow, these are some cuddly looking cats! Again, I just want to pick them up and pet them! Of course, right now, I don't want to disturb their sleep, because they look like they are sleeping so well.
---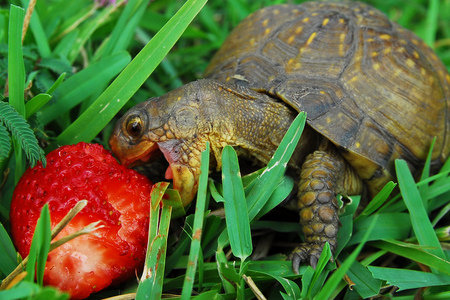 This is so cute! I have a Russian Tortoise – but this one isn't a Russian tortoise, he just reminded me of my little guy.
---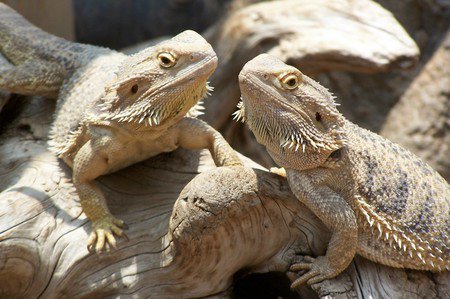 This is right up my alley, since I am big on reptiles. I have 2 bearded dragons that I adore – they are male and female and make a great couple. This is a cute background, if you enjoy bearded dragons.
---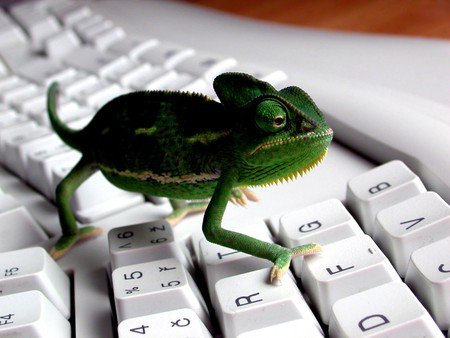 This is an awesome chameleon walking on a keyboard! I used to have one of these little fellows. I love how their tongue extends when they are eating – it's really neat. They are slow creatures who love hanging around on ficus bushes (like mine used to do).
---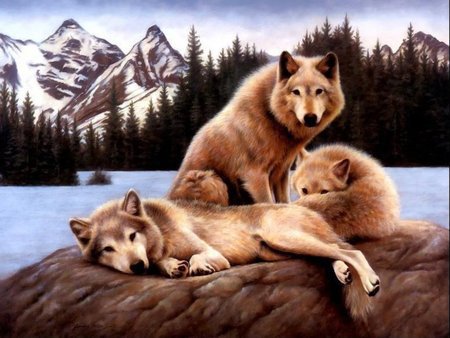 Wolves are such cute animals and I just had to include this one as a number one desktop. The way they are looking at the photograph is adorable. What do you think they are saying to that photographer right now?
Those are 8 gorgeous animal wallpapers for your desktop that I just had to show you. I enjoy collecting desktops from websites, but I do admit – you have to be careful where you get the desktops from and don't download packages. I just right click and save the photos to be a bit safer about it. What about you, do you keep your desktop plain or are you like me and love desktops?
Top Photo Credit: flickr.com
---
Comments
Popular
Related
Recent