The other day, I was lucky enough to stumble upon a veritable treasure trove of scrumptious masterpieces, a utopia of delicious confections that look like works of art and tickle the taste buds with divine flavors. What caught my eye, however, was a furry little icon known for her sense of style, her infectious cuteness, and her curious lack of a mouth. I speak now, of course, of Hello Kitty, the fashionable feline who has delighted (and occasionally confused) her fans for years. She is Sanrio's golden child, she is inexplicably adorable, and apparently, she makes an amazing meal, as well!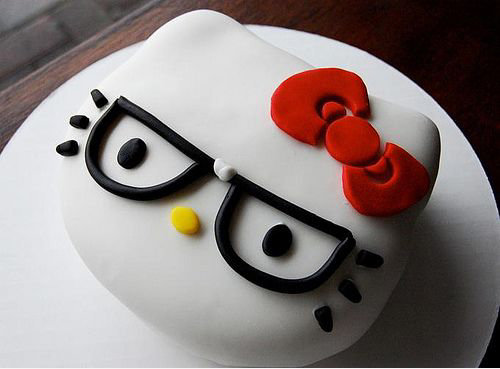 Nobody does geek chic quite like Hello Kitty, as evidenced by this precious Hello Kitty Nerd Cake. This is the perfect birthday treat for any fan of the Sanrio superstar but, aside of that, isn't the fondant work on this incredible?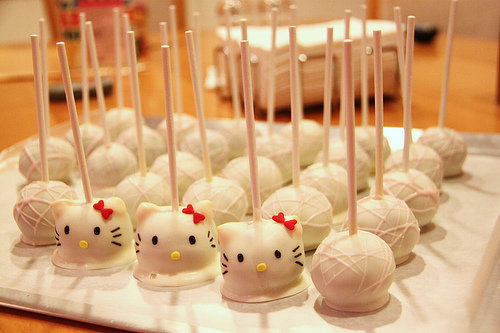 Perhaps you prefer your cake -- or your Hello Kitty -- on a stick. What could be better than a mouthful of mobile, easy-to-carry cake? Mobile, easy-to-carry cake with a bow, of course! Honestly, these are adorable, and if anyone has any tips on how to make cake on a stick, comment ASAP!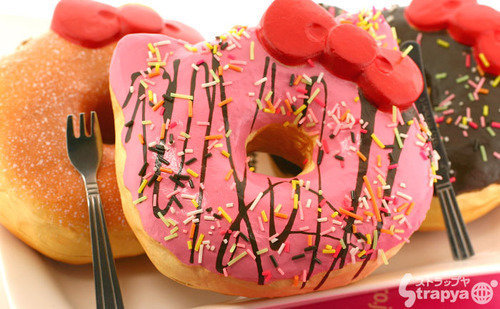 Even though these Hello Kitty doughnuts don't have a face, I'm officially in love. Seriously, whoever decorated these has incredible skills. The bow is the perfect touch, but the award for best detailing goes to the ears, no question!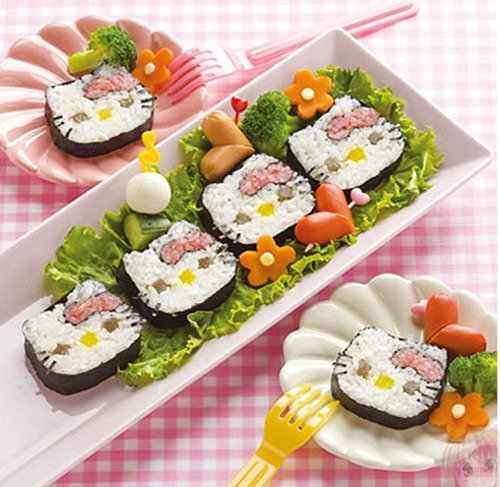 Now, just in case you aren't a huge fan of dessert, why not start off with some Hello Kitty sushi? This actually looks incredibly beautiful -- and delicious. I've got a sudden craving for some Naruto.
I'm a serious foodie, so it's always fun to see food turned into art -- especially when it's such a well-known part of pop culture. Fans of Hello Kitty, what do you think? Detractors of Hello Kitty, don't feel bad -- maybe biting off her ears will help ease your dislike. Do you have any kitty cat confections to share? Comment with links, pictures, recipes -- you name it! I was serious about the cake on a stick, y'all.
Top Image Source: cutestfood.com