We're trying to seduce in a single glance with the clothes we wear, so what would we choose? Would we choose something revealing? Something that covers everything up? Personally, I think wearing something that covers everything up is more seducing. You will be hiding those treasures from the guys and making them wonder what is under there. Whereas, if you let it all hang out, the guys already know about the goods. Okay, so, let's show 8 clothes that's educe in a single glance. Take note: All of these are dresses.
---
8

Jovani 152835, Stunning Cocktail Dress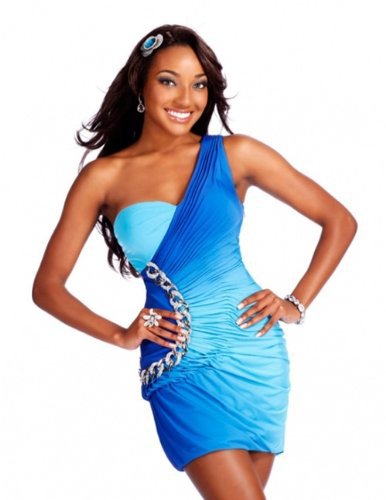 Price: $399.00 at amazon.com
This blue cocktail dress really is stunning. It has an asymmetrical neckline. The chain link on the side of this blue cocktail dress definitely adds style to it. I know, it's a bit expensive and I wish I could find it somewhere for a cheaper price. Can you find a cheaper price on it?
---
7

Lip Service Black Lace-up Floral Dress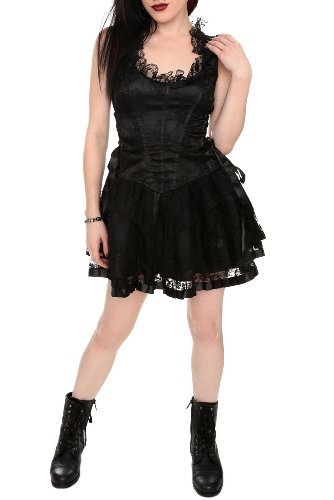 Price: $58.00 at amazon.com
Am I bad for saying that this is my style of dress? I have always loved that Gothic look, even as a teenager, so of course, I am going to go for this dress. I can't beat the price on this one either! This dress is all about lace, which I am a big fan of. We all know that men love lace.
6

Banana Republic Tall Piped Sheath Dress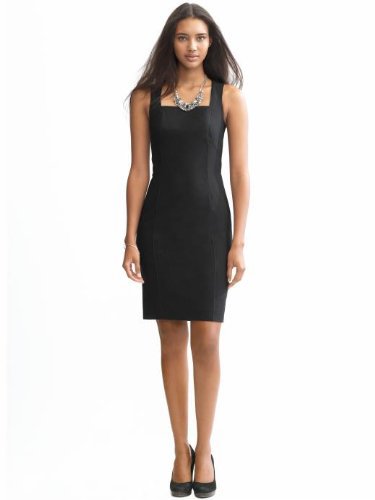 Price: $150.00 a amazon.com
This is a cute, normal black dress. It has a flattering square neckline to it. It's an eloquent black dress that is perfect for tall women. Pair it with the right accessories and it will be seducing.
---
5

Black Velveteen Satin Dress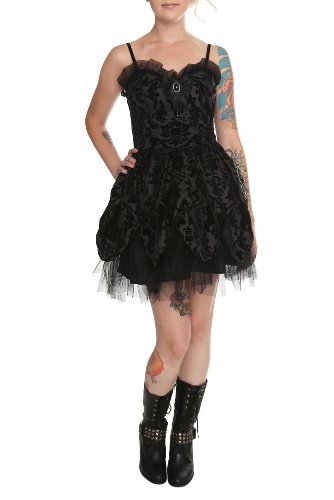 Price: $85.00 at amazon.com
This one is another cute, lacy dress. It looks like a comfortable satin dress and for some, it can be seducing. It has a velveteen floral and skull pattern on it. Wow.
---
4

Mango Women's Dress Dicaprio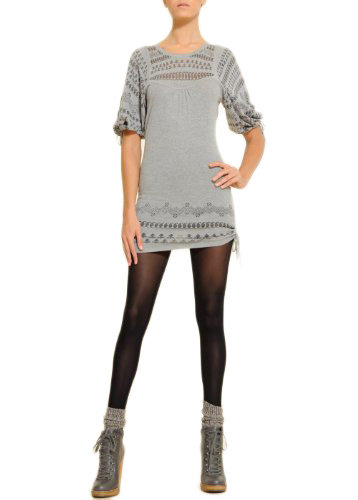 Price: $79.90 at amazon.com
This is a pretty seducing outfit, don't you think? Of course, with this dress, you should definitely wear some tights under it or it could be too revealing. It is fifty six percent cotton and forty four percent polyester.
---
3

Tony Bowls TBE21043 Strapless Lace Taffeta Gown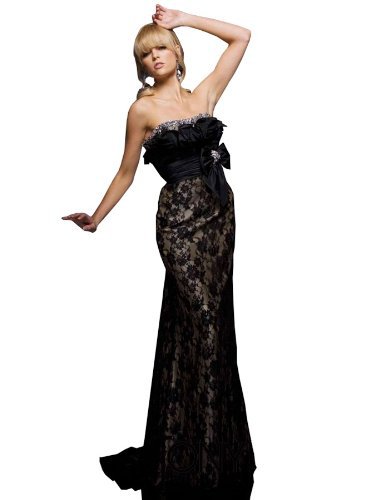 Price $590.00 at amazon.com
Do you know what I despise? When I am looking for dresses to wear, I come across a dress like this one that has an expensive price tag on it. It is so tempting to fork up the money to pay for it! I really like this strapless long lace gown and think it can be very seducing.
---
2

Metrostyle Tab-Sleeve Shirtdress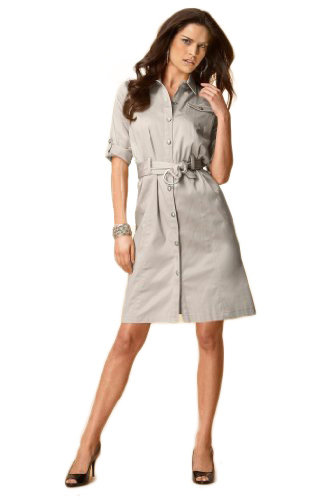 Price: $31.99 at amazon.com
This one is seducing. It isn't revealing at all. This is a classic shirtdress. It is perfect for those casual days out.
---
1

Lip Service Black and Red Lace Mesh Dress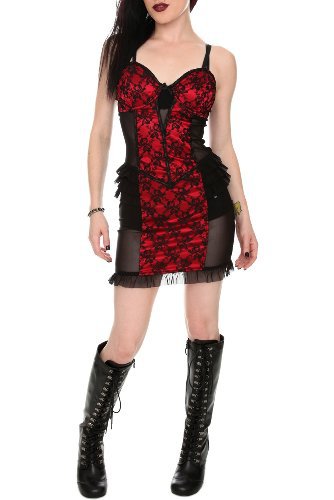 Price $58.00 at amazon.com
I'm not sure where you would wear this. Maybe you would wear it to a party, but one thing is for sure and that is the fact that it is seducing, especially with boots. It is red satin with black lace – yes, definitely something guys would like.
Some of these dresses may not be to your liking. They may not be something that you would wear, but we can't please every girl out there. We all have our own style and that is one thing that sets us apart from each other. I don't like the normal look. I always like wearing something that is unique. So, what style of clothes do you like? Post a link to one of your favorite dresses.
---
Comments
Popular
Related
Recent